Delicious breakfast and lunch at Café Mio
If your stomach is rumbling at lunchtime in Bogenhausen, we recommend a visit to the small but excellent Café Mio, where unusual furnishings meet a colorful mix of sweet pastries and hot dishes.
Since opening in 2016, Café Mio has been a real "place to be" among Bogenhaus locals. This is partly due to the unusual decor - for example, a small bicycle hangs from the ceiling to the right above the counter - and partly due to the wide range of food on offer. Whether it's a delicious breakfast or something balanced for lunch, you'll find what you're looking for at Café Mio.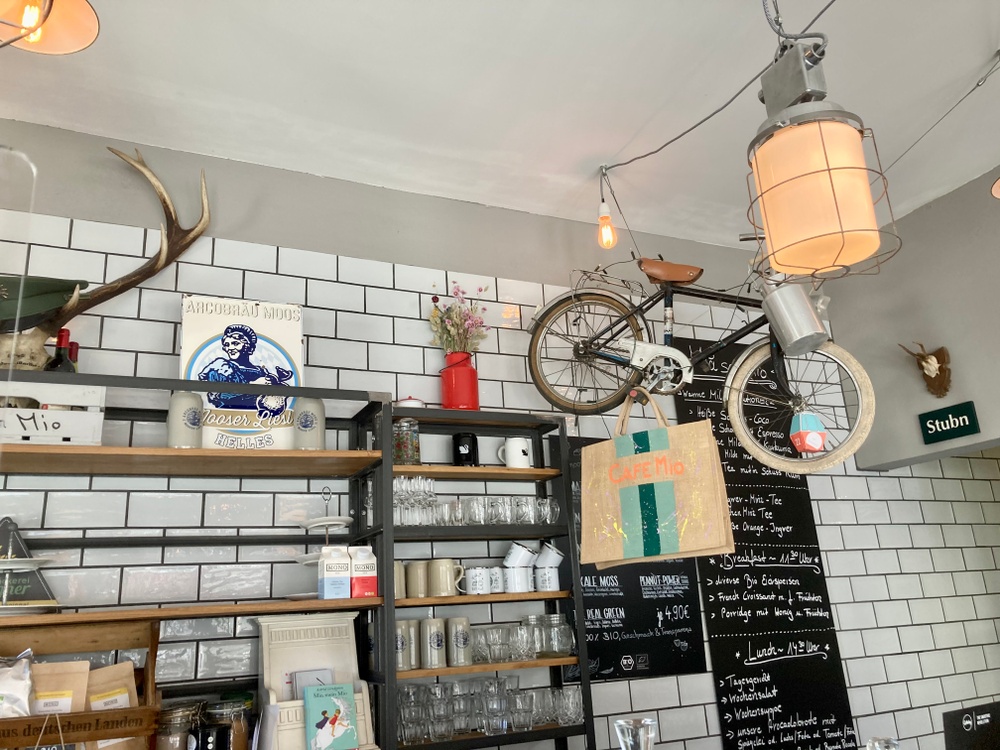 From organic breads and macarons to vegan dishes
An early meeting, a late snack or a coffee or freshly squeezed juice in between: You're unlikely to leave the Mio empty-handed. On the menu you'll find delicious things like focaccia, organic bread with avocado, bagels, salads, baguettes with cheese and/or ham, sweets like macarons and changing hot weekly dishes. Vegan options are also on offer. Café Mio also pays attention to sustainability, as the baked goods are sourced locally from an organic bakery in Munich.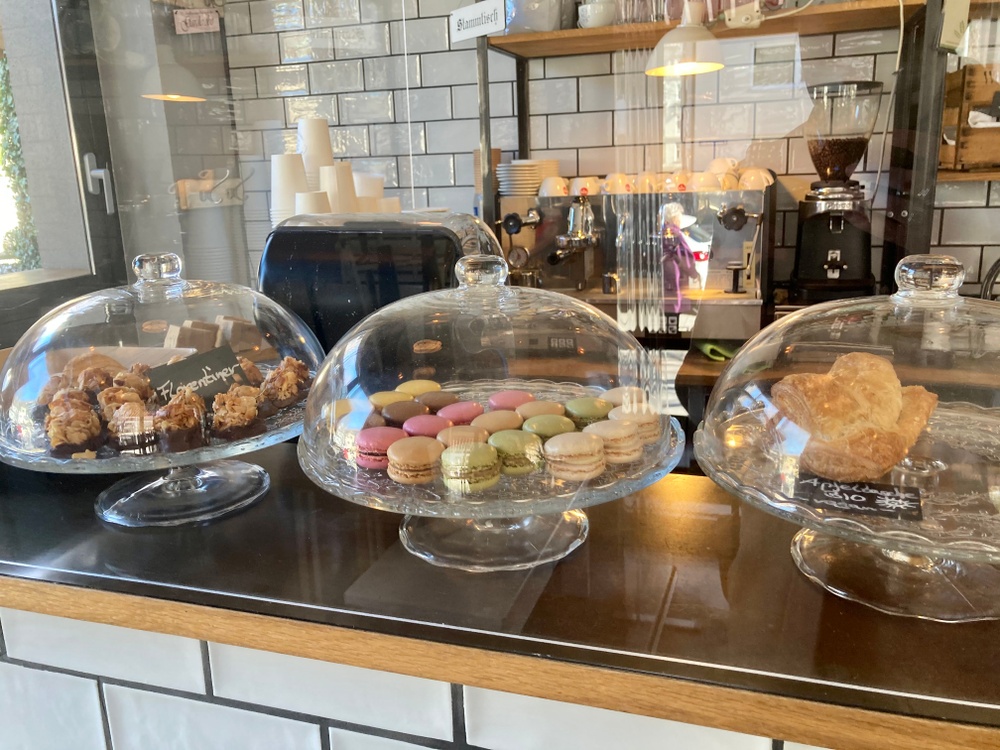 In non-corona times, the large outdoor area is also a great place to linger. Until you can take a seat there again, we recommend a leisurely stroll to Shakespeareplatz around the corner.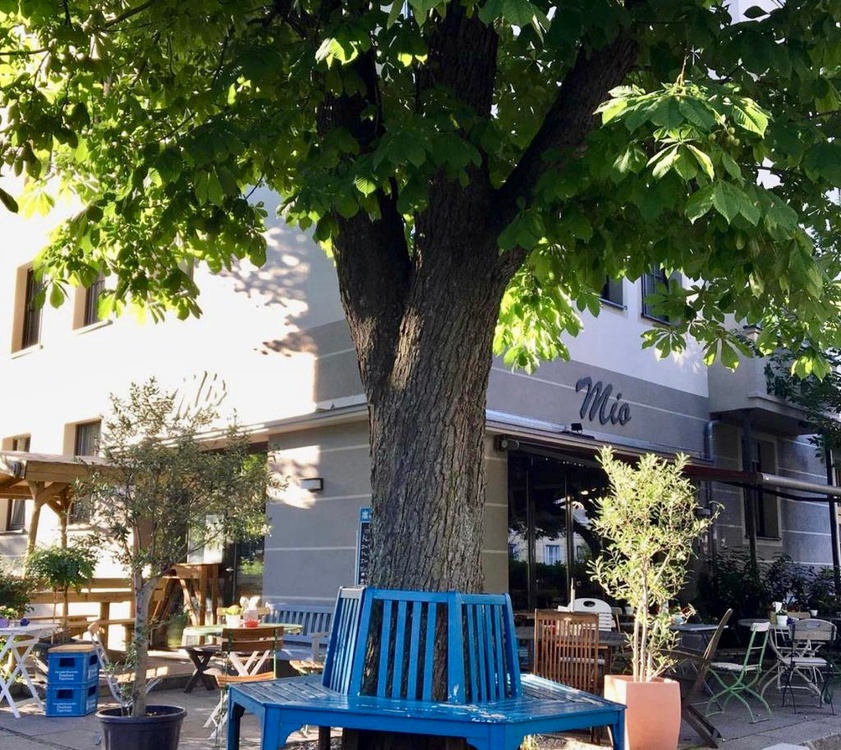 © Café Mio
Once there, you can enjoy your meal in the presence of the statue of Juliet. And if you only want to share Café Mio with your loved ones, you can rent it out for birthdays, christenings or other events and order individual menus and finger food. A round thing, this Café Mio.
This content has been machine translated.