Your perfect day at the Rausgegangen Festival 2023 - live music, workshops, performances and much more.
We are counting down the days and are really looking forward to this year's festival - dancing, celebrating and celebrating cultural diversity together! ✨
It starts on June 10 at 1 pm at the Waldbad Köln-Dünnwald! And because we want you to be there as a loyal reader, we're offering a 20% discount on our tickets. You can redeem the discount code RAUSGEHFRIENDS20 directly here when purchasing tickets:
With Rausgegangen we show you the best events in your city and our festival has the vision to make all these beautiful moments come alive in one day and create an unforgettable Rausgegangen day.
We have put together a fantastic selection of activities for you: Rock out to the music of Orbit or ÄTNA, string beads with the Obi Machbar or sip an Aperol Spritz on the meadow - anything is possible on June 10!
And so that you can imagine exactly what awaits you, here is "your perfect day at the Rausgegangen Festival". One thing is for sure: it will be a day full of great moments that you will remember for a long time.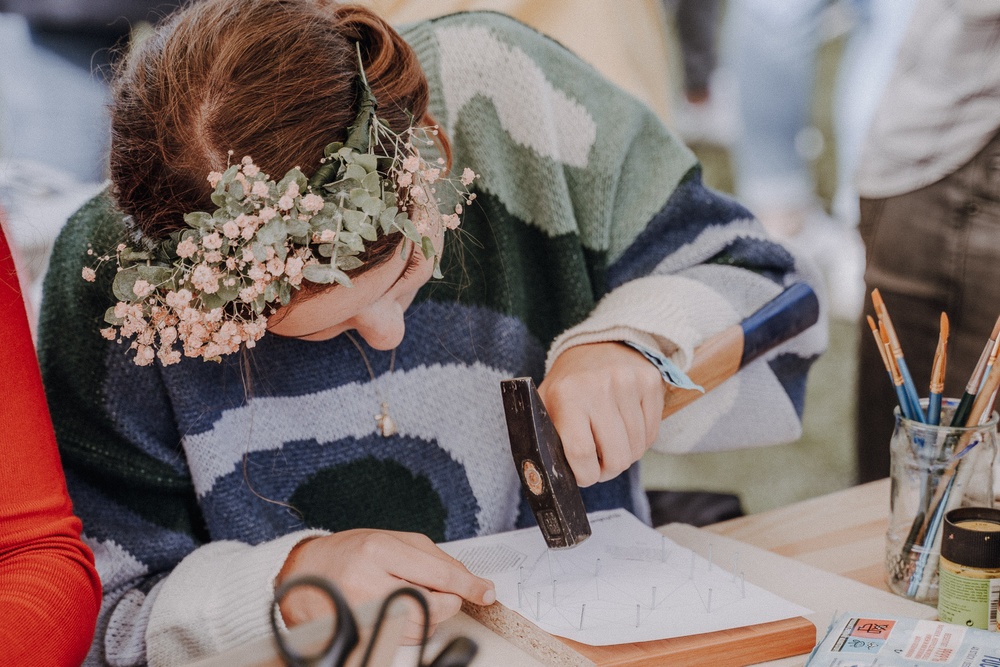 © Concert addiction
This is what your personal Rausgegangen festival can look like:
12:00 Arrival
The day starts with an exciting bike ride to our beautiful festival site accompanied by the Urban Sports Club. The tour starts at 11 am on the south side of Aachener Weiher (50.934242, 6.927772). You can get your free ticket for the bike tour here: TO THE TICKETS
or
Take line 4 to Leuchterstraße and walk from there to the festival location.
13:00 Arrival Festival Location
Once you arrive, the beautiful idyll of the Waldbad awaits you with lovely decorations and disco vibes. You'll need some refreshment to get you started. The Teekanne stand serves delicious iced tea, which is just what you need. Head there quickly and then explore the grounds. The pool looks really tempting and there's even a program on the water. It's a good thing you brought your swimsuit. But now it's off to yoga.
14:00 Start the day
Stand among the trees and start the day in a relaxing way with weteachyoga. That feels good. Then it's straight on to rave aerobics. It gets the endorphins flowing and you work up a sweat in the warm temperatures. You can make fans with Sparkasse Köln Bonn, can't you? One of these would be perfect right now.
15:00 Time for the first drink
Making fans was great fun, especially posing in the photo van with your friends afterwards. Now you're in the mood for your first drink: off to the Aperol Spritz stand!
"How cool is there a 360 photo tool here?" Try it out right away & share your best moments directly on social media. Your perfect APEROL SUNday VIBE: sitting on the lawn with a chilled Aperol Spritz, enjoying the relaxed atmosphere with friends and listening to the wonderful voice of Cage. "She can really do something!" You've saved her songs straight to your favorites.
16:00 Food & Poetry
Hungry, we head to the food court: "Wow, so much choice & everything vegan." With pizza from Razzo in hand, it's on to the poetry slam. Leaning back in a deckchair, you listen to the voices of Reim in Flammen and then it's straight on to the live podcast by koelnistkool. During the break, you grab a portion of free popcorn and marvel at the camper from CamperDays. Trying out the camper bed immediately makes you want to go on vacation.
17:00: Get creative
The girl next to you in the audience has such a cool sunglasses chain. She just made them at the ObiMachbar stand, she tells you. Let's go there! There's a great selection of beads here, so you can really let off steam creatively. With your new accessory, it's off to the drag show. You're particularly excited about it.
18:00 until the end: Ready to Dance
Very cool performance. Now you're ready to dance! The coffee from Maniacs, who even offer tattoos, gives you the necessary caffeine kick and then you really get going to the music of TEMMIS. After the gig, you treat yourself to a refreshing fritzkola - your throat is pretty parched from all the singing along. While you listen to the sounds of Orbit, you check out the market stalls where you can pick up a new vintage item. The day ends for you with the mega performance by ÄTNA. It was great fun and you are totally inspired by all the impressions.
What a wonderful day!
Of course, the Rausgegangen Festival has a lot more to offer. For the full program, check out the Rausgegangen Festival Instagram account or the Rausgegangen app. Don't miss out on this event - we look forward to seeing you!
We are also delighted to have so many exciting partners with us this year, who will be supporting the festival with great stands and activities.
Many thanks to our partners: Sparkasse Köln-Bonn, fritzkola, Teekanne, Aperol, Mühlen Kölsch, Obi MachBar, CamperDays, & the Cologne Cultural Office
Supported by: Initiative Musik, Neustart Kultur & the Federal Government Commissioner for Culture and the Media (BKM)
Are you in?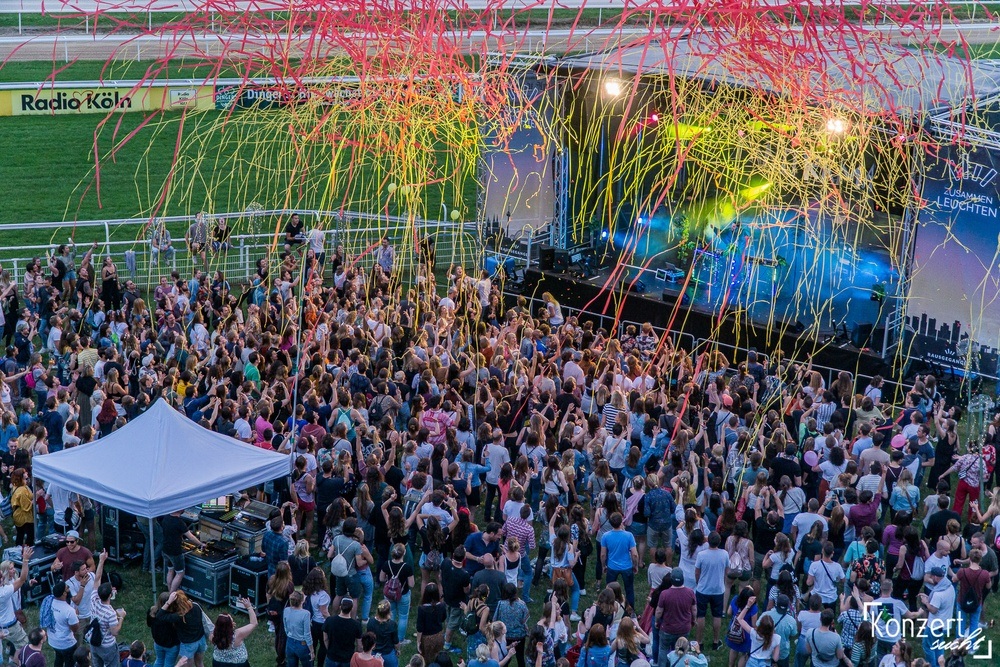 © Concert addiction
This content has been machine translated.