Some love it, others hate it: game nights. For the "love" faction, we have put together a best of our favorite games for fun evenings. Don't worry - Monopoly is not included.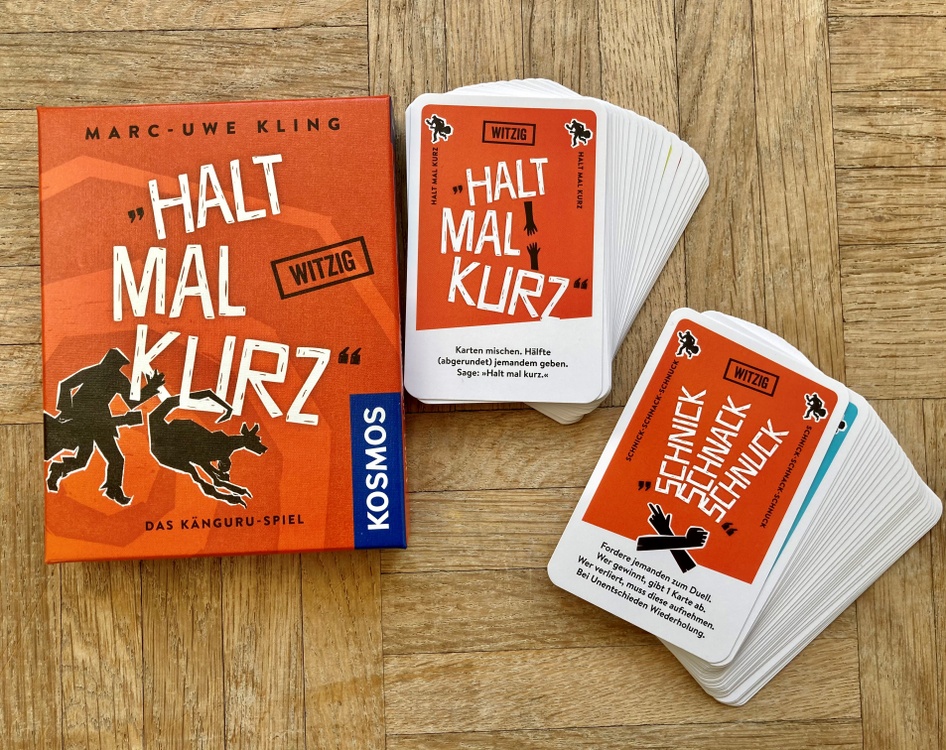 © Luba Schwirtz
Hold on a minute - the funny card game by Marc-Uwe Kling and the kangaroo
Suitable for: 3-5 people aged 8+
That's what it's all about: In this card game, you have to skillfully annoy your fellow players. To make sure you succeed, there are full assemblies, not-to-do lists, epic group Schnick-Schnack-Schnucks, Nazis to beat up on and, of course, the hated Razupaltuff card. Depending on the number of players, you will be dealt 5, 6 or 7 cards at the start. Of course, the kangaroo didn't miss the opportunity to explain the card game to you himself. So take a look and then get to the cards: "Hold on a minute" video - game instructions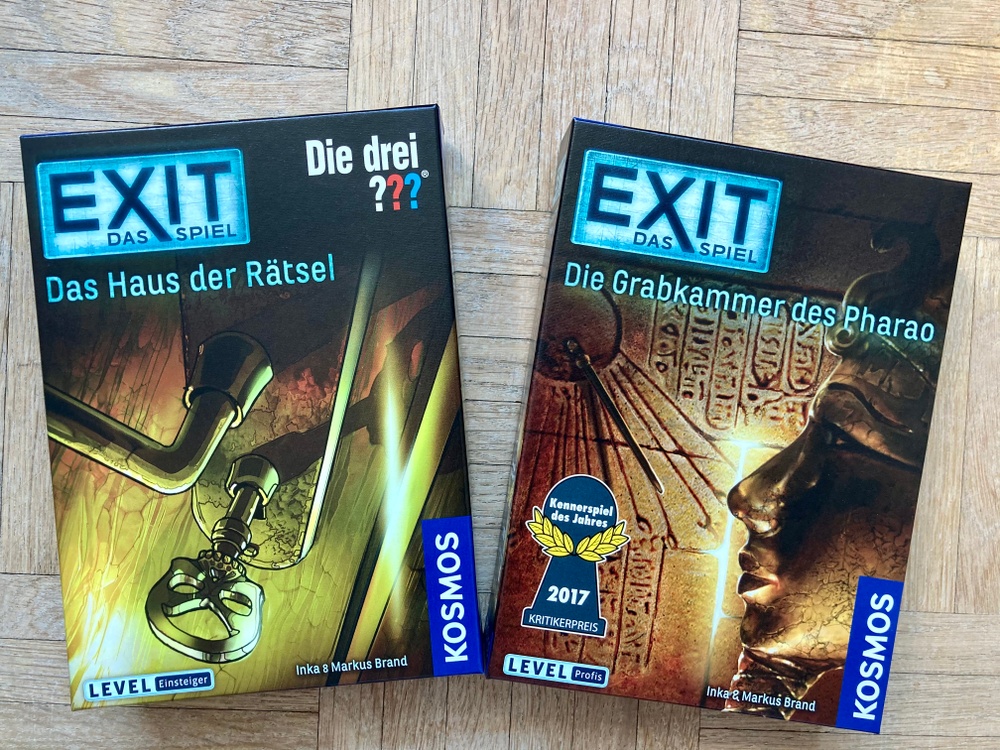 © Luba Schwirtz
EXIT - The escape game for at home
Suitable for: 1-4 people aged 10+
What it's about: Because no escape room is open at the moment, you can simply make one at home or put yourself in one with the EXIT Games. From beginners to advanced players - there's something to suit every level of difficulty and taste. You can solve puzzles about the cursed labyrinth, the mysterious museum, the forgotten island and many more. With the right puzzle and clue cards, decoding disk and all kinds of other aids, you work your way towards the solution piece by piece. From time to time you will also need things from your household to uncover the solution. And, of course, the clock is ticking as you race against your skills: just like in a real escape room!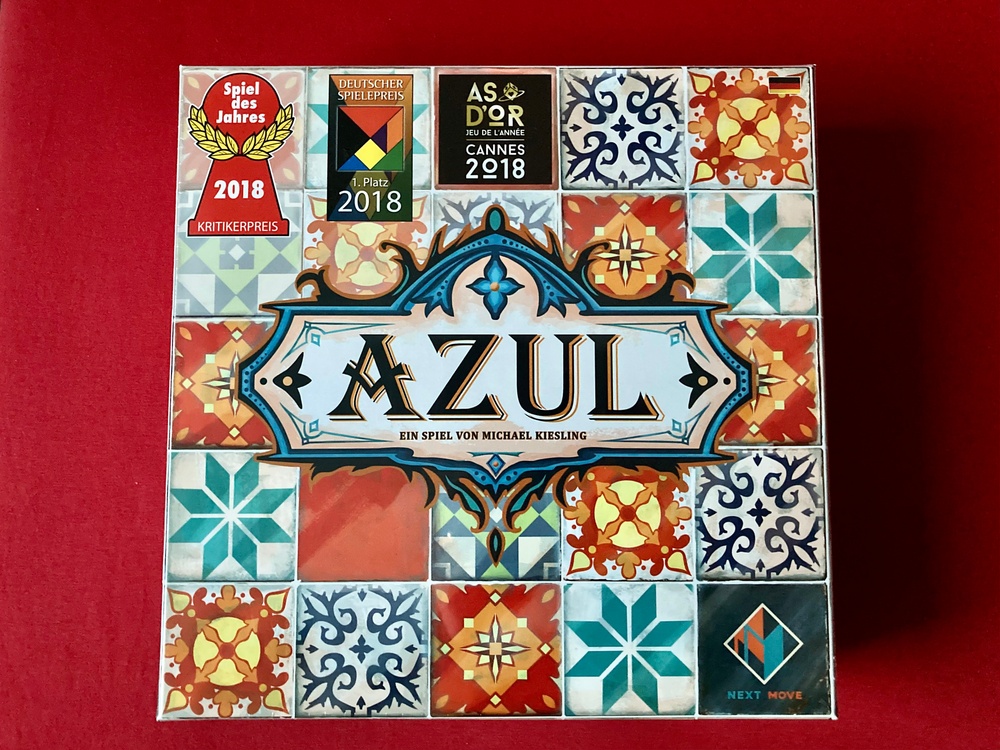 © Luba Schwirtz
Azul - Next Move Games Board game
Suitable for: 2-4 people aged 8+
What it's all about: This board game requires a lot of time and patience, as a game of Azul can easily last 45 minutes. The game not only impresses with its attractive design, but also with its simple game principle. Colorful tiles from different factories have to be collected and cleverly placed next to each other. However, these tiles can be moved around - so you can collect lots of points with a clever approach. The colorful patterns are based on old Portuguese furnishing ornaments. This immediately gives you a vacation feeling! But despite the addictive factor, be warned: If you play Azul too many times in a row, your head might start to spin from all the tactical puzzles.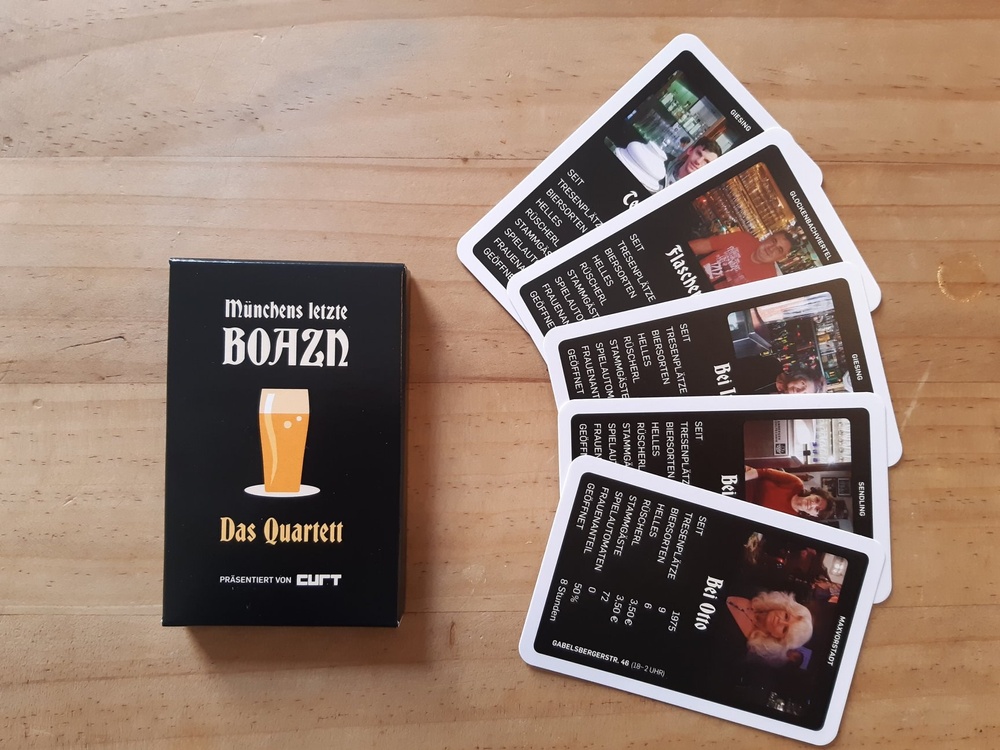 © Petra K.
The Munich Boazn Quartet
Suitable for: 2-3 people aged 10 and over
What it's about: The popular card game from 2010 has been reissued nine years later. As some pubs unfortunately died, new ones were needed. So inventor Martin Emmerling has given the quartet an update. 32 pubs can be found here in card form: from the Geyerwally to the Johanniscafé, there are 30 more - and you certainly won't know them all. But that doesn't matter. After all, it's about what the boazn have to offer in terms of numbers. Who has the most regulars? Who has the highest proportion of women? Whose beer is cheaper? If you get thirsty during the game, you can visit one of the boazns and check it out right away.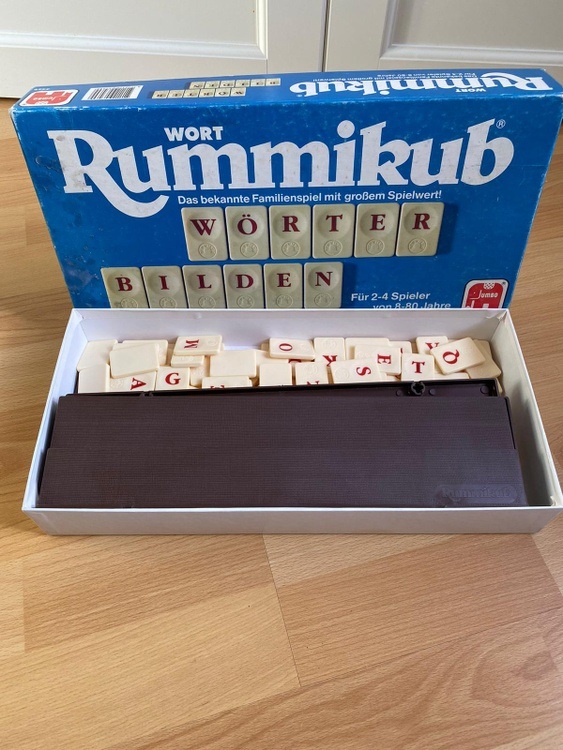 © Jennifer Dürmeier
Rummikub - for all those who like to play with words
Suitable for: 2-4 people aged 8+
What it's about: Similar to Scrabble, Rummikub is all about words that are formed with tiles: You collect points for each letter you place. However, words can also be expanded, shortened or even reinterpreted. The aim of the game is to get rid of your tiles as quickly as possible. A very practical way to check or expand your vocabulary and really think about words again. With the placement boards (also known as stands), various tactics can be tried out away from the eyes of others. With 110 pieces, the possibilities are almost endless.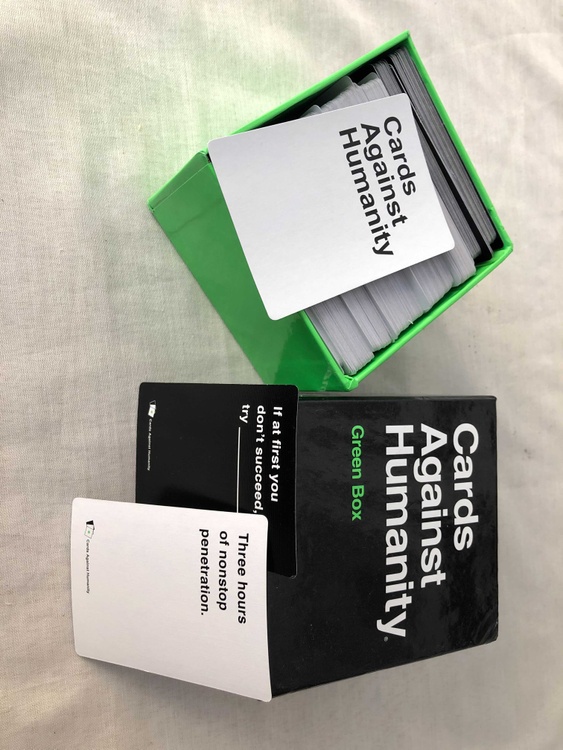 © Annika Wagner
Cards Against Humanity - black humor at its best
Suitable for: 4-20 people aged 17 and over
What it's about: This board game is perfect for fans of black humor. Because in Cards Against Humanity, whoever uses it best and most excessively stands out. However, other politically incorrect content on the cards is also very popular. You have to be prepared for this in Cards Against Humanity - after all, it's not called that for nothing. The aim of the game is to fill gaps in statements (or answer questions) with the most humorous answers possible. Whoever gives the best and funniest answers gets black question cards. The more of these you collect, the greater your chance of emerging victorious in the end. A really good game to get to know your family or friends in a completely different way and to put them through their paces in terms of humor.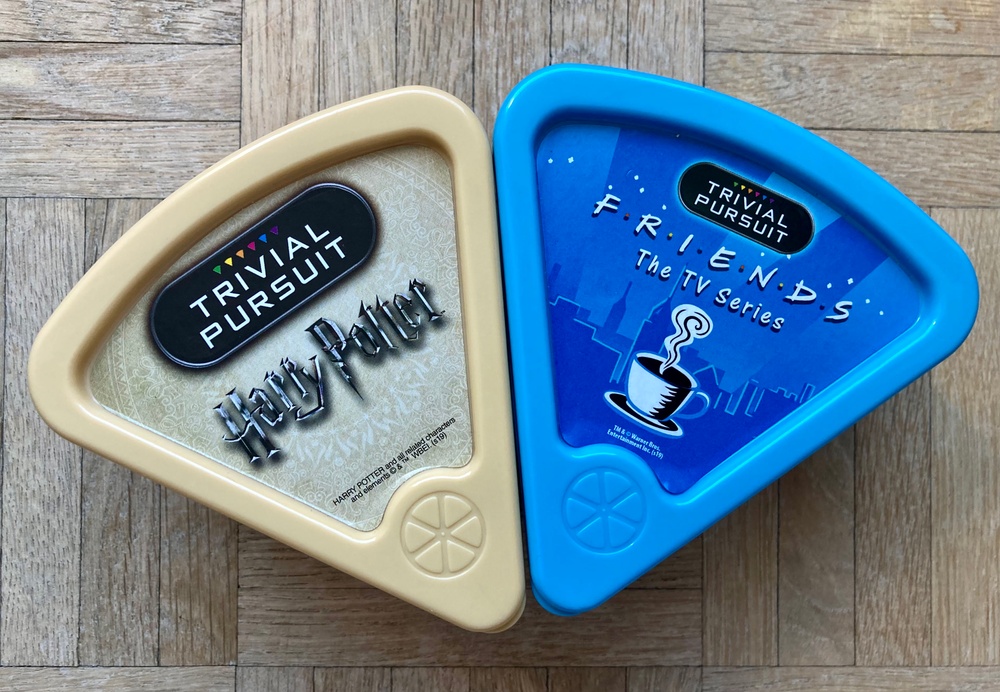 © Luba Schwirtz
Trivial Pursuit - Test your movie or series knowledge!
Suitable for: 2-6 people aged 12 and over
What it's about: We all know the classic Trivial Pursuit game, of course. But why not make it even more special? Instead of general knowledge, it's much more interesting for a change when it comes to movie series or TV shows. How much do you know about Harry Potter? Have you really internalized all the Friends episodes in your head? And what about your knowledge when it comes to The Walking Dead or Lord of the Rings? There are up to 600 questions to answer. These Trivial Pursuit editions are really only for die-hard fans! In the practical version for on the go, you can play anywhere. The cards can also be combined with the standard Trivial Pursuit game board.
This content has been machine translated.