Our bell: Bürgerhaus Glockenbachwerkstatt
When the people of Munich talk affectionately about their "Glocke", they don't mean the bells of the Frauenkirche, but the Glockenbachwerkstatt - the owner of the oldest community center in Munich. Right in the heart of the city, between Viktualienmarkt and Gärtnerplatz, there is a community center that truly deserves its name.
Since 1979, it has been a particular concern of the association to promote child and youth welfare, education and welfare, the promotion of cultural education and the integration of all different social groups in Munich. The importance of the children and young people in the Glockenbachwerkstatt is immediately apparent. Two parent-child initiatives, a kindergarten and an after-school care center are an integral part of the premises. Playing, crafting and happy children can always be found somewhere here. The football pitch in particular makes children's and adults' hearts beat faster.
District meeting place, workshop and concert hall
The Glocke is also a neighborhood meeting place, a workshop and a concert hall. During the day, piano, percussion and carpentry courses can be taken at reasonable prices. Have you always wanted to learn wood carving? Then there's no excuse - just take a look at the courses on offer at the Glockenbachwerkstatt.
After work, people dance to blues, funk or rock, if there isn't a discussion round or a chopping party on the agenda. It is a place to meet, work together and be together. Children, young people, parents and adults can exchange ideas here and learn new things from each other. Some Munich residents stay in the Glocke community for the rest of their lives. The club becomes a second home - a family.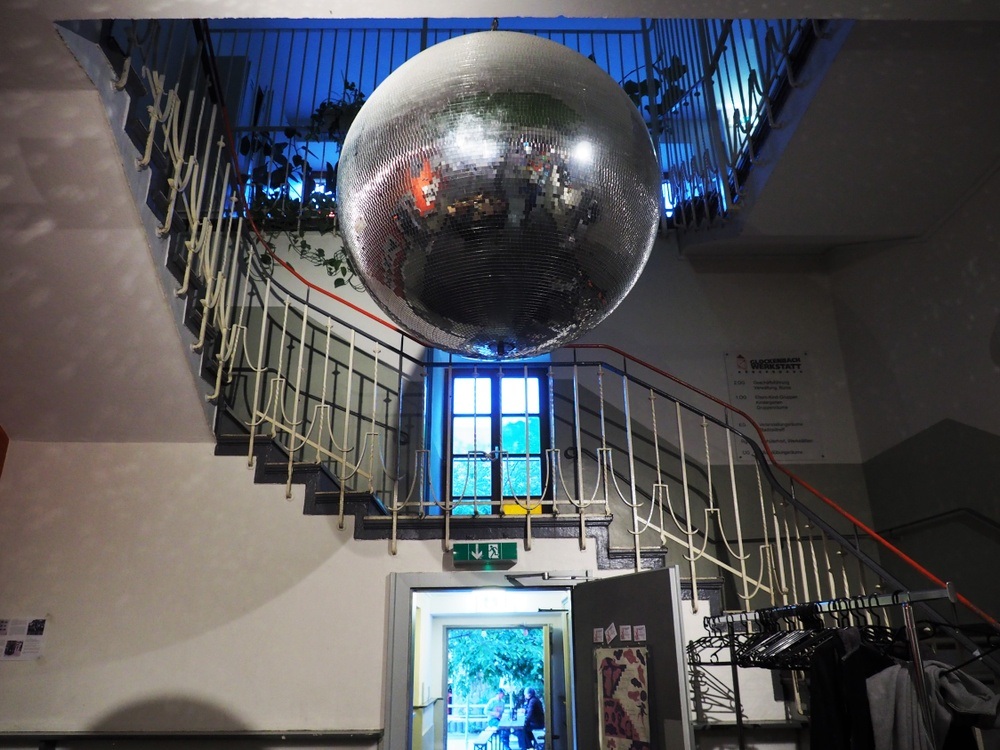 © Julia Wittmann
Almost everyone is welcome
However, the Gockenbachwerkstatt does not want to limit itself to the premises in Blumenstraße. The municipal crèche, lunchtime supervision at two elementary school, the studio house in Baumstrasse, the cooperation project with the PEGASUS scout tribe and the cultural rooms in the Schallhalle are all outposts of the community center.
Everyone is welcome at the Glocke - almost everyone. Right-wing extremist ideas are not tolerated here. The community center attaches great importance to an intercultural audience and advocates a colorful mix and open diversity. Keep up the good work!
This content has been machine translated.