For a Pinsa in the Young Romans
When you hear "Young Romans", do you immediately think of Falco? That's already very good. Munich residents may also associate it with something else: the Junge Römer on Pestalozzistraße. The day bar in Glockenbach not only delights with the best Italian food, but also a light dolce vita feeling.
Benvenuto at the Young Roman. We immediately feel at home here. The interior with lots of dark wood, green marble and simple tables is not only an alternative to many other hip stores with the same look, it also really reminds us of a day bar, which you can find everywhere in Rome.
There's no pizza here, just pinsa!
The menu at Junge Römer is straightforward, but still offers enough choice for all Italian tastes: antipasti, salads, heavenly fresh pasta, pinsa and delicious dolci to finish. The food definitely feels like an Italian vacation. With the pinsa, the Junge Römer also has a Roman specialty on the menu: Unlike pizza, the pinsa dough consists of three different flours and is left to rest for an extra long time. This makes it particularly easy to digest. And really tasty anyway. If you like crispy and fluffy dough, you will love the pinsa at Junge Römer.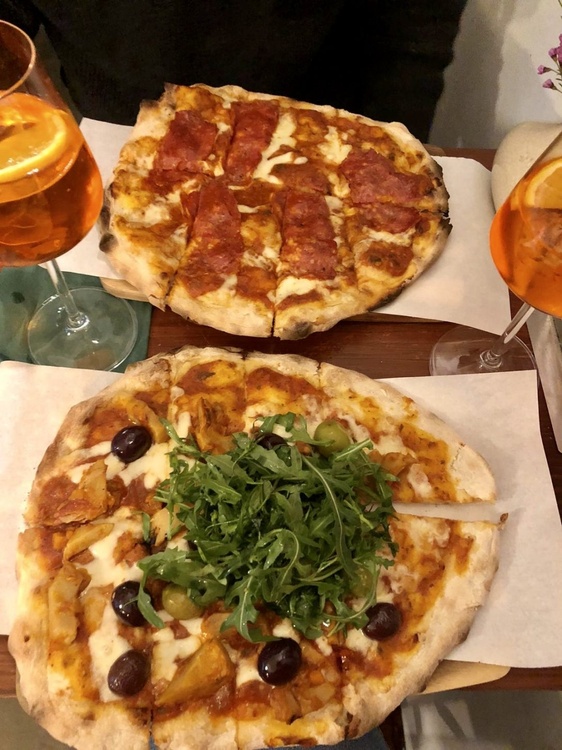 © Lisa Göttler
Of course, a good Italian meal also needs the right drinks. The Junge Römer not only has a great selection of aperitivi from Campari soda to Negroni on offer, but of course also good wines. And - it goes without saying - good coffee too, of course. In terms of price, we think it's totally ok - especially for Glockenbach. The pasta ranges from 8.90 to 13.20 euros, the pinsa starts at 9.20 euros.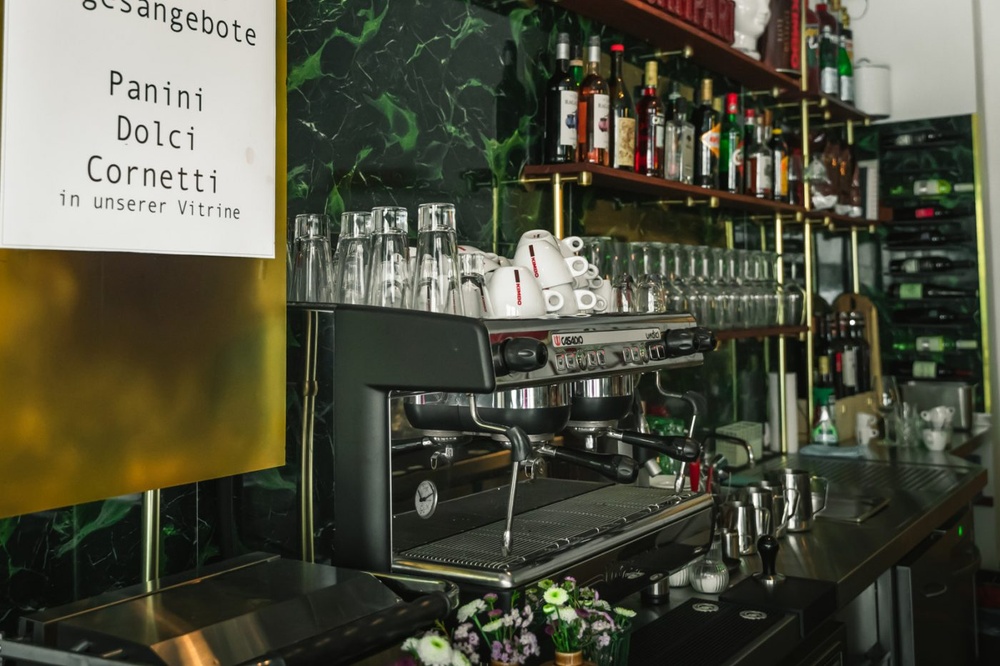 © Titian Voss
As long as the temperatures still allow it, we advise you to make yourself comfortable on the seats outside. Whether you're coming for a meal or just an aperitif, it's always a good place to sit and watch the hustle and bustle on Pestalozzistraße. Just as it should be in an Italian day bar.
This content has been machine translated.