The 6 best apps from and in Munich - Rausgegangen
You can see at first glance that Munich is a real eye-catcher. Nevertheless, it's worth taking a closer look. 🔎
These 6 Munich apps will show you new perspectives, hidden city stories and current art highlights, or simply help you keep track of things in the urban jungle. Forget laptop & lederhosen, now it's time for a city walk with your smartphone! 🤳👣
Whether you're a true Münchner Kindl, have just moved here or are just passing through - these apps will make your life in the Bavarian capital even better!
The planets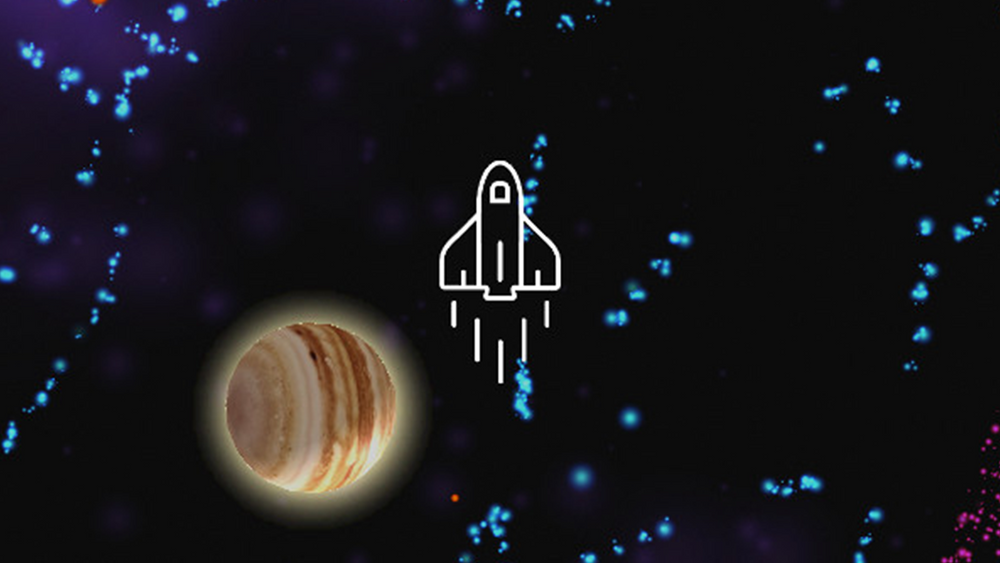 © Munich Philharmonic Orchestra
Always wanted to travel into space? 🚀 Then we have a tip for you!
Get The Planets app and, armed with your smartphone and headphones, experience an intergalactic audio walk without leaving the city limits 🌛🎧
With the Munich Philharmonic Orchestra under the direction of Krzysztof Urbański as your personal sound guides, you will experience Gustav Holst's epic orchestral suite The Planets in a completely new way. Immerse yourself in the sound space of music and float through a Munich park near you as if it were outer space and you were a real astronaut. 👨‍🚀
And the best thing about it? The app is free! So get ready for a musical expedition you won't soon forget! ✨
Apple Store I Google Play Store
Magical Story Listening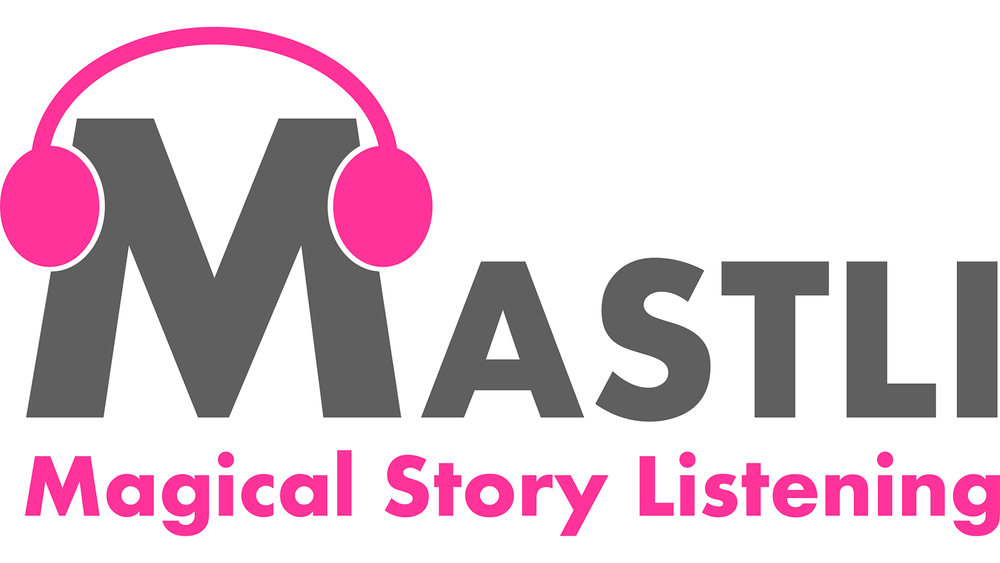 © MASTLI
Magical Story Listening, or MASTLI for short, is your digital guide through Munich: unlike a classic city tour, you are not bound to a group, but can go on a journey of discovery whenever you want and at your own pace.
MASTLI not only shows you the city's most beautiful sights, but also lets you see Munich through new eyes. 👁 Listen to the various audio tours and immerse yourself in the world of fictional characters who share their very personal view of Munich with you. Among them are night watchman Wolfgang, who takes you on a tour of duty in medieval Munich, brewer Bruno, who tells you about the age-old love story between Munich and beer, and drag queen Doris, who shows you her view of the Glockenbach district. The MASTLI app is available free of charge from the App Store. Guided tours cost between 1 and 5 euros.
What we especially love: MASTLI works with local tour guides for its guided tours!
Apple Store I Google Play Store
App gone out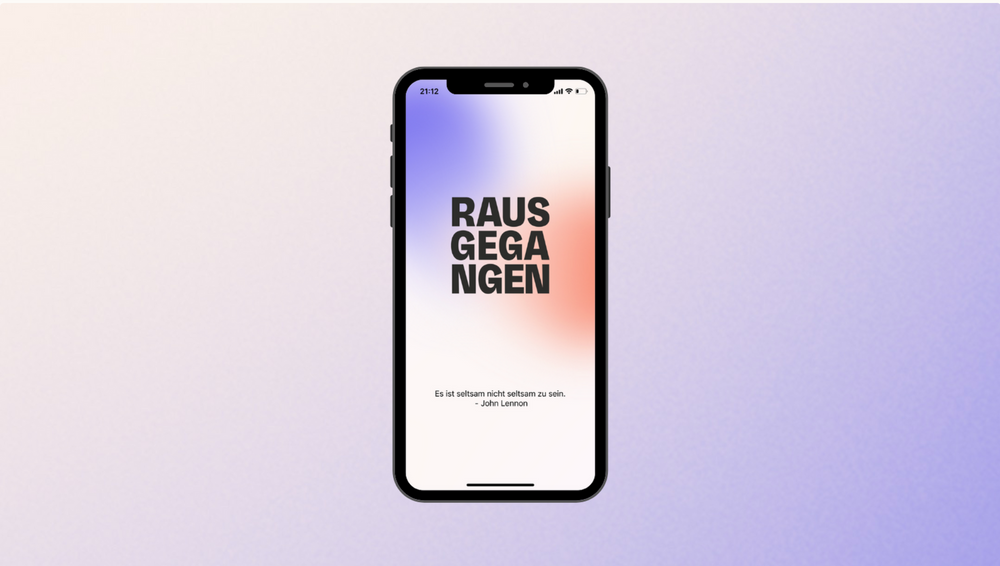 © Got out
Self-praise stinks, but the Rausgegangen app is and remains our highlight and is a must if you don't want to miss any events in Munich. 💜
Whether it's a party or a flea market - here you will find carefully selected event tips so you not only always know what's going on, but also what's good. With the calendar, tickets and reminder function, you are always well organized and ready to go out, even in the jungle of offers in the big city. With a bit of luck, you can also win highly coveted guest list places, even for sold-out events. 🎫 Oh, yes!
The Rausgegangen app is of course free of charge & without advertising.
Munich Art To Go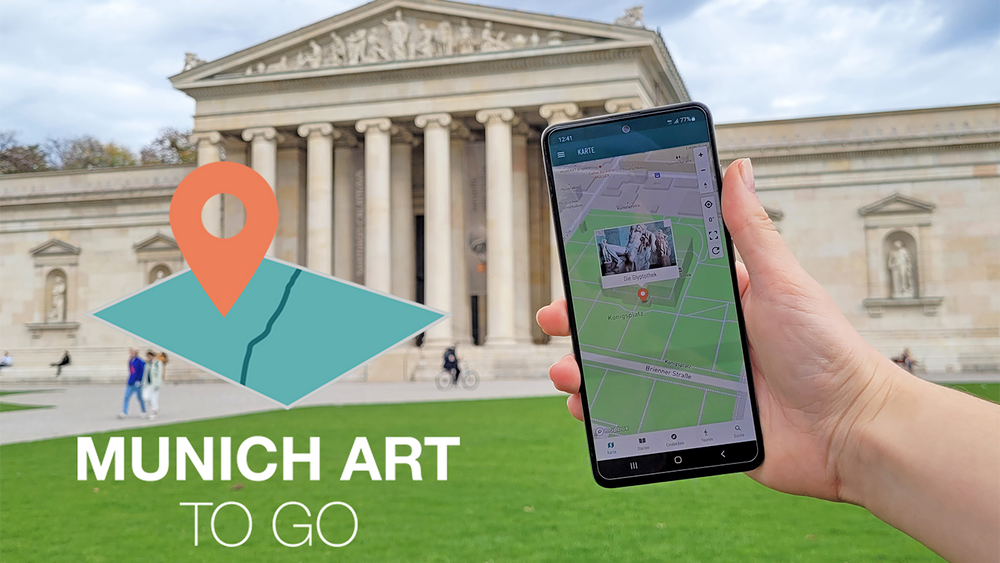 © MunichArtToGo
Where did the Munich art scene actually meet in the 19th century? MunchArtToGo answers these and other art-historical questions. 🖼🚶‍♀
With the free and ad-free app, you can discover art and cultural history in the middle of Munich's urban space. With the help of an interactive map, you can easily find the nearest place that tells an interesting and exciting story. This includes both art-historical attractions and lesser-known treasures of the city. With the help of historical photographs, the past can be compared with the present, and the presence and absence of cultural heritage become visible.
What is particularly exciting is that users are invited to add their own pictures and information, as well as create their own stories or themed tours. Numerous contributions from various Munich citizens are already part of the app. We love it!
Oktoberfest App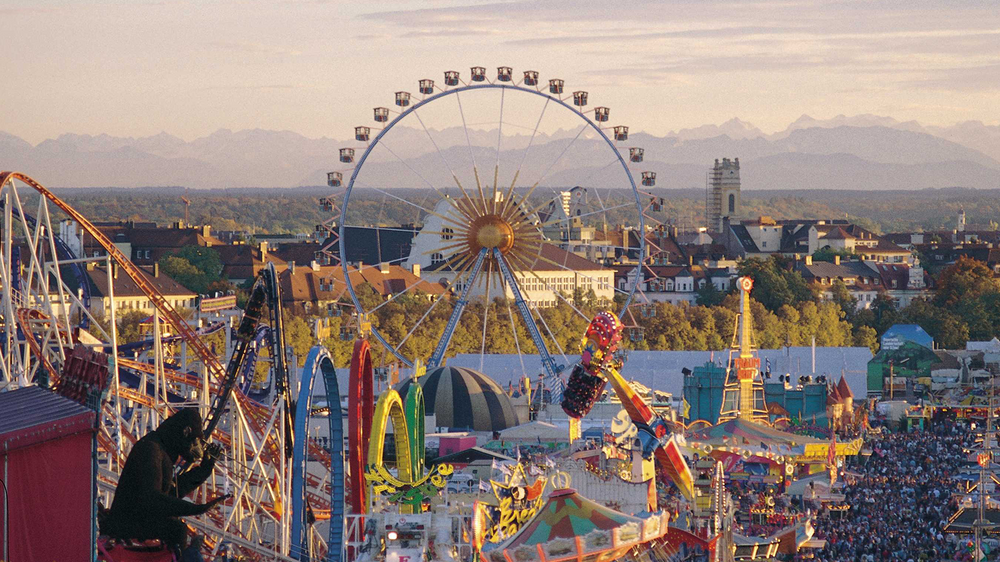 © Munich Tourism, Thorsten Naeser
Before summer is after summer, and here it is again, the 5th season. 🎡🍻
That's why we don't want to withhold this classic Munich app from you!
With the official Oktoberfest app of the state capital, you always have the perfect companion for your Oktoberfest visit with you. The free app provides you with all the latest news, information and dates, as well as the most comprehensive site map, where you can share your location with friends.
My Art Walk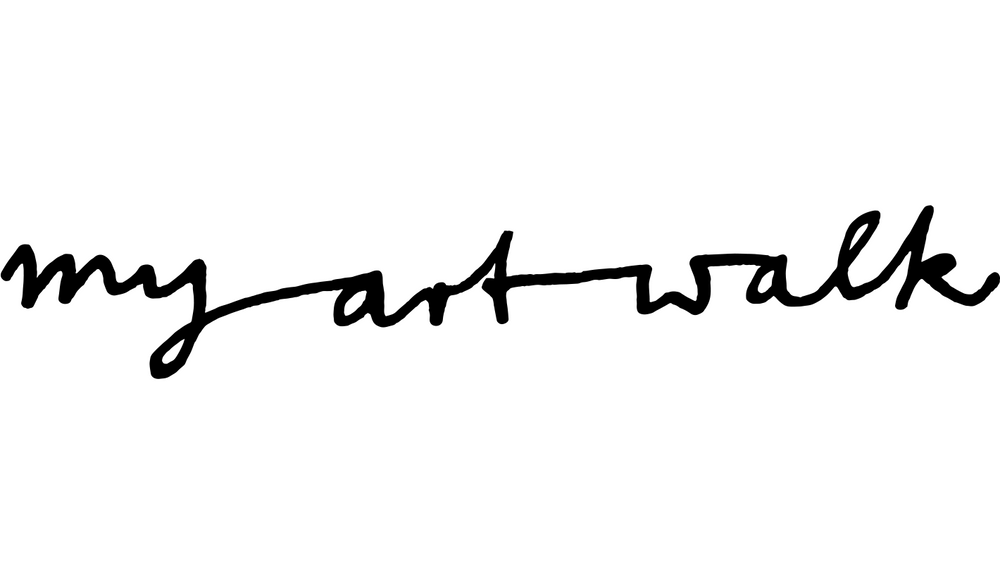 © My Art Walk
Attention art lovers! With My Art Walk, you can create your personalized art walk in no time at all, taking you from one contemporary art highlight to the next. 🎨
Once you have gained an overview of the current contemporary art exhibitions in Munich in the app, you can create your own individual tour from one gallery to the next with just a few clicks. We particularly love the fact that both opening hours and an estimated time required for the exhibitions are provided. Nothing stands in the way of your enjoyment of art with this superlative organizational tool!
This content has been machine translated.