10 labels, stores and creatives in the Atelierpark
With the Atelierpark, Bahnwärter Thiel has given us yet another reason to pay a visit to this colorful site. A meeting place for cultural workers and artists has been created there, who have set up their workspaces in containers. In addition to many exciting artists, the small studios are also home to many creative makers who work there on unusual products, new labels and beautiful things. Here you can find out who and what there is to discover.
PS: As the opening hours vary, we have linked the websites or Instagram profiles so that you are always up to date.
© Christine Kilech
Plastic-free shopping: A simple way to do something good for the environment. So there's no question that Christine has created a great thing in our eyes with her MutterNatur unpackaged store. In her small store, you will not only find sustainable but also regional food. The MutterNatur Unverpacktladen is open on Wednesdays and Fridays from 1-5 pm and on the 1st Saturday of the month from 1-5 pm.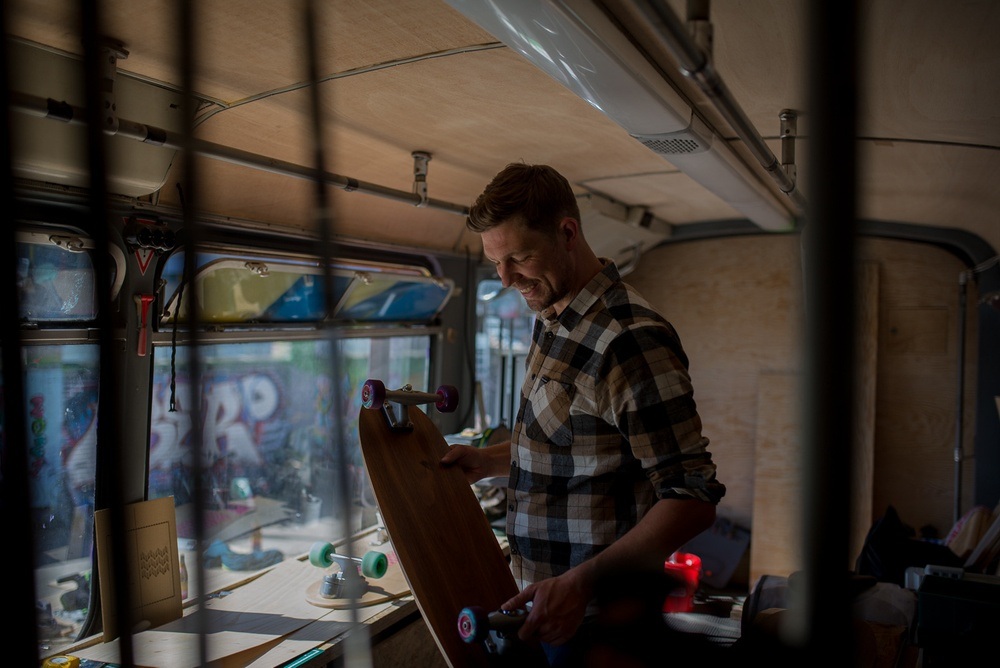 © happyshots.com
Hot tip for all skaters! At Tram, Boris Alexy makes beautiful, minimalist skateboards that combine his three great passions: his love of wood as a material, Portugal and surfing. He also offers workshops where young people can learn how to make their own boards. Good, right?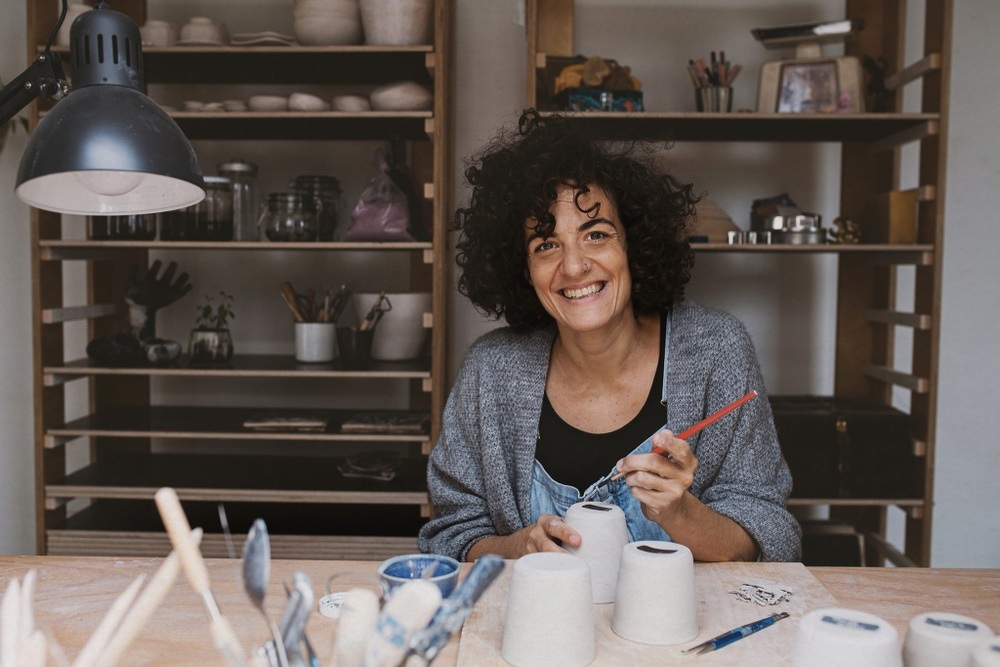 © Adelina Hartmann
Hand on heart: you can never have enough beautiful ceramics, can you? We certainly think so and are therefore big fans of Tanya's studio: she uses special processes such as barrel firing to produce her unique ceramic pieces, which gives the objects a very individual signature. You can see for yourself how beautiful it looks on Instagram.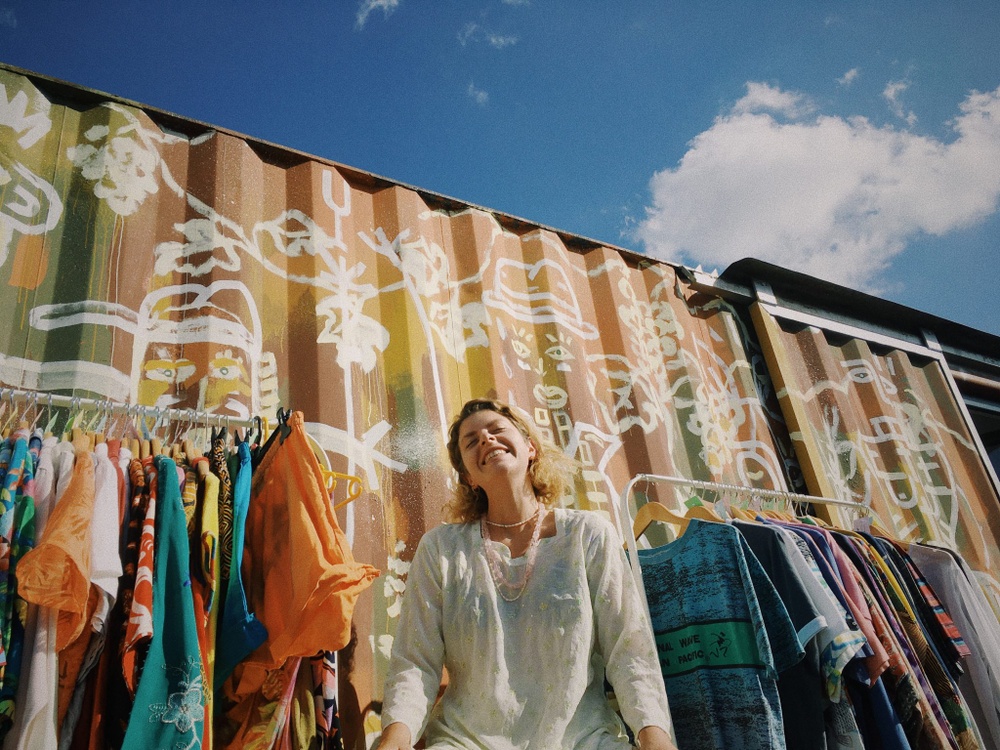 © Francesca Pelligrini
Looking for vintage clothes? Then head to secondaPelle, because a small vintage store has been set up in this container. Behind it is Francesca, who has traveled half of Italy with her sister to find great old clothes and breathe new life into them. The range is very colorful, so if you like to wear something a little more unusual, you're sure to find it here.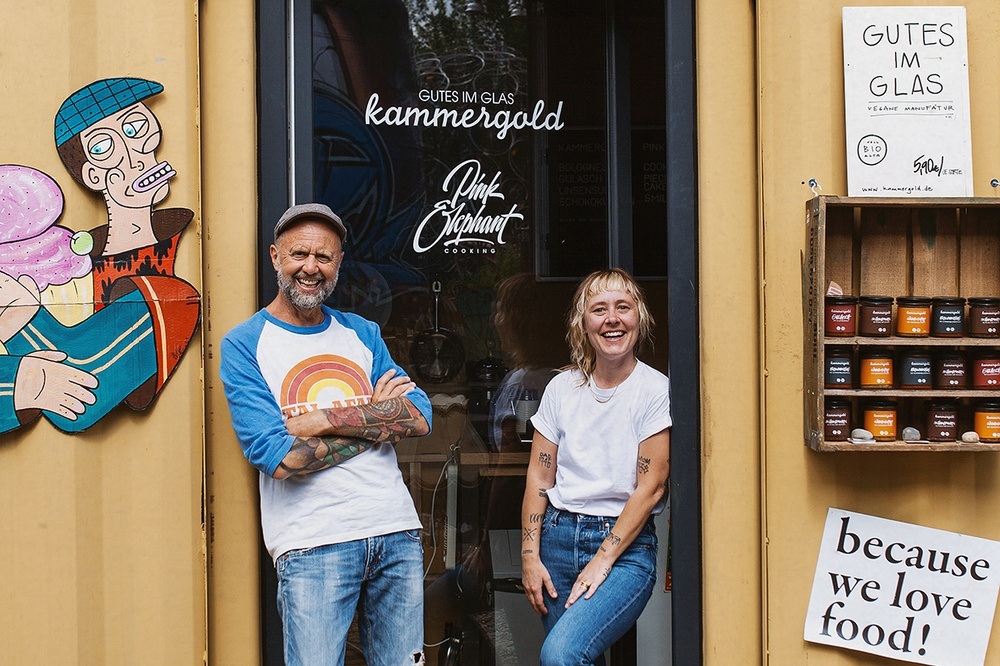 © Adelina Hartmann from Container Photo Studio
Mmmh! A container where they work on everything that makes vegan gourmets' hearts beat faster. Flippo & Heather have launched Pink Elephant Cooking, a vegan cooking school. Especially cool: With Kammergold, they have also founded a preserving manufactory with which they offer great organic quality vegan products from the jar - from vegan curry and goulash to chocolate almond cake (yes, you read that right!).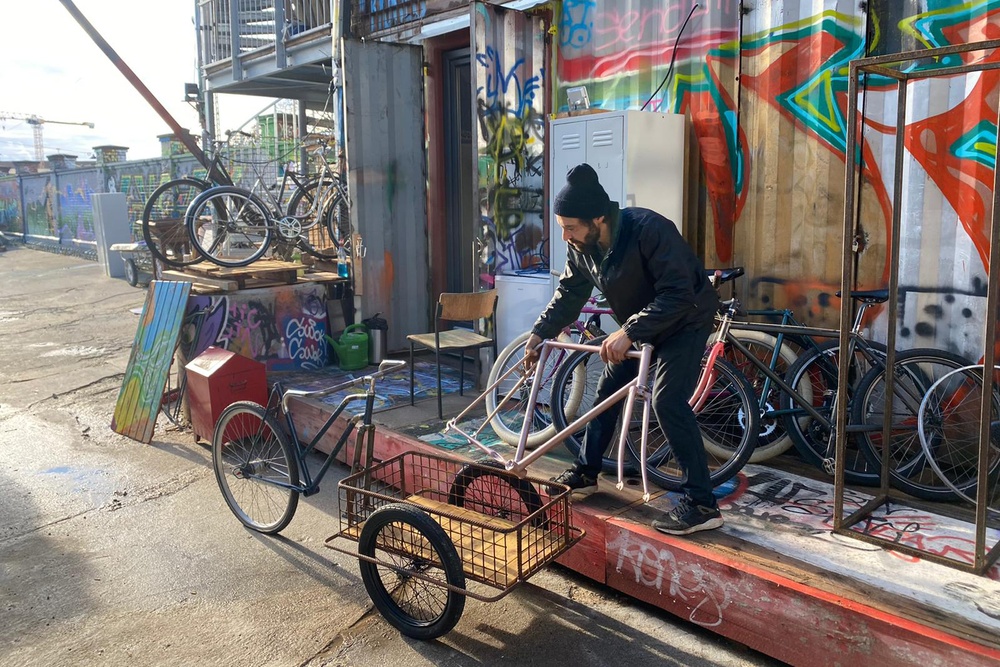 © Christian Schiefner
Looking for a bike? The Atelierpark has a solution to this problem too. And that solution is Christian Schiefner, who restores and rebuilds old bikes in and in front of his container. He knows what he's doing, because what he now does for a living has always been a real hobby of his.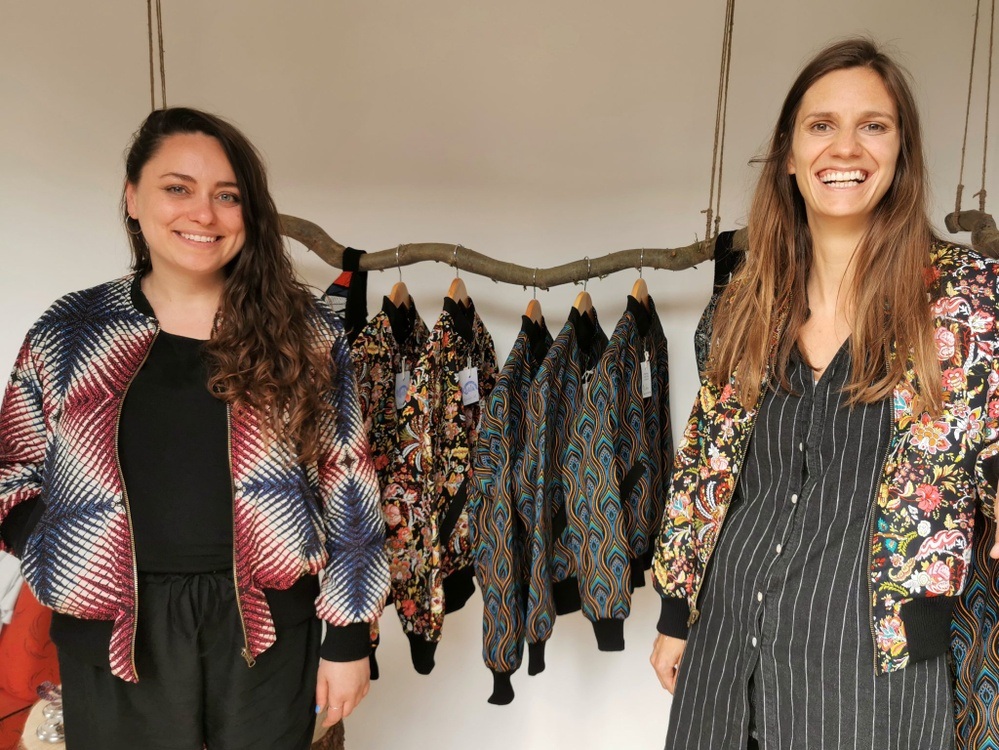 © Khala
Show more color: You can do this wonderfully with the unique clothes from Khala, a fashion collective whose Munich location is represented by Mel and Judith. What we particularly like is that the clothes are not only beautiful, but you are also doing good when you buy them. Khala works with tailors from Malawi and ensures that their living conditions are improved in the long term.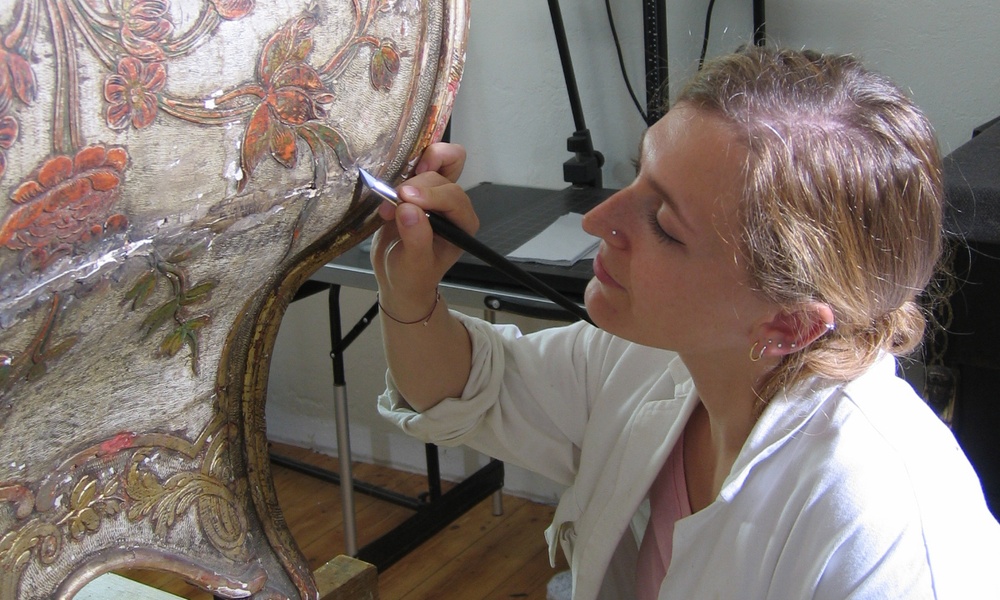 © Franziska Rill
If you're looking for a really special piece of jewelry, then you've come to the right place at the Aileen jewelry workshop. Franzi, who is at home in this studio, came to jewelry in a roundabout way, as she is actually a trained restorer of furniture and wooden objects. During her training, she came into contact with alabaster and fell in love with the material. Fortunately, because today she uses it to make earrings and pendants - delicate, pretty and definitely something to treat yourself to.
Max Mustermann Ceramics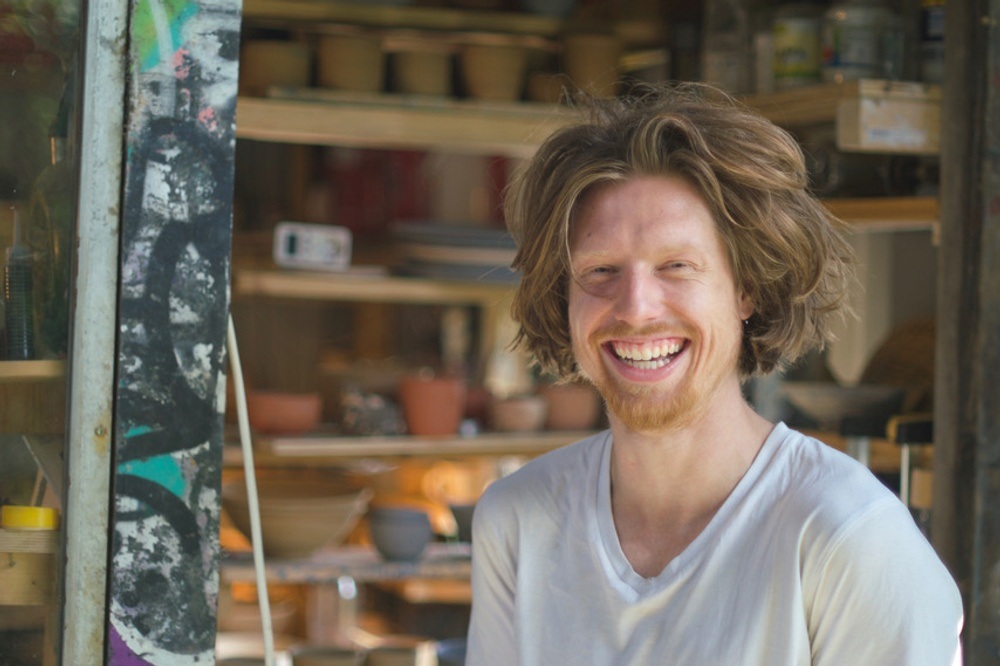 © Max Mustermann
Another studio dedicated to ceramics: In his small but fine pottery, Max, who is actually a trained carpenter, produces plates, cups, teapots, bowls and even urns. The colors are so natural and restrained that we fell in love right away.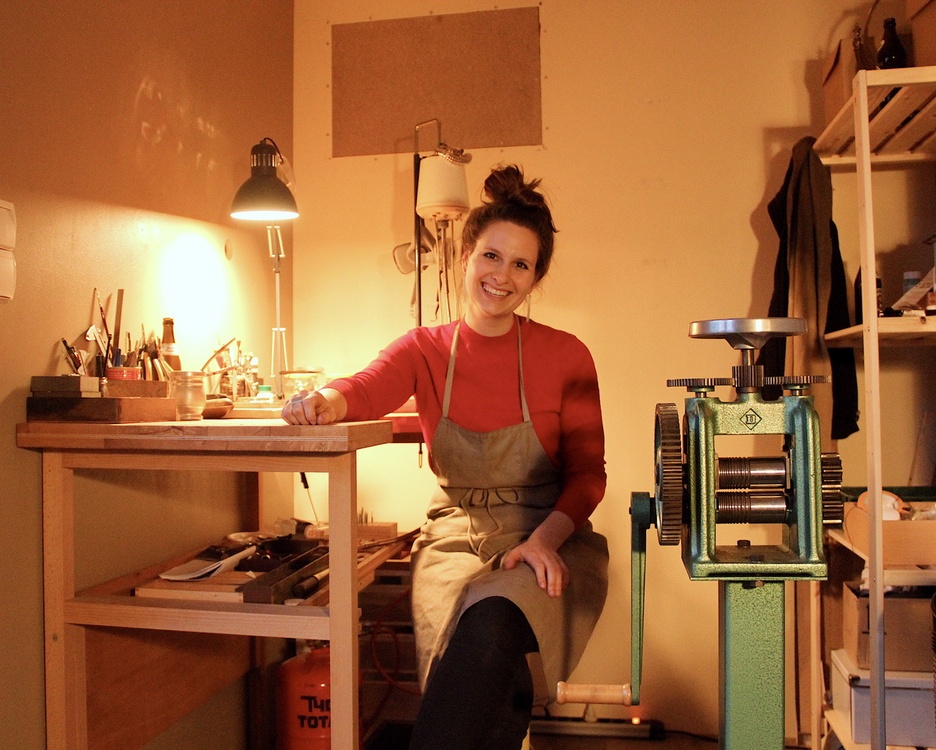 © Carmen-Eva
Carmen-Eva's jewelry brings both a piece of Chile and a piece of the Black Forest to Munich. She learned the craft from a goldsmith in South America, and the wood from her homeland is incorporated into the unusual rings and earrings. Special and beautiful - but see for yourself!
In addition to this small selection, there is of course much more to discover in the Atelierpark: More than 100 users have already moved into over 70 studios. You can always go on a relaxed tour of discovery on the first Sunday of the month, as this is always an open day. You can also contact the creative makers via their websites or Instagram for individual visiting and opening times.
This content has been machine translated.