Drive-in movie theater Aschheim
Drive-in movie theater - that sounds like America in the 1950s. For Munich residents, however, it can also sound like something else, namely Aschheim. It may not sound quite as exciting, but it can be. At least if you fancy a very special trip to the movies.
A 540 square meter screen with space for up to 600 cars - plus hot dogs, popcorn and the movie soundtrack from the car radio. You hear about the drive-in movie theater in Aschheim all the time in Munich - especially in connection with open-air cinemas. So it's high time we visited it ourselves.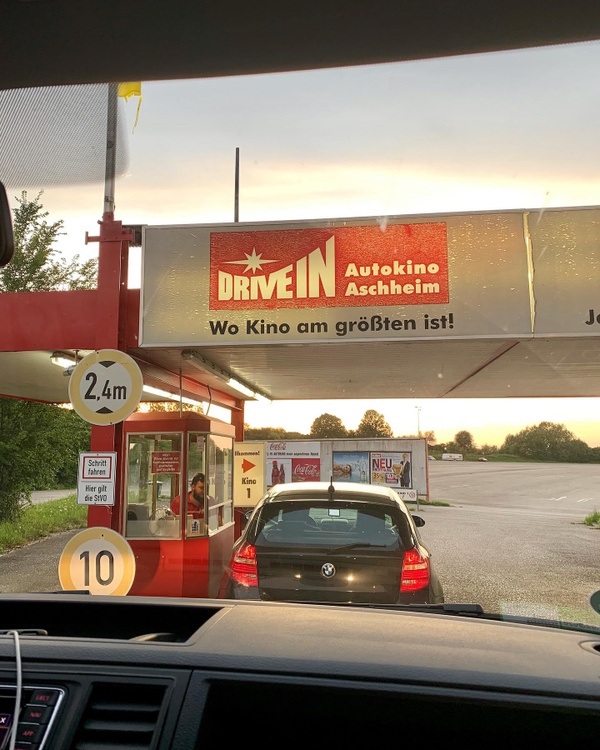 It takes a good 20 minutes to get to Aschheim from Munich (by car, mind you, but you'll need that anyway). Tickets are sold around half an hour before the movie starts, as are all the good things from the snack bar(please note the coronavirus regulations here). Supplied with tickets, drinks, popcorn & co, it's then time to find a parking space and optimize the car. The pros clean their windows again and unpack the neck pillow. Finally, tune the radio to the right FM frequency and you're ready to go.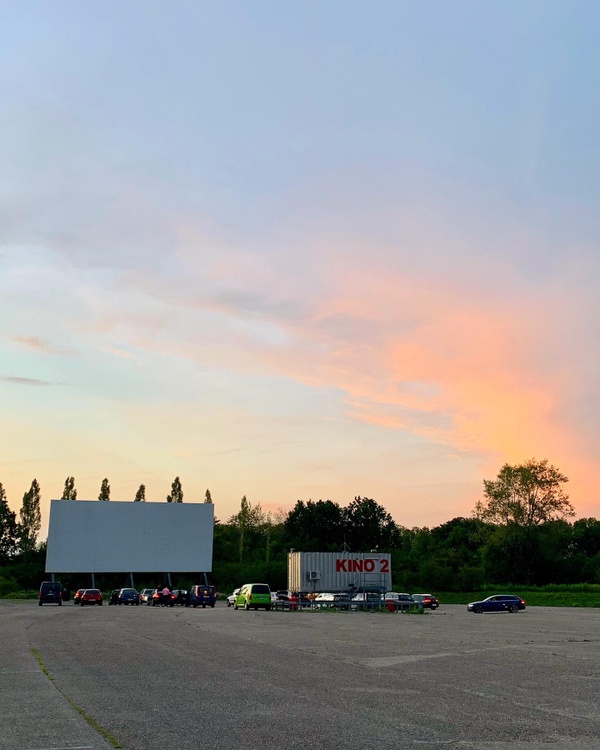 Unlike open-air cinemas, you are not dependent on the weather at the drive-in movie theater in Aschheim, as films are also shown in rain and snow. And if it snows so heavily that the movie has to be canceled, there is a "fog card" that you can use to come back again. Larger vehicles are also allowed in the drive-in movie theater, "Bullis" are no problem anyway. Anything over 2.40 m uses a side entrance and may not necessarily be in the front row.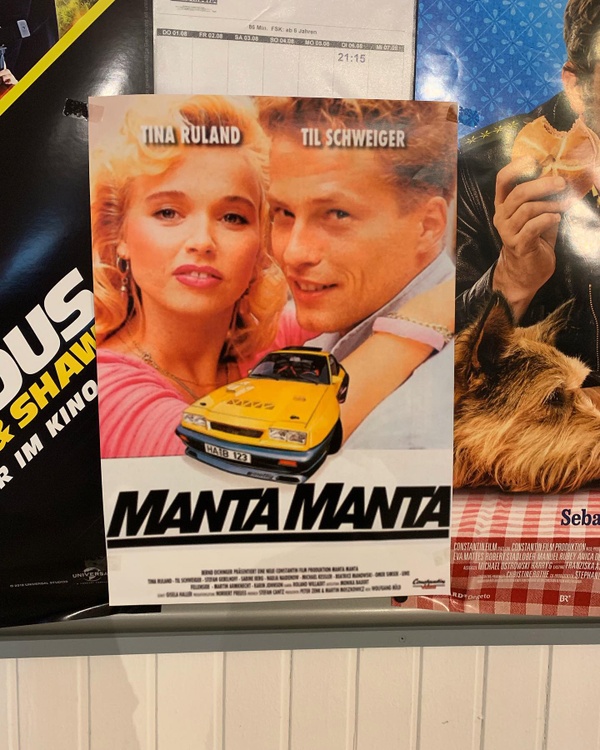 In terms of programming, the drive-in cinema in Aschheim (in non-corona times) shows a mix of current films that are also shown in mainstream cinemas. But you can also see classics such as "Dirty Dancing", "Manta Manta" or "They Called Him Flatfoot" on the big screen. You can find the current program here. Tickets cost 8 euros per person.
So if you have time, a car and a desire for a special trip to the movies - go for it. We'll definitely be going out again, but equipped with window cleaner and neck pillows.
This content has been machine translated.