The Munich brewery BROY not only has good beer, but also really good ideas. Now you can check out the boys' latest prank in Glockenbach. This is where the BROY Spätkauf is located.
Back in the summer, the BROY brewery in the Westend attracted attention with creative and innovative ideas during the crisis. You could have fresh beer tapped at open-air filling stations and a 24-hour WhatsApp delivery service was launched. Since January 1, 2021, you can now check out the boys' latest project in Glockenbach: The BROY Spätkauf is located at Thalkirchnerstraße 16! It's the "1st KIOSK & beer vending machine in the world". From Thursday to Sunday evening, you can stock up on fresh, delicious BROY beer here - and it's completely contactless. Having arrived in the 21st century, you won't be served by humans in the Spätkauf, but by robots.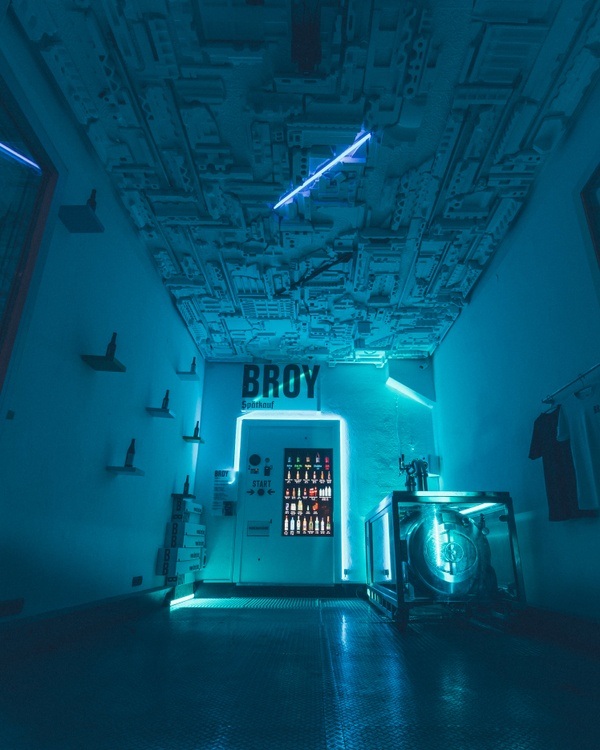 © BROY
How the BROY Spätkauf works
The beer vending machine contains a complete late-night range from which you can choose freely. To order, press the large round start button and off you go. The machine will also ask you to make your request out loud. If everything works (and you don't mumble), a small robotic arm will put your order together while you pay with your card or Apple Pay. Cash is not possible here. After payment, the door opens and you are handed a cold beer. The machine can do even more. If you select the 1-minute party, the late-night shop is transformed into a private club and you can forget about the pandemic for a minute with lights, music and a secondary machine.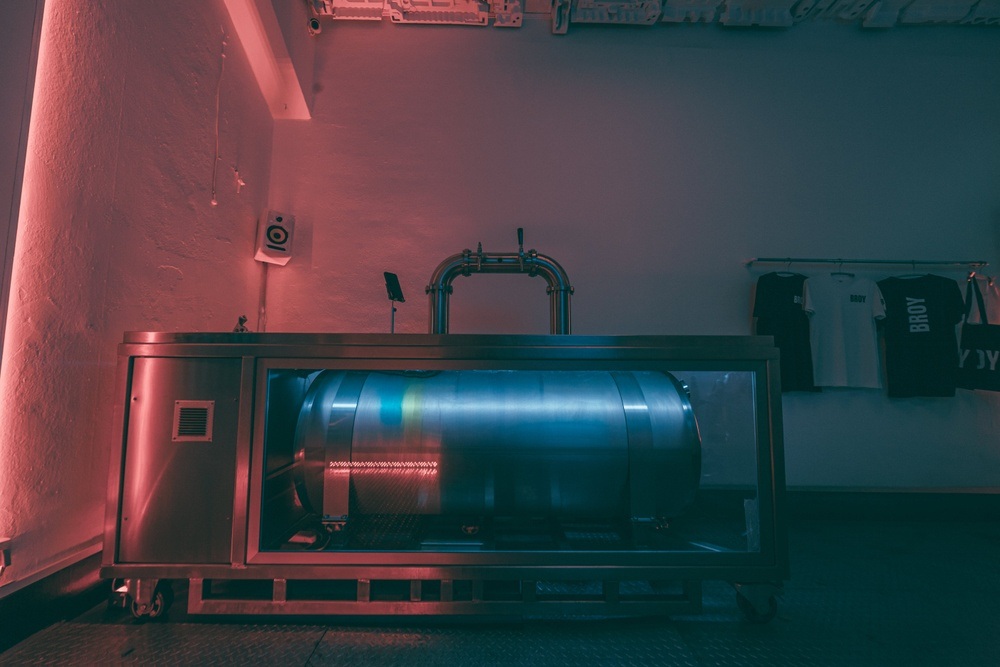 © BROY
Draw fresh tank beer with the self-pour app
In addition to the beer vending machine, there is another special feature at Spätkauf. As the bars, pubs and restaurants are closed during the lockdown, it is currently difficult to get a freshly tapped beer. BROY is helping you out in this emergency and providing fresh tank beer that you can tap yourself with the self-pour app. Download the app, top up your credit and tap away. We recommend that you bring a resealable container so that you can take the beer home with you. The brewery offers a BROY growler that fits 3 liters of tank beer. Don't worry, you don't have to drink it all at once, the freshly tapped beer will keep for about a week in the fridge. Tapping your own beer is not only fun, it's also super cheap. Currently, a pint costs €1.66.
A trip to the BROY Spätkauf is an experience. Colorful lights, electronic music and a talking beer machine are a Corona-compliant change in the lockdown that we can only recommend.
This content has been machine translated.