Café oasis in Lindwurmstraße: Nes Coffee
If you work in the Isarvorstadt or Schlachthofviertel districts, you can be doubly pleased because there is a relatively new café in the hood. Nes Coffee in Lindwurmstraße not only serves coffee, but also a daily changing lunch menu. And it has a lot to offer, from the varied selection to the very fair price: for example, cream of potato soup for €2.90, goat's cheese salad with beet, salad seeds, mushrooms and peppers for €8.90 or a bowl of eggplants, chickpeas, coconut and curry for €7.90. If you're feeling peckish, there are sandwiches in the display case.
At this point, we would like to emphasize that all of this instagrameable-looking food is homemade by Nessi. She runs the store together with her daughter. In particularly stressful times, her sister also helps out.
From the lunch menu to the breakfast menu
Nes Coffee is a great place to spend not only lunch breaks, but also breakfast dates. We particularly like the vegan bowls for €5.90 each: #goldenesglück consisting of a mango smoothie, bananas, oat flakes, homemade granola, berries, hemp seeds and nuts or #wohligwarm with porrdige instead of a smoothie.
Those who prefer a more traditional breakfast can look forward to #glückskind (croissant, butter, jam or Nutella), #grüneglücksgöttin (two slices of toasted bread with avocado cream, tahini and a choice of fried egg or salmon) and #zumglück (selected cheeses, boiled country egg, sun-dried tomatoes, Greek yogurt, butter and bread basket).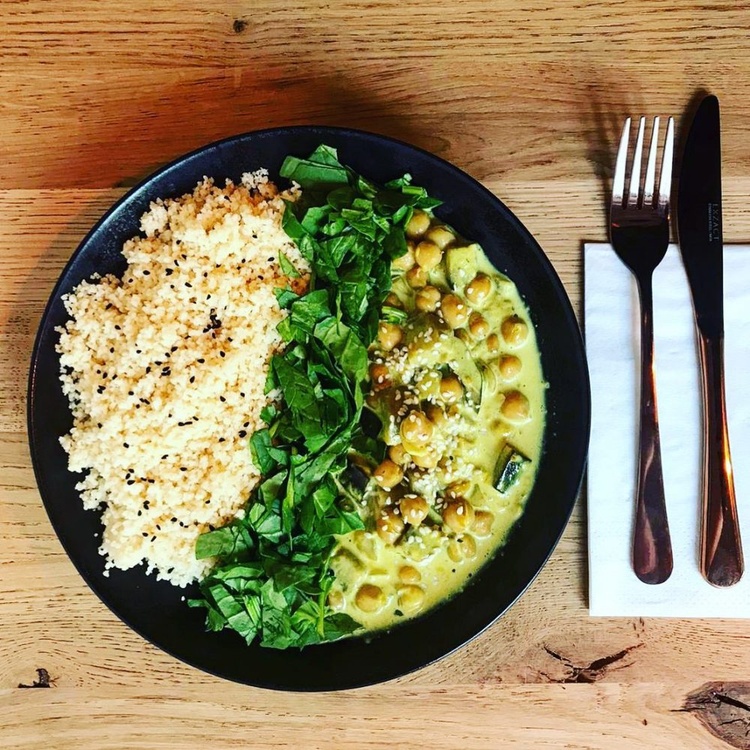 The coffee served at Nes Coffee comes from the Munich roastery gangundgaebe, which is just around the corner. All we can say is: top-class quality from the immediate neighborhood - very commendable. Of course, there is also a selection of fine cakes such as hazelnut chocolate cake without flour and the infamous San Sebastian cheesecake (a mixture of crème brûlée and American cheesecake). Doesn't that make your mouth water just reading about it?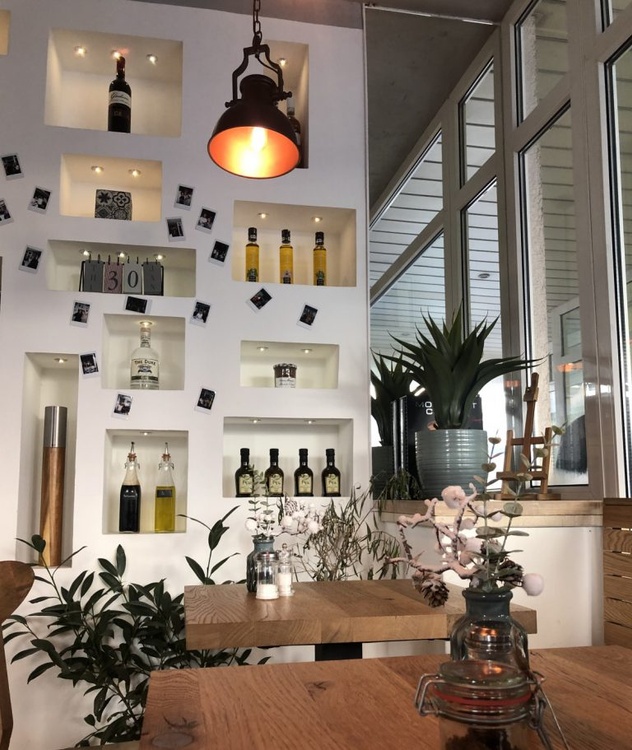 Another reason why this coffee shop has addictive potential: the cozy, tasteful interior and the warm manner of owner Nessi, who always creates a relaxed atmosphere. 10 out of 10 points for Nes Coffee.
This content has been machine translated.