Vegan feasting: Café and delicatessen OM NOM NOM
Things are happening in Sendling: with the opening of Café OM NOM NOM in June 2020, the district has gained a vegan paradise. What's particularly exciting is that there used to be a butcher's shop on the premises. So not at all animal-friendly. However, the two owners of OM NOM NOM, Marlen and Daniel, are not at all concerned with pointing the finger. By opening the café, they want to show that enjoyment can also be completely plant-based.
Status: 04.01.2022
OM NOM NOM - the name alone sounds like good food. And that's what you get here too. Whether it's vegan cakes, changing lunch dishes, sandwiches or small delicacies in the form of cookies & co. The Tagescafé in Oberländerstraße is the ideal place for breakfast, a relaxed lunch break or a tasty end to the working day. Our tip: Don't leave without trying the vegan cheese platter first! It contains various cashew-based "cheeses" that are based on classics such as Parmesan, blue cheese, Camembert & Co. You'll also be served fig mustard, bread sticks and antipasti.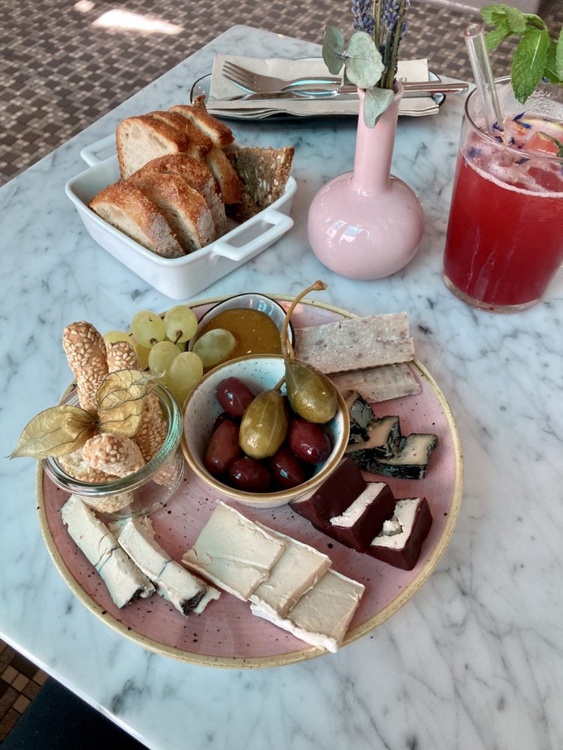 © Luba Schwirtz
The owners, Marlen and Daniel, not only demonstrate good taste with their food, but the interior design is also impressive. Another plus - at least for all dog lovers - is Marlen's French bulldog, Frieda, who is practically part of the inventory.
Vegan delicatessen to take away
OM NOM NOM is not only a culinary paradise, but also the perfect place to buy vegan products for your home. The range includes vegan chocolate, bowls made from coconut shells, spirulina powder, Franconian wine, vegan honey made from daisies and coffee beans in a jar.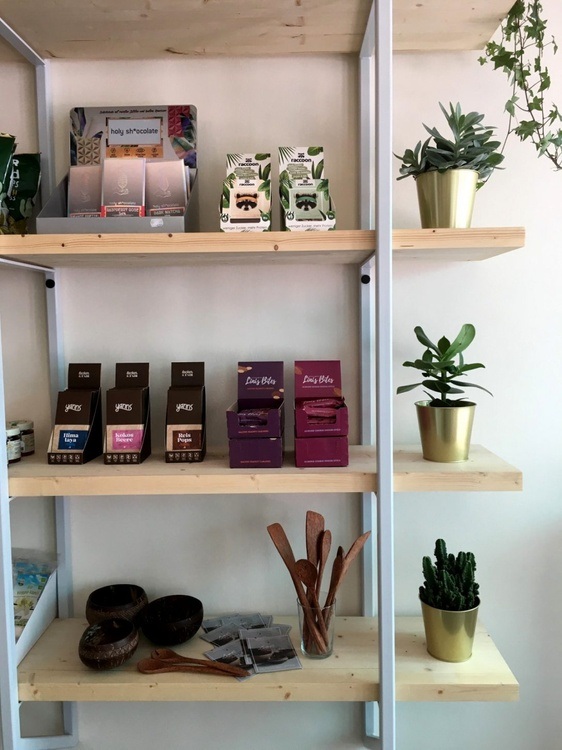 © Luba Schwirtz
The two owners take great care to work with regional retailers and companies and avoid waste wherever possible. On their shelves, you will also find products from exciting small start-ups and vegan products that are otherwise difficult to find. They want to support small retailers that they know personally and visit from time to time. A well-rounded thing.
This content has been machine translated.