Japanese meets Bavarian: Ciao Chang
At Ciao Chang in the Glockenbach district, you not only get really good food, but also something to look at.
"Kind of Izakaya" is the subtitle of the restaurant Ciao Chang. Izakaya is made up of iru, sake and ya and means something like "sake store for lingering". In general, Ciao Chang is a Japanese pub and therefore the most popular type of restaurant in Japan.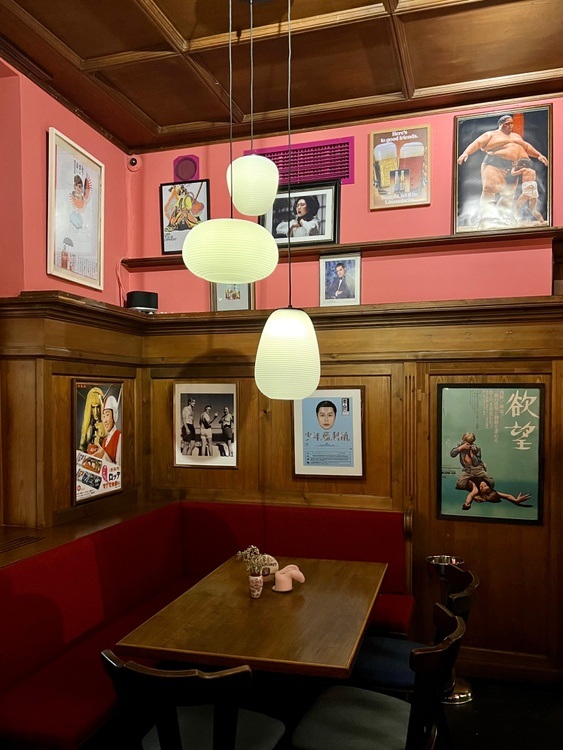 © Anouschka Hoffmann
Dúc and Daniel - the two owners of Ciao Chang - have been open since February in the former premises of the "Beim Franz" pub. You can still discover some remnants from back then and the clash of wood paneling, pink walls and tiger wallpaper makes Ciao Chang - in addition to the great food - something very special in terms of ambience.
Both have a lot of experience and have several stops behind them. Dúc and some of his family members are already known as the founders of the Koriander, Jaadin and Enter the Dragon restaurants. Daniel previously co-founded Junge Römer and was head chef at Bellevue, among others.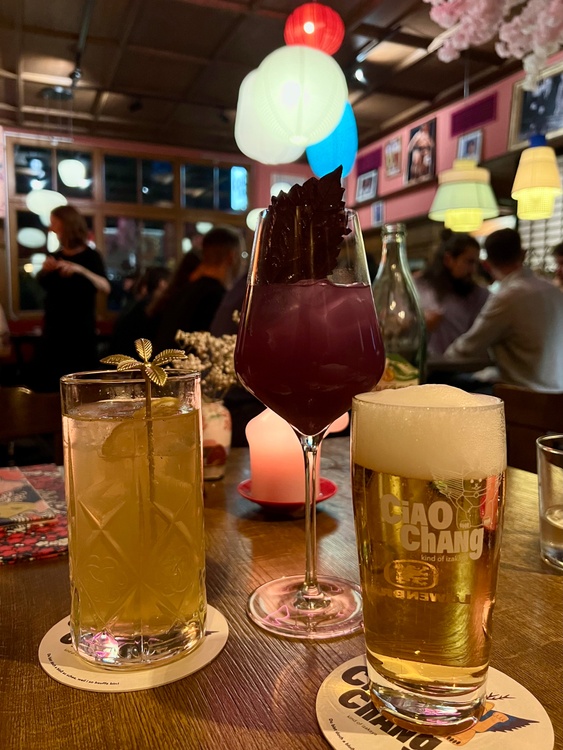 © Anouschka Hoffmann
Beet carpaccio, yakitori & other appetizers
You'll find several starters on the menu and it's best to share several dishes to enjoy the widest possible selection. Vegetarians and vegans will of course also find something to suit them. How about yakitori, for example, which range from 5 to 9 euros? These are skewers cooked over an open fire and topped with, for example, potatoes with maple syrup and sesame seeds, asparagus, Bavarian prawns or duck hearts.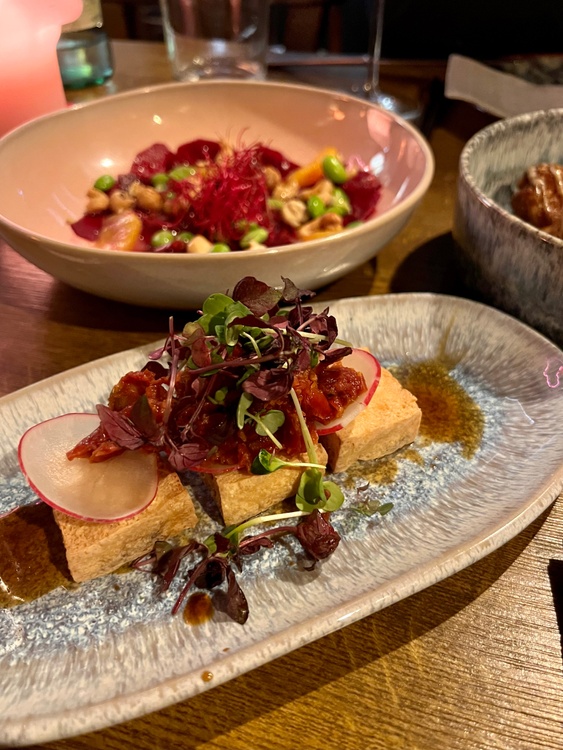 © Anouschka Hoffmann
Apart from the yakitori, we recommend the cauliflower karaage, deep-fried tofu and beet carpaccio as starters.
Varied main courses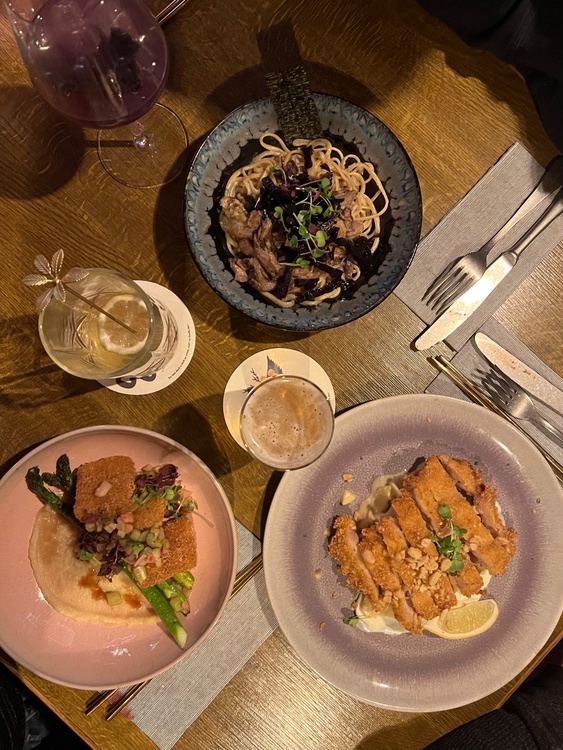 © Anouschka Hoffmann
The main courses are listed on the menu under the heading "Awesome stuff", which we can only confirm. We really liked the interplay of spices, sauces and ingredients. Ciao Chang attaches particular importance to regionality and so you can read the origins of the potatoes, fish, meat and even the ramen noodles on the menu.
Double-crunch tofu with kohlrabi puree, fried chicken with coconut-peanut dressing and shredded duck served with ramen, edamame and red cabbage are just three of the nine main courses. We don't want to give too much away, because the Japanese-Bavarian fusion cuisine is best left to surprise you. You can expect to pay between 14 and 18 euros for the "Geile Zeug".
Poor Samurai & Yuzu Cheesecake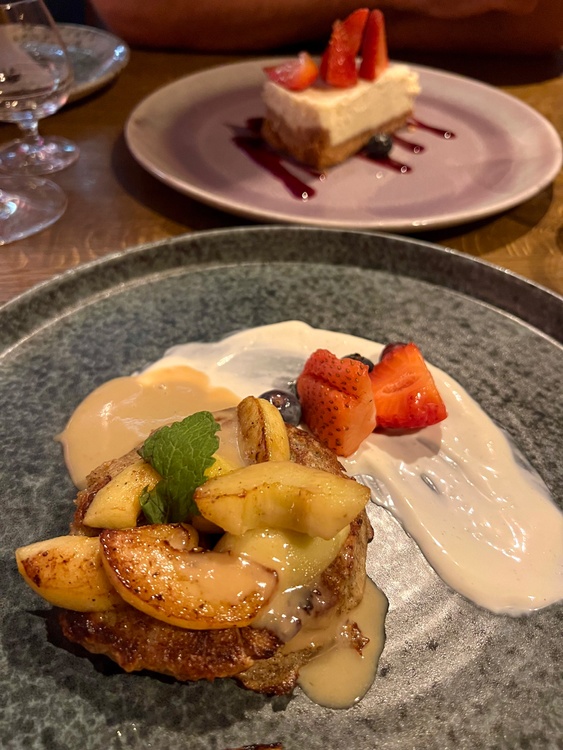 © Anouschka Hoffmann
The desserts (all for 8 euros) also offer a new interpretation of the familiar: poor samurai with apple and miso caramel instead of poor knights or cheesecake with yuzu - a citrus fruit from Japan as a modified New York cheesecake. The vegan dessert is chocolate mousse with rhubarb and sesame chili crumble.
As special as the interior design and the taste experiences are, you probably also choose a special occasion to treat yourself to three courses and drinks at Ciao Chang. In any case, we are already looking forward to our next visit.
The Schanigarten will also be opening soon: there will be space for almost 30 more people. You can sit on the traffic-calmed Holzstraße.
And finally, a tip from chef Daniel: sometimes tables with reservations for the same day become available quite spontaneously. So it's worth calling and simply asking, even if there are no more reservations available online for the next few weeks.
This content has been machine translated.