The whole world in one café: Coffee Box in Haidhausen
The Coffee Box in Haidhausen proves just how much from all over the world can fit into a few square meters. The café in Steinstraße resembles a cozy living room and offers sweet delicacies from a wide variety of countries alongside coffee variations.
One of the good things that has happened during Corona is the opening of the Coffee Box in March 2020. The café is run by Nicole and Alex, who have launched their very own little culinary empire after working in the catering industry in Israel and Germany. Given the name, it's no surprise that you actually feel like you're in a box when you visit. But in the best sense of the word: because every meter is filled with delicacies that tempt you to browse and taste.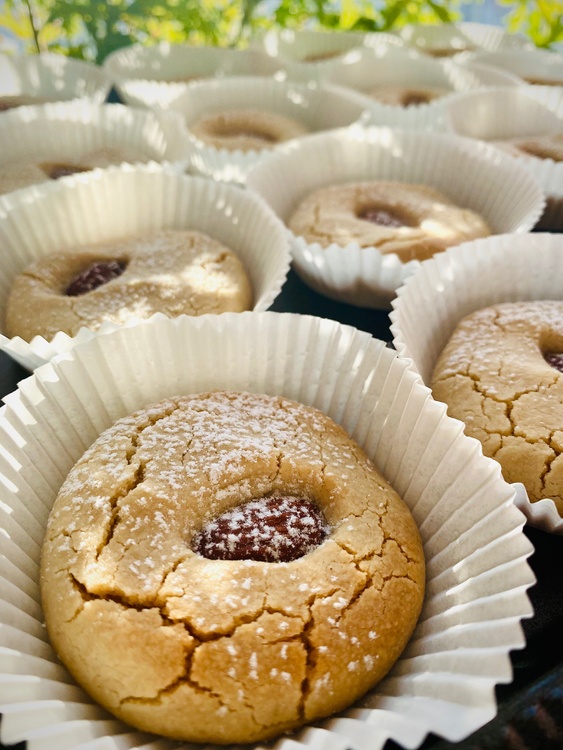 © Coffee Box
French roll meets Israeli rogalach
True to Nicole and Alex's philosophy of going through life with an open mind, you can expect a few specialties in the Coffee Box that you may not yet know. These include, for example, the Israeli specialty rogalach, i.e. yeast rolls with dark butter and cocoa cream. Or alfajores (Argentinian dulce de leche sandwich cookies), New York cheesecake brownies or peanut caramel brownies. Highlights of this type for vegans are tahini cookies or nuts and dates bites.
For those who prefer the classic, the Coffee Box also has plenty to offer - French rolls, butter croissants and banana bread are always on display.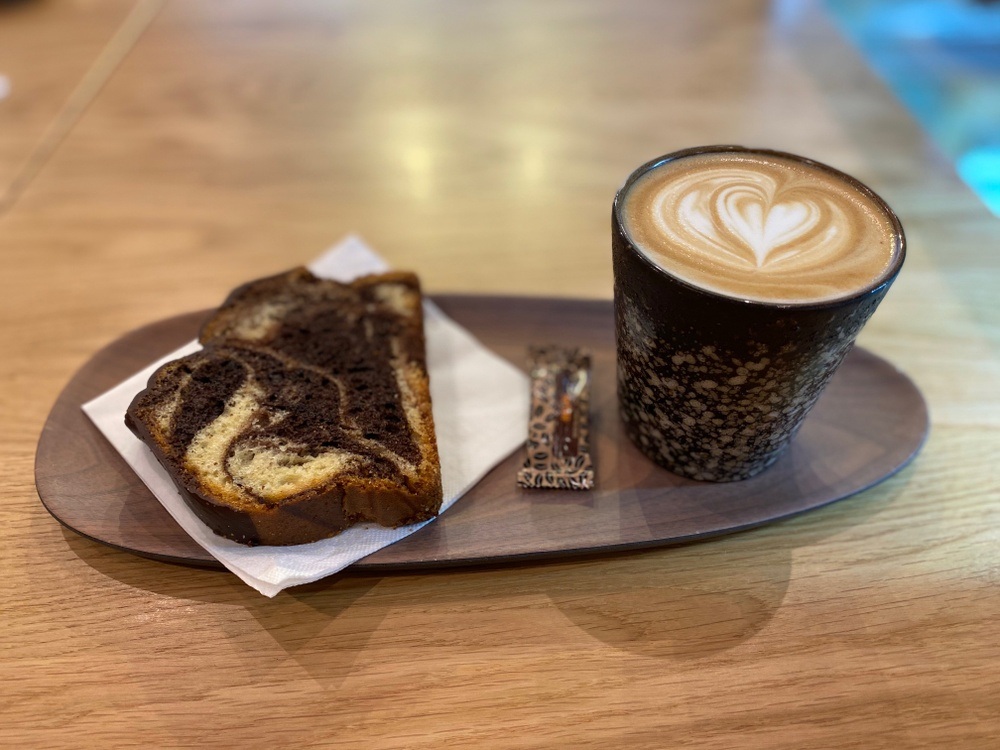 © Coffee Box
Organic coffee & vegan popsicles
The coffee table promises you the finest organic coffee from the Merchant and Friends roastery in Hermannsdorf. In addition to the usual varieties such as espresso and cappuccino, you can also get flat white or cortado. If you don't feel like caffeine, you can order an organic chai latte, an organic dark/white chocolate, a golden milk or even a hot ginger to go.
During the summer months, a visit to the Coffee Box is particularly worthwhile, because that's when we offer vegan organic ice cream on a stick. Look forward to refreshing varieties such as strawberry-prosecco, chocolate-banana, raspberry-honey or lime-ginger.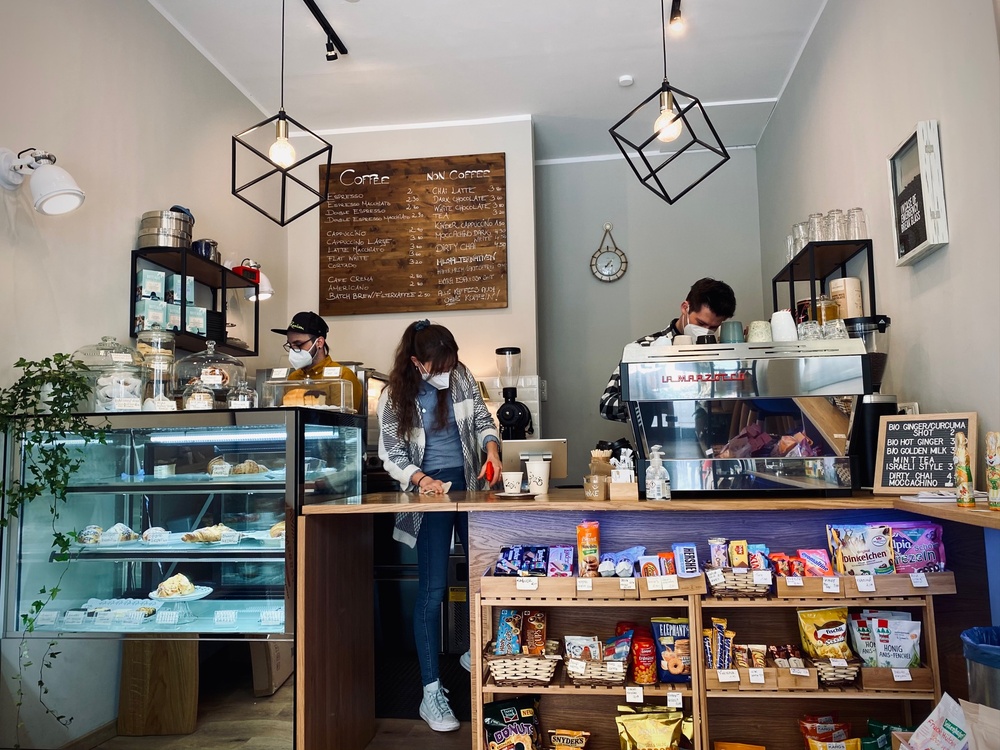 © Coffee Box
Once you have decided on a pastry and a drink, with a bit of luck (in the warmer months) you may be able to get one of the seats in front of the café or you can head to Johannisplatz or Wiener Platz. You're sure to find a sunny spot here and if you need a refill, it's only a few meters back to the box. All in all: very good prospects in Haidhausen.
This content has been machine translated.