Sponsored
Insider tip in Bonn: Experience the GOP Variety Theater
Your next-level event experience!
"Variety" is wicked, only cabaret and definitely not for children? Let the GOP Varieté-Theater in Bonn convince you otherwise. In the heart of the former government district, brand new and varied shows take place every two months at the GOP Varieté-Theater Bonn. Breathtaking acrobatics & enchanting magic as if from another world - this theater always provides surprises and absolute highlights for you and your friends.
If you're in the mood for unforgettable moments and a world of entertainment - then you should read on now! 👇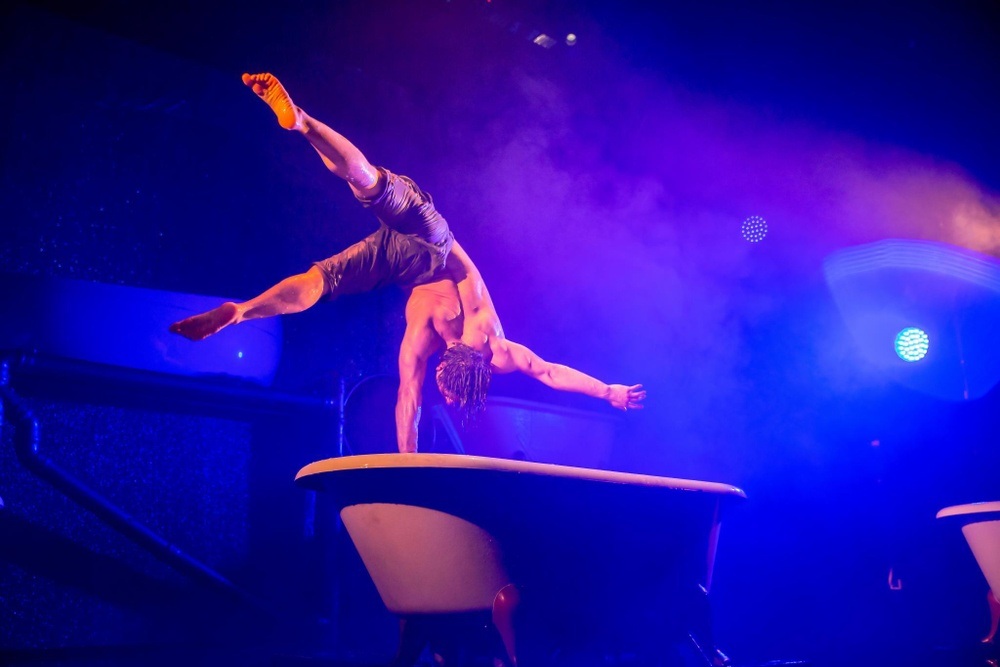 © WET - the show
NICE TO KNOW: From September 8 to November 5, WET - the show returns to the GOP stage. You can expect a unique combination of water, artistry, comedy and live singing. You can find all the information here:
Things will get really hot from November 9. The new show SENTIMIENTOS will cast a passionate spell over you and radiate fiery life energy. You can find all the information about the new show here: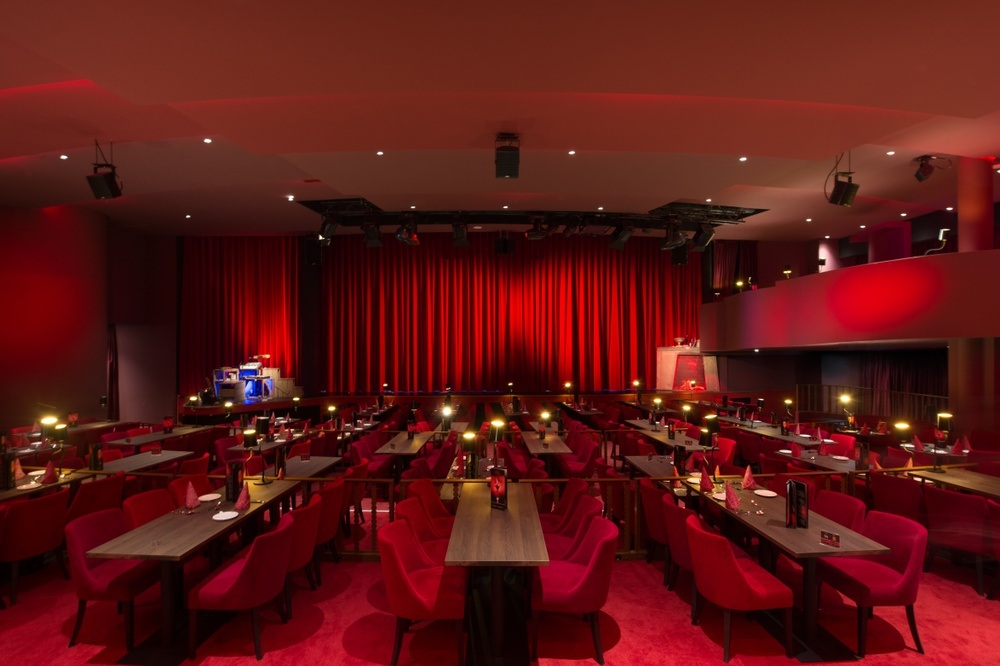 Entertainment meets pleasure
The GOP Varieté Theater not only has spectacular shows to offer, but also plenty of culinary delights. You can combine your visit to the show with a delicious 2- or 3-course meal. The starter and main course are served 90 minutes before the start of the show and you can enjoy dessert during the interval. During the show you will of course be provided with drinks and snacks at your seat. Sounds good?
You can indulge in the delicious dishes from just €19.50. NICE!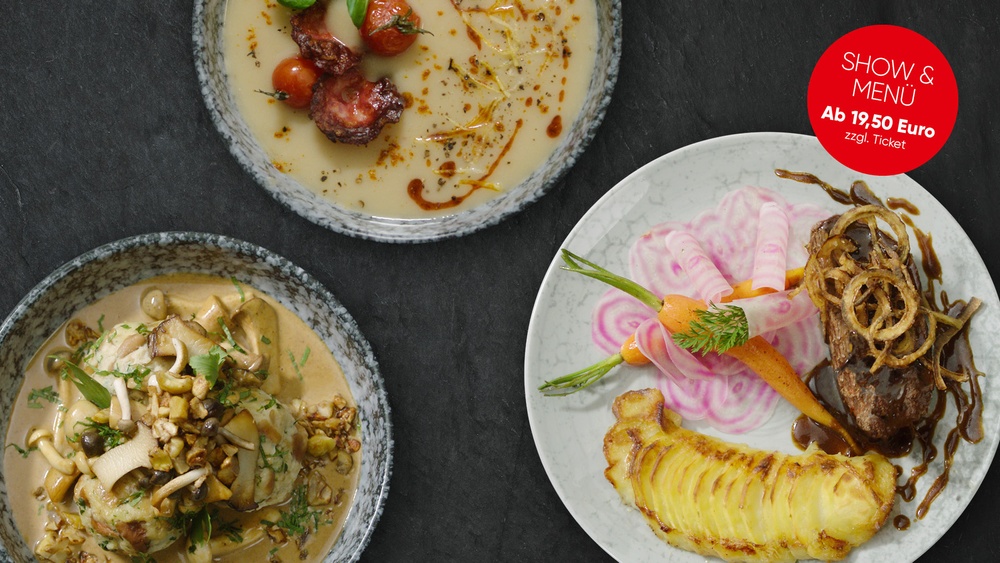 One highlight after another
In addition to the big stage with the wild spectacle, there is also the in-house restaurant Leander. It's worth stopping by here even if you're not attending the show. From "Zarah's Dinner Genuss" to the "Deluxe Arrangement", there are various culinary offers here - or you can drop by for Sunday brunch!
Another gem in the GOP Variety Theater is the impressive Piano Bar, where you can round off your GOP experience with live music. In summer, the wonderful sun terrace invites you to relax and unwind.

One thing is certain: enjoyment and entertainment are wonderfully combined here!

Convinced? Then check the dates now & look forward to a spectacular evening!
This content has been machine translated.