Wine & Meze: Gürmet in Haidhausen
It doesn't always have to be cheese and grapes with a good drop of wine. The pop-up store Gürmet in Haidhausen proves this.
Anyone with a passion for really good wine will immediately feel at home at Gürmet in Preysingstraße. The simple wooden shelves in the store are lined with long-necked and bulbous bottles - from German Riesling to Turkish Narince grapes. You won't find wines from other countries at Gürmet, as the store's concept is geared towards German and Turkish wines.
The two owners Mete Gür and Sarah Lange will provide the necessary advice. The pop-up store is open until the end of 2021 and shares the space with the Lovely Concept Store.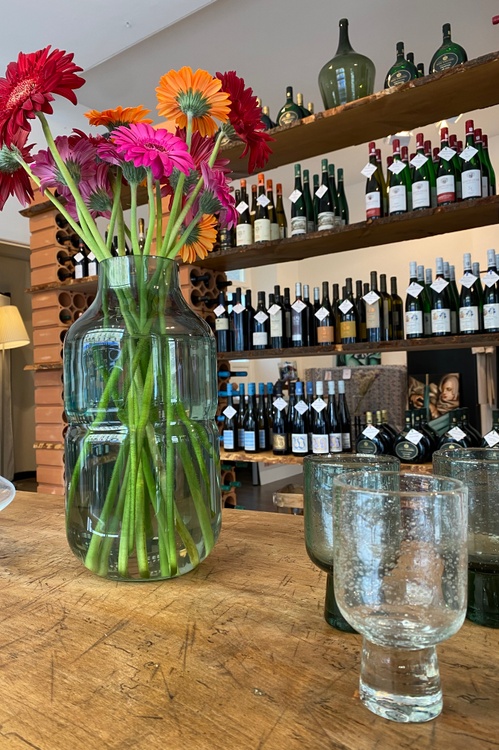 © @ Gürmet
Wine meets meze
Once you have decided on a bottle or glass of wine at Gürmet, be sure to ask for advice on meze. Because Mete and Sarah know the best meze combination for every drop. The summer menu offers you gavurdağı salad consisting of colorful tomatoes and mint, salad with pomegranate seeds, beetroot hummus or kisir - that's bulgur salad. There is also organic bread from Munich bread maker Julius Brantner. And brand new from the end of October 2021: organic simit, a ring-shaped yeast dough pastry with sesame seeds on the crust.
If you would like to enjoy wine and meze in the surrounding area, you can also hire wine glasses from Gürmet and sit down with them at Johannisplatz or Bordeauxplatz.
Recommendations from Mete
For those who shy away from personal service, we asked Mete about his secret favorites when it comes to pairing wine and meze.
Chamlija Rosé de Strandja 2019 & Gavurdağı Salat: Die Cuvée besteht aus den Rebsorten Pinot Noir und den indigenen Rebsorten Papaskarasi und Kalecik Karasi. Der Rosé kommt aus Thrakien, die Weintrauben werden am Strandja Bergmassiv angebaut. Achtet beim Probieren auf den Duft nach Wildbeeren und Trockenrosen.

Côte d'Avanos Narince & Rote-Beete-Hummus: Der Rotwein kommt aus Kappadokien und wird auf 1050m Höhe ertragsarm angebaut. Er zeichnet sich durch florale Aromen und Zitrusnoten aus. Da der Wein 8 Monate auf Hefe im Holzfass ausgebaut wird hat er eine cremige Textur und passt perfekt zum cremig fruchtigen Rote-Beete-Hummus.

2020er Rausch Kabinett Riesling & Kisir: Der Weißwein stammt vom Weingut Forstmeister Geltz Zilliken von der Mosel. Seine perfekt ausbalancierten Restsüße ergänzt sich perfekt mit der Schärfe des Kisirs.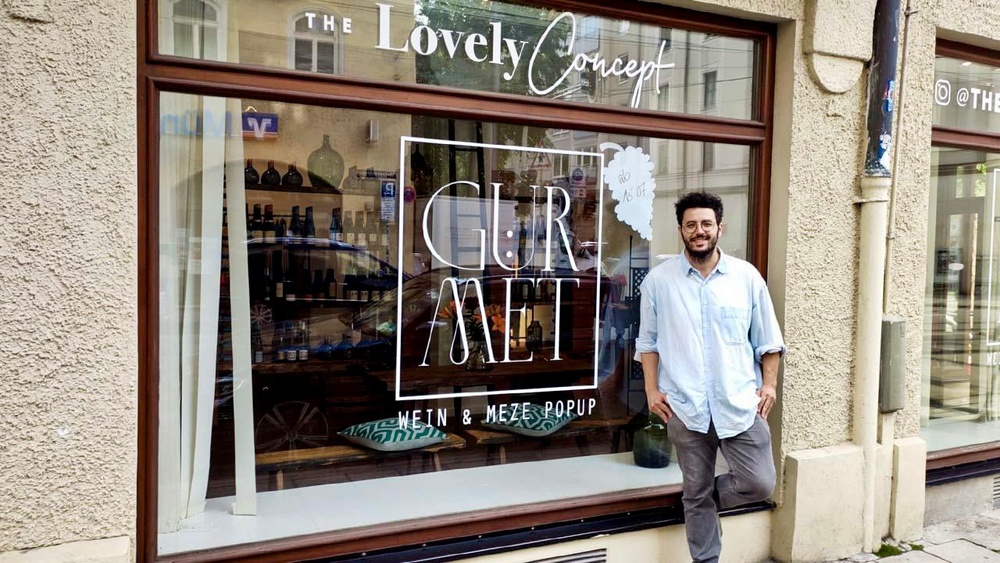 © @ Gürmet
Be inspired by the "Gürmet Lifestyle" during a visit and venture down new taste paths. It's worth it.
This content has been machine translated.