Healthy & varied lunch: Snoops & Spoons
There is a new lunch spot in town - to be precise, since the beginning of February 2022 in Hohenzollernstraße near Kurfürstenplatz. Look forward to all kinds of healthy and wholesome meals for under ten euros.
The founding team, led by siblings Lola and Nikl, have pooled their experience and inspiration from recent years to create a place that has been thought through down to the smallest detail. That's why Snoops & Spoons has a great interior and colorful design, paired with sophisticated recipes and a nice selection of takeaway treats.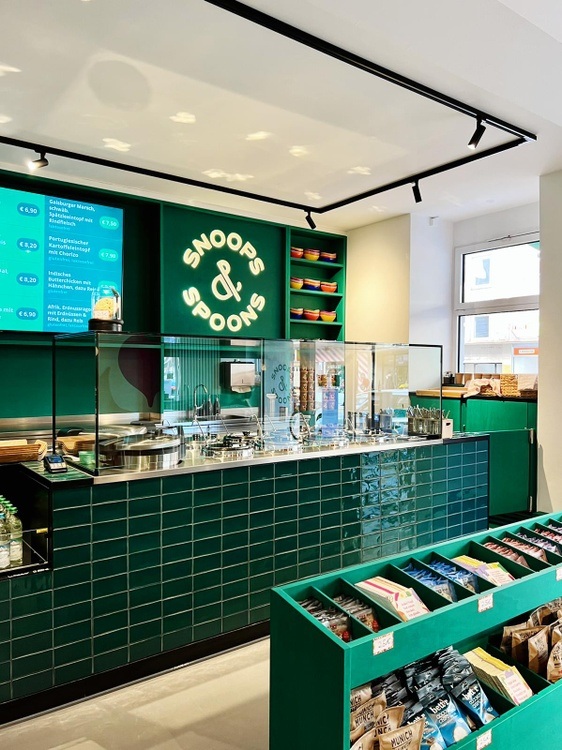 © Anouschka Hoffmann
76 recipes up your sleeve
There are usually four meat and four vegetarian/vegan dishes to choose from every day. For example, have you ever had Jamaican jerk curry, kohlrabi spaetzle stew or African peanut ragout? Apart from that, there are also classics such as butter chicken or cream of potato soup. It's best to check the Snoops & Spoons Instagram profile the evening before your visit to find out the next day's dishes. Prices range from 6.90 euros to 9.90 euros.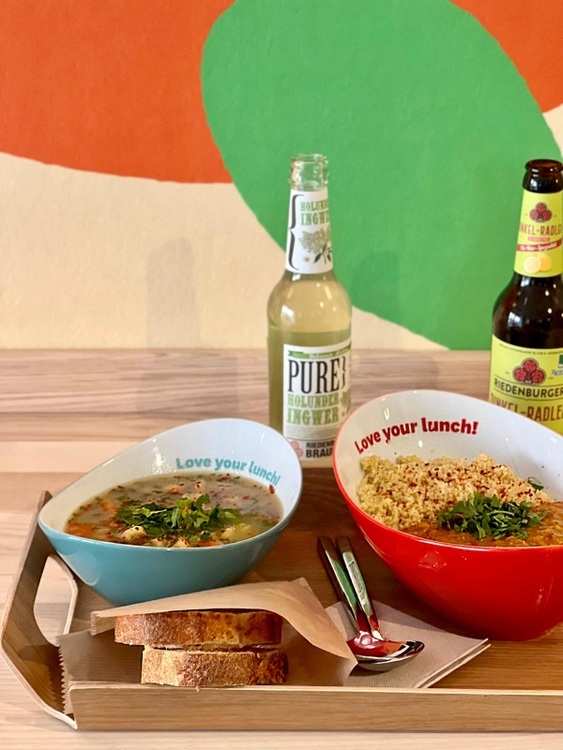 © Anouschka Hoffmann
Snoops & Spoons now offers daily changing variations from a total of 76 recipe creations. Incidentally, the food is not cooked on site but fresh every day in a production facility outside Munich, in Sauerlach to be precise. Sustainable and high-quality products are important to the team - which is why they work together with delicatessen Kugler and organic bakery Maurer, for example.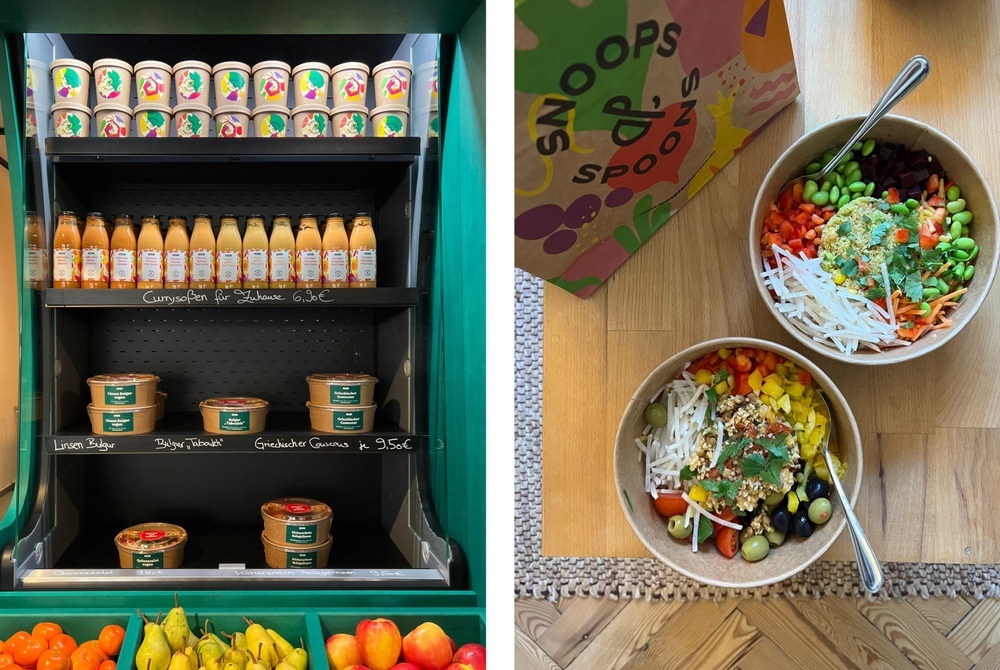 © Anouschka Hoffmann
Salads, snacks and warm cookies
In addition to the hot dishes, you can choose between five different salads for 9.50 euros each. Two of them are vegan (quinoa / lentils & bulgur) and three are vegetarian (bulgur / couscous / chickpeas & beluga lentils). There are also practical curry sauces to make at home.
For a delicious finish, there are fresh, warm cookies. Or other snacks, such as pretzel bites from Munich Munch or kale chips from Bettr. We'd say that pretty much everyone will find what they're looking for here and, above all, be satisfied.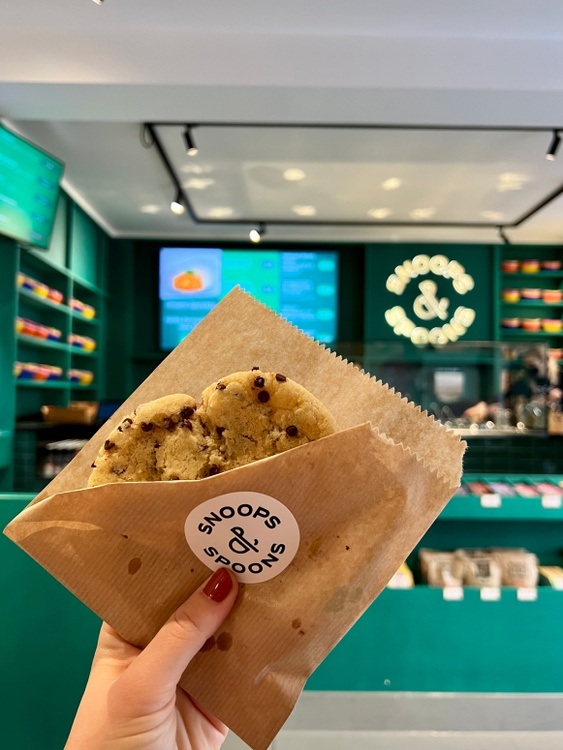 © Anouschka Hoffmann
Last but not least: Snoops & Spoons is not only great for a relaxed lunch break, but also for an uncomplicated dinner, open until 8 pm. And if you want to take your food with you, you can do so sustainably in the reusable boxes from Revelo.
This content has been machine translated.