Day bar mecca: Madam Anna Ekke
A day bar has opened on the corner of Kolosseumstraße and Jahnstraße in the Glockenbach district: Madam Anna Ecke welcomes you with a TukTuk as a service station, a spacious outdoor area and home-made dishes ranging from tarte flambée to vegan pancakes.
If the name and logo design remind you of the neighboring Frau Bartels Bar, you've hit the bull's eye. Because behind the Madam Anna corner are the owners of Frau Bartels in Klenzestraße - Lion Wagner and Maximilian Thurnhuber. Their idea: pamper yourself at Madam Anna Ekke during the day and then move 150 meters away to Frau Bartels in the evening. Thanks to the café's quiet location, it really does have a bit of a vacation feeling. A little mecca in the middle of Munich's Glockenbach district.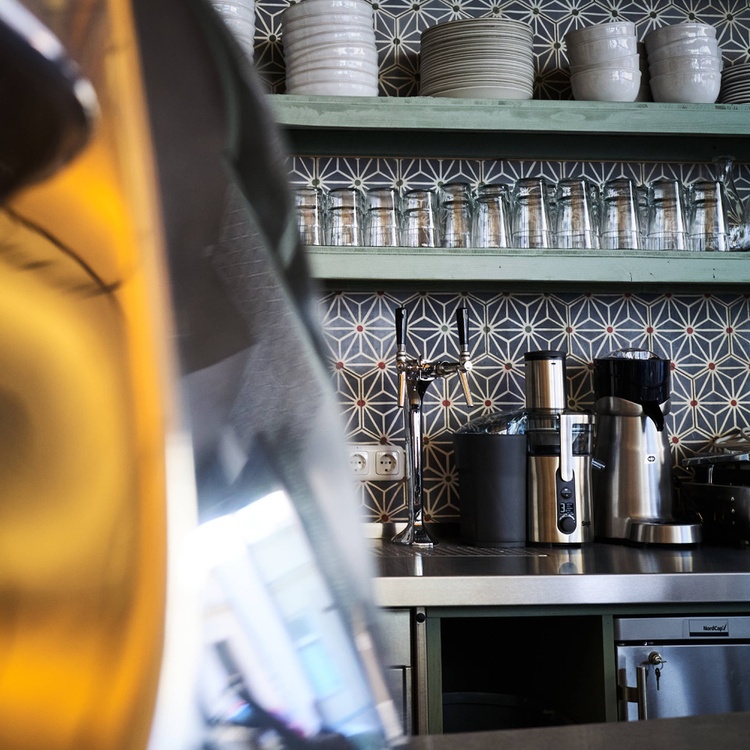 Menu & Drinks
A glance at the menu puts even growling stomachs in a good mood. It starts with breakfast (until 3 pm) -- from the quick option for 4.90 euros (croissant with homemade jam, butter & a cup of coffee or tea of your choice) to the Stramme Anna Ekke for 7.50 euros (bread, organic fried egg, fried bacon, sliced Parmesan & herbs de Provence) or shakshuka for 9.90 euros, there is something for everyone here. At weekends and on public holidays, we can look forward to a proper brunch with vegan pancakes or potato rösti.
But the menu offers more than just breakfast and brunch. If you visit Madam Anna Ekke during your lunch break, you can expect toasted sandwiches and deli bread as well as a daily changing lunch menu (Tue-Fri until 11:30-14:30). Keep an eye out for the chalkboard at the entrance or check the Instagram channel. A specialty in the day bar is tarte flambée (8.90 to 13.90 euros), which is handmade every day by Hugo from Barcelona. This is also available in vegan form - with plant-based crème fraiche as the base. There are also various salads on the evening menu (9.50 to 23.50 euros).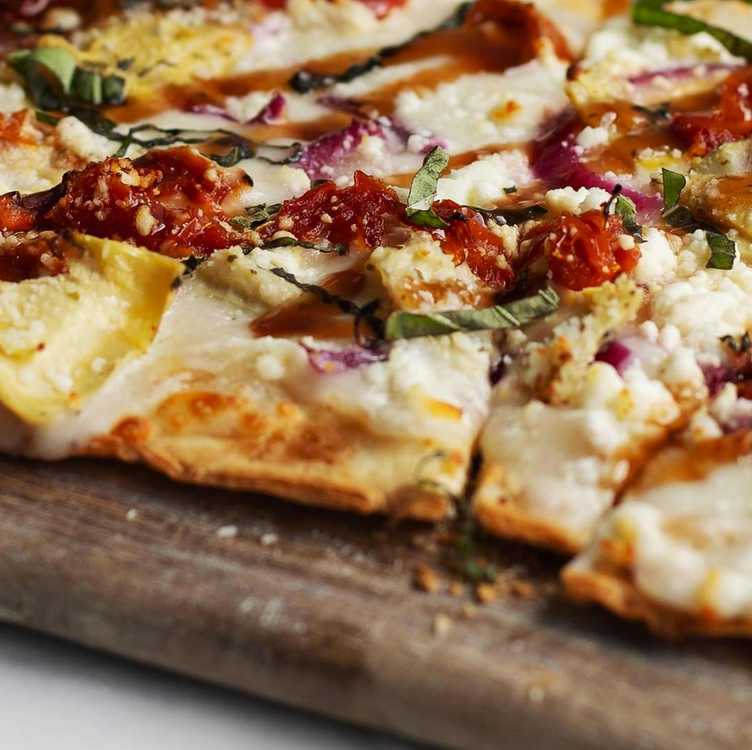 Of course, a mecca like this also needs good drinks: Coffee of all kinds, (sparkling) wines, spritz drinks, beers, homemade lemonades and the odd stronger drink - Mrs. Bartels sends her regards.
With this in mind: Welcome to the Glockenbach district, dear Madam Anna Ekke! We look forward to extended dates with you.
Madam Anna Ekke
Colosseumstrasse 6
80469 Munich
Opening hours:
Tuesday to Friday: 8 a.m. - 10 p.m.
Saturday: 9 a.m. - 10 p.m.
Sunday: 9 am - 9 pm
This content has been machine translated.