In 90 seconds to Napoli: the Soul Kitchen
Nothing beats a good pizza! There's no arguing with this statement. The question of who is the best pizza dealer in town is more open to debate. At this point, let's throw Soul Kitchen on Fraunhoferstraße into the ring. Because the pizza creations there are definitely among our favorites.
What does pizza with hummus instead of tomato actually taste like? And how do edamame taste on a pizza? Anyone who goes to eat at Soul Kitchen will be confronted with such unusual creations on the menu. But we can reassure you, because no matter which of the 16 pizzas you choose - they taste really good from the menu. The offer ranges from the classic "Bufalina" (tomatoes / mozzarella / bufala / basil olive oil - €11.90) to the vegan, unusual "Purple Rain" (hummus / purple broccoli / pine nuts / colorful cherry tomatoes / olive oil / edamame - €11.90).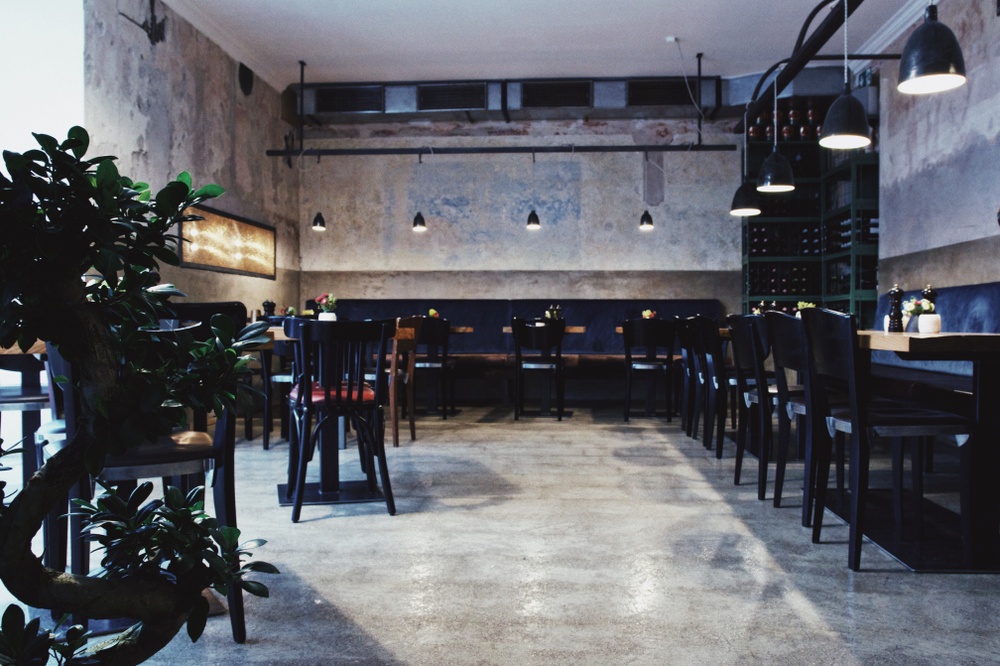 The Soul Kitchen is not only capable of unusual pizza variations, but also classic Neapolitan pizza craftsmanship. No pizza is in the pizza oven for longer than 90 seconds. According to the "soulmates", the short baking time at over 400 degrees means that the pizza retains all its nutritional values and its fresh, unadulterated taste. We can confirm this.
Fancy something small before the pizza? Then we recommend burrata with truffles (€9) or fried rice balls (€7). If you're looking for a lighter dish, you'll be delighted with the salad selection - there's "Chicky" (tomatoes / salad mix / radishes / avocado / chicken / peaches / pistachios - €12.50) or "Panzanella" (tomatoes / onions / mozzarella di bufala / homemade bread / olive oil (Italian) / basil -- €9.50).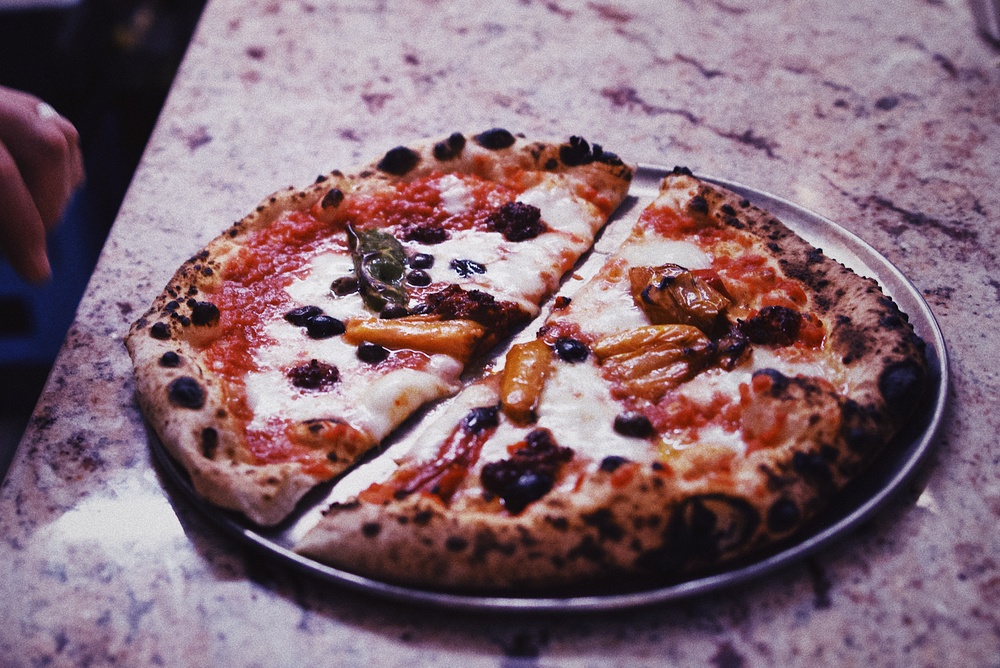 What we particularly like about Soul Kitchen - apart from the pizzas - is the simple ambience. Here, open walls meet wooden tables and chairs. A little spot of dolce vita that invites you to linger. Unfortunately, this doesn't really work for long, as tables are usually allocated every 90 minutes. So it's good that you never have to wait long for your pizza thanks to the 90-second baking time. A reservation in pizza heaven aka Soul Kitchen is therefore essential.
Soul Kitchen
Fraunhoferstr. 27 A,
Glockenbachviertel, 80469 Munich
Opening hours
Monday to Thursday from 11:30 to 23:30
Friday to Saturday from 11:30 to 00:30
Sunday 11:30 to 23:30
This content has been machine translated.