Thai Bowls & Living Show Room: NAUM
Since the beginning of September 2020, there has been a special bistro to discover on Barer Straße: NAUM. Style and taste come together here. In addition to Thai bowls with magic noodles and vitamin-rich vegetables, you can also buy the entire interior.
When it comes to food, NAUM Managing Director Mayuree's guiding principle is: uncompromisingly healthy and fresh. NAUM does not use flavor enhancers and pays particular attention to the quality of the products, most of which are sourced locally. Even the Thai herbs that give the dishes their special flavor come mainly from Bavaria.
The processed vegetables are generally only steamed in order to retain as many vitamins as possible. Also worth mentioning is the preparation of the dressings, which are all made without oil - but don't worry, it may sound new, but it tastes good.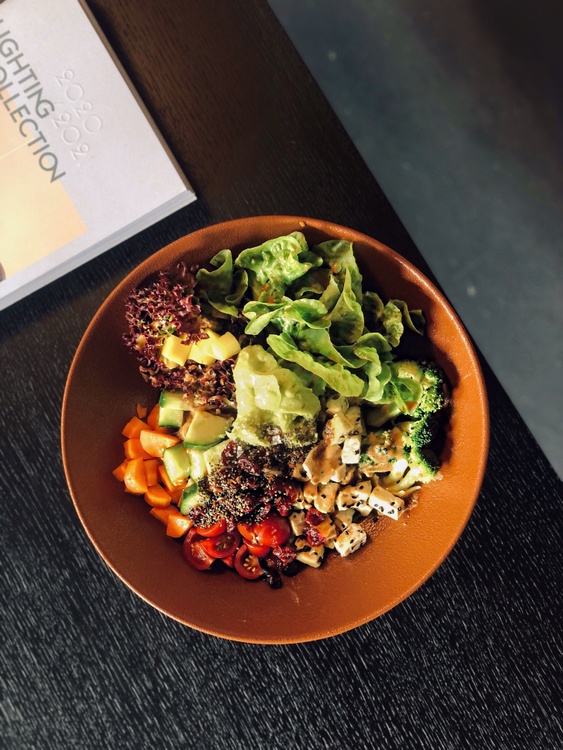 © Naum
Thai bowls & soups
The bowls are available in chicken, beef and vegan versions with lots of fresh vegetables and herbs. If you order the deluxe version, you can add toppings such as edamame, wasabi sesame, lemongrass & culantro, pea asparagus sprouts or fresh mango. We especially recommend a dollop of fresh avocado cream - so delicious! You can also choose to top your bowls with Magic Shirataki noodles.
Soups are also included. NAUM offers a special rice porridge that is mainly eaten in Asian countries. The soup takes up to four hours to prepare, because only then is the rice cooked into porridge. Look forward to a hearty version of congee rice soup with a vegetable and lemongrass consommé and fresh herbs. You can choose between vegetables, chicken, beef or tofu as a topping. Mayuree sources all its meat from Bavaria.
© Naum
muuto living showroom
It's not just the food that catches the eye during a visit, the stylish, simple furnishings are also a real feast for the eyes. The family-run bistro cooperates with muuto living and acts as a showroom. Tasteful furnishings and delicious food go well together. Muted colors and soft shapes dominate the NAUM. If you like one of the beautiful pieces, you can buy it as well as the food - even the Thai bowl you eat from.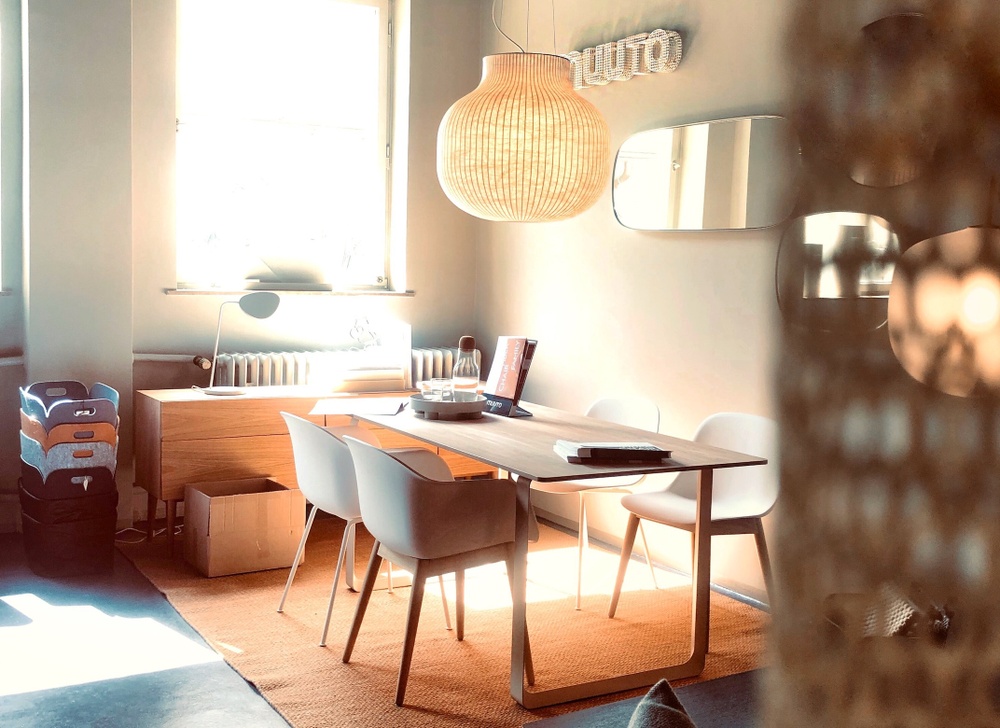 © Naum
Take-away in collaboration with Rebowl
Even if you can't eat at the beautiful tables at NAUM right now, it's still worth a visit. The bistro offers take-away during the lockdown and is happy to take orders. The restaurant is working together with Rebowl. You can purchase a Rebowl for 5 euros, which you can then exchange for a freshly washed bowl on site. The rebowls are a reusable alternative to disposable packaging and super practical - perfect for lunch in the sun, surrounded by the museums in the Kunstareal.
This content has been machine translated.