Sponsored
TimeRide - experience Berlin in a new way with virtual reality city tours
Welcome to a very special journey through time!
When history meets the future: here you not only learn how historically relevant Berlin actually is, but also have the cool experience of walking through the city with VR glasses or riding in a bus.
July, the summer in Berlin is at its best, the summer vacations seem endless. It's the perfect time to try out new things:
"TimeRide GO!" Virtual reality-supported city tours through Berlin
© TimeRide / Fall of the Wall 1989
Since October 2022, the tour operator TimeRide has been offering"TimeRide GO!" - virtual reality-supported city tours through exciting Berlin.
With mobile VR goggles, you can immerse yourself in the moving images of Berlin's history in the 20th century and compare them with today's cityscape. Take a look at the Berlin of the imperial era, experience the destruction of the Brandenburg Gate during the war or feel as if you were at Potsdamer Platz in the 1920s. Thanks to elaborately designed 360-degree reconstructions, you will witness the fascinating changes that the city has undergone.
Now new: virtual reality time travel to divided Berlin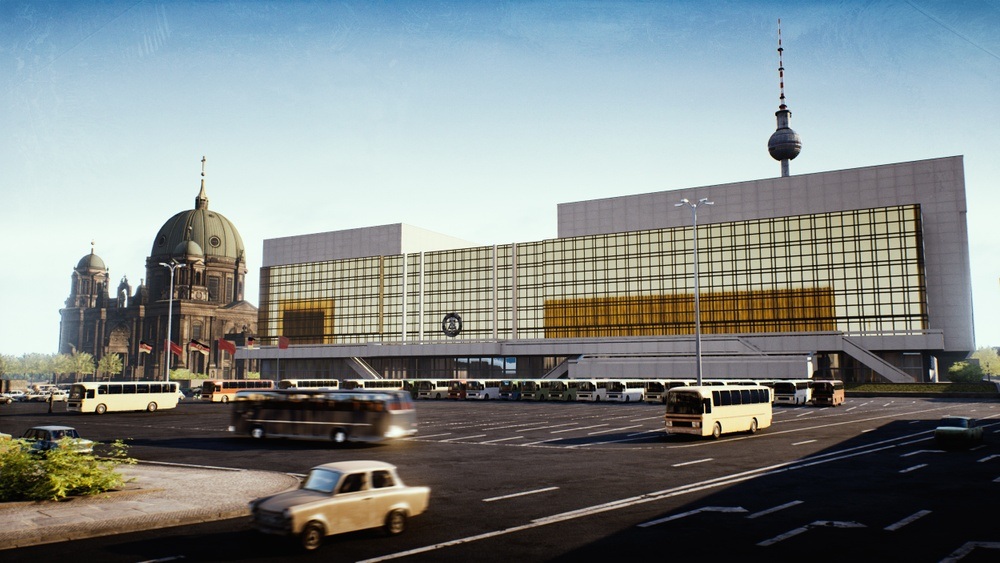 © TimeRide / Palace of the Republic
Ready for a trip back in time to the divided Berlin of the 80s?
TimeRide Berlin has the perfect tour for you: B1985! Put on your VR glasses and take a seat in the replica coach, virtually pass Checkpoint Charlie & drive past the Palast der Republik.
You can even slip into the roles of different characters, whether a rebellious border crosser from the West, a critical architect or a tiler from the GDR. As a personal contemporary witness, you will experience everyday life, demonstrations and even the actions of the Stasi.
Discover landmarks that have long since disappeared and immerse yourself in the feeling of a bygone era.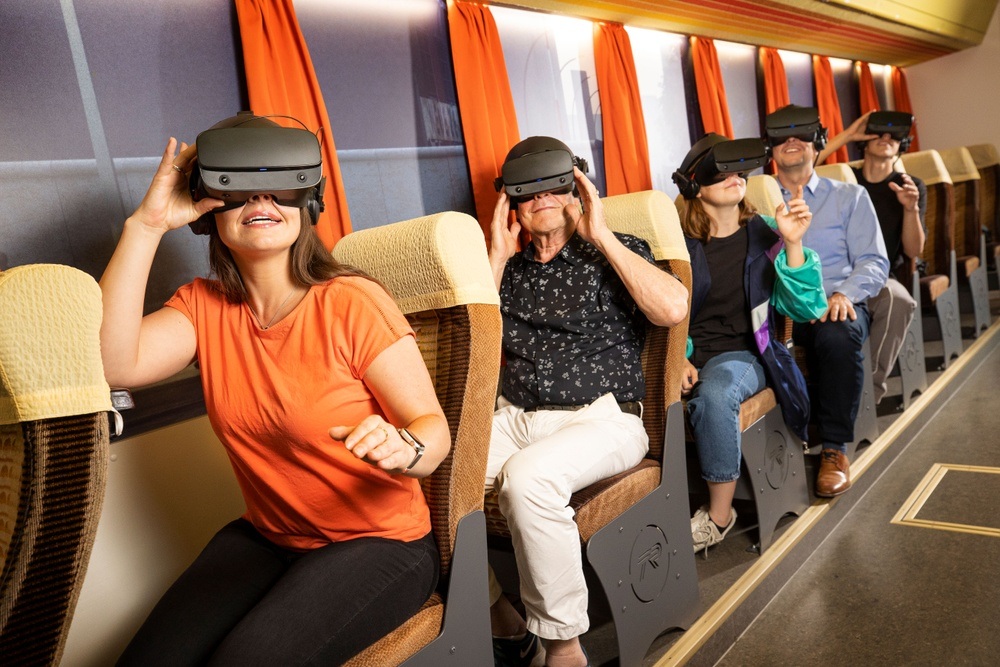 © TimeRide
TimeRide is the ultimate travel company for anyone who has ever wanted to jet back in time! With their groundbreaking virtual reality technology, they take you directly to different eras and places as if you were traveling back in time.
Over 500,000 guests agree - this is an experience to take home with you.
The personal tour guides, the time travel guides, will take you through the exhibitions and provide you with plenty of historical background.
No wonder TimeRide has already been showered with awards - they have won the German Tourism Award, the urbanana Award and even the Bavarian Founder's Award.
So, what are you waiting for? Grab your family, book a slot at TimeRide Berlin and let yourself be instructed & enchanted by history - a clear recommendation for all those who have been living in Berlin for a long time or are just visiting. Embark on an adventure!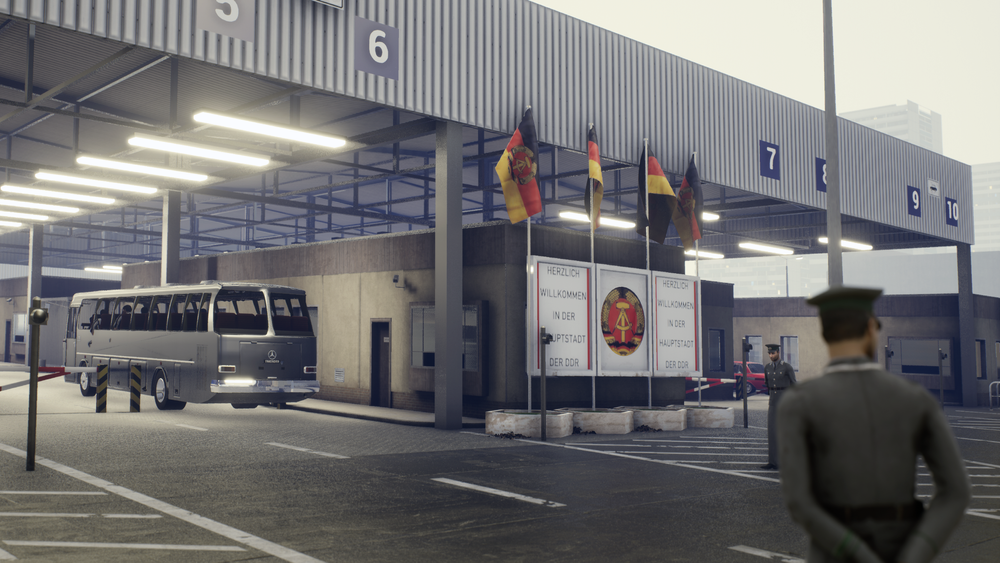 © TimeRide, Checkpoint Charlie
This content has been machine translated.