Sponsored
All in one! 1 ticket - 1 exhibition center - 4 different areas: IHM, FOOD & LIFE, "Handwerk & Design" and Garten München
One exhibition center - four different areas - one entrance fee! Sounds too good to be true? Believe us, it IS that good!
From March 8 to 12, this is a given - and we love it. There's something for every visitor: from FOOD & LIFE to "Handwerk & Design", from Garten München to the International Crafts Fair, you'll find everything.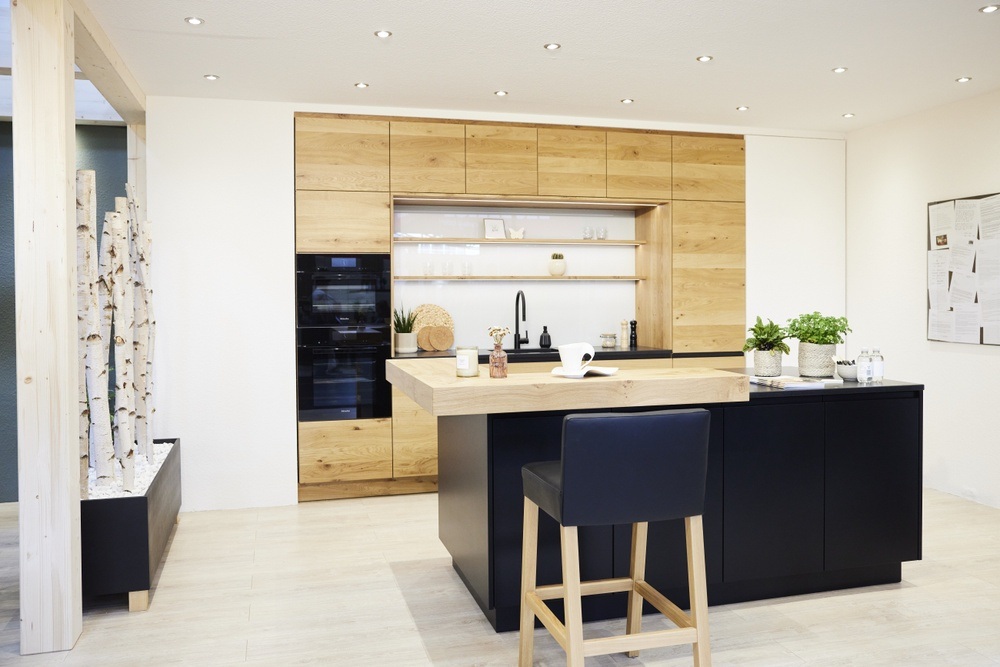 © GHM
FOOD & LIFE
Foodies take note: The FOOD & LIFE trade fair will now take place twice a year! This means: even more opportunities to get to know the innovations on the plate and send your own palate on a taste journey - we love it!
Creative minds are not only thinking about hunger today, but also about hunger in the future. Because food now has a much greater influence on us and our environment than many people might think. Whether it's protecting the climate, boosting our own health or creating new combinations for a taste explosion: In spring & fall, this is now a given. What exactly can you expect at FOOD & LIFE? We don't want to anticipate everything, but we are happy to reveal a few highlights!
If you don't always want meat, try soy sauces, misos and meat alternatives made from mushrooms! Walding Foods from Freising creates completely natural flavor bombs without artificial additives, without animal suffering and without destroying the rainforest. Speaking of meatless: the start-up Mudda Natur from Hesse proves that the superfood quinoa does not have to fly halfway across the world to Germany, but that there are also the best conditions for growing it here. The whole grain quinoa is grown without chemical pesticides or mineral fertilizers - and can also be eaten as pasta or flour. And what tastes good for the climate usually tastes best for us too.
You can also look forward to cheese, wine and cakes, cupcakes and tartlets at other stands for a sweet finish. Another highlight that brings gin and tea friends together: the Munich "First Flush Premium Dry Gin". It combines fine Silver Needle tea with Szechuan pepper, green mango, cardamom, barberries and, of course, juniper berries. Silver Needle tea is the most expensive and healthiest white tea. And what does it taste like? You'll just have to try it for yourself!
But the trade fair offers much more: namely a stage for young entrepreneurs to prove themselves in front of an audience and win the coveted Newcomer Award. 22 start-ups enter the race with their culinary works of art and vie for a photo shoot for the "Lust auf Genuss" magazine, a high-priced advertising package or an individual consultation on how to take their business to the next level.
If your mouth isn't drooling by now, we'd like to make it clear: pack your friends, don't count the calories and head off to the foodie land of milk and honey - better known as FOOD & LIFE. After all, life is too short to eat badly!


International Craft Fair
First a detour to FOOD & LIFE and then on to the International Craft Fair next door. Or vice versa. We say: it's better to settle in with a full stomach! But no matter how you do it, both fairs are always worth a visit! After all, who doesn't like to have a nice home? Whether it's your own home or a rented apartment: at IHM, you'll find the right ideas for every taste in furnishings, every available space and every craftsman's talent!
The focus this year is on building, renovation and modernization, but there is also a lot about living, kitchen culture, sustainability and lifestyle. Have you always wanted tips for modern and environmentally friendly design? A wellness area? Or discover amazing inventions that make life easier?
You can look forward to over 60 trades and sectors offering you a comprehensive overview of everything to do with the trades. The "Das HAUS" forum will also take place again, offering exciting presentations for visitors who want to buy a house, are currently building or renovating their home. The focus here is on healthy living and sustainable construction. And maybe you'll get the inspiration you need for your own project?
There will also be a look into the future at the trade fair. After all, a lot is happening in this area. And the next generation won't miss out either: YoungGeneration offers hands-on careers advice! Another highlight and a big question at the same time: Who will be Miss & Mister Crafts 2023 this year? We hope you enjoy finding out!


Can't decide what you like best? Luckily, you don't even have to decide - so grab your loved ones and check out the exhibition grounds together with these 4 highlights. Have fun!




Display
This content has been machine translated.