Sponsored
Veedelcheck: SÜLZ
What's going on in Sülz? 👀
The Veedel is located in the west of Cologne and is known for its green residential areas, the Beethovenpark, the University of Cologne and the diverse student atmosphere. Together with Sparkasse KölnBonn, we took a look around and can clearly say: there's a lot going on there!
Find out what highlights we found & how much a day in the sweet Veedel cost us!
HEILANDT Café
Every district in Cologne definitely has its own café highlights. In Sülz, this clearly includes HEILAND ✨ Here you can get coffee that not only tastes good, but is also good for the planet! Heilandt is a coffee roastery from Cologne that sources 100% of its filter coffee and espresso from direct trade with coffee farms 🙌 Perfect for you - not just locally, but also for the office and your home.
📍 Sülzburgstraße 1
💸 Two cappuccinos with oat milk cost us €7
Pottery Art Café
Coffee & art? We love 🥹 The Pottery Art Café combines a café and a ceramics workshop! Not only can you enjoy coffee, tea and waffles here, but you can also give free rein to your creativity. Choose your favorite ceramic piece from over 200 different models and paint it to your heart's content 👨‍🎨 Ready, steady, go! Also nice for special occasions such as stag parties, birthdays, company parties etc.
📍 Luxemburger Str. 271
💸 A small bowl for €16.90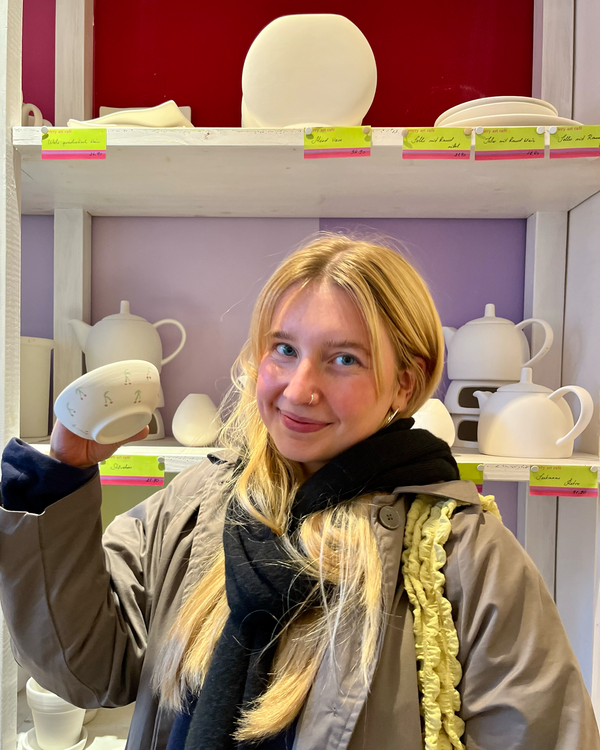 Weisshaus Cinema
We are big fans of Weisshaus Kino because it is particularly known for its program of films in the original version with German subtitles. This way, the emotions & vibes of the actors come across much better & you can also brush up on your foreign language skills at the same time. 🍿🤓 FUN FACT: Weisshaus Kino has been awarded the Film Program Prize by the Federal Commissioner for Culture and the Media every year since 2010. Nice!
📍 Luxemburger Str. 253
DOWN TO EARTH NOODLES
The dishes from Down to Earth Noodles = 100% food porn 🤤 A special mix of traditional Tibetan comfort food with a touch of Chinese cuisine awaits you here. While Emy indulged in the vegan version of the momos, the steamed dumplings, Lisa was served the vegan version of the homemade noodles. The two of them then shared the kimichi as a side dish. No joke, it really was a feast for the stomach and soul!
📍 Berrenrather Str. 175
💸 €31.30 for two dishes with a starter & 2 drinks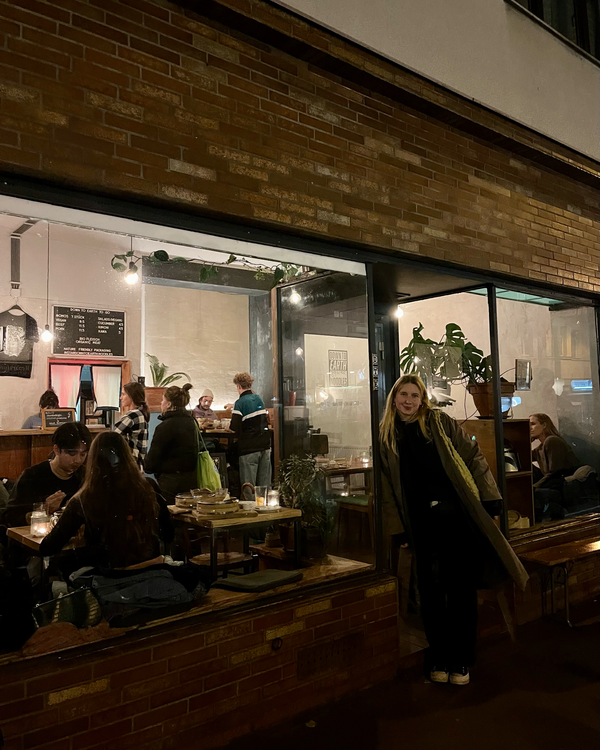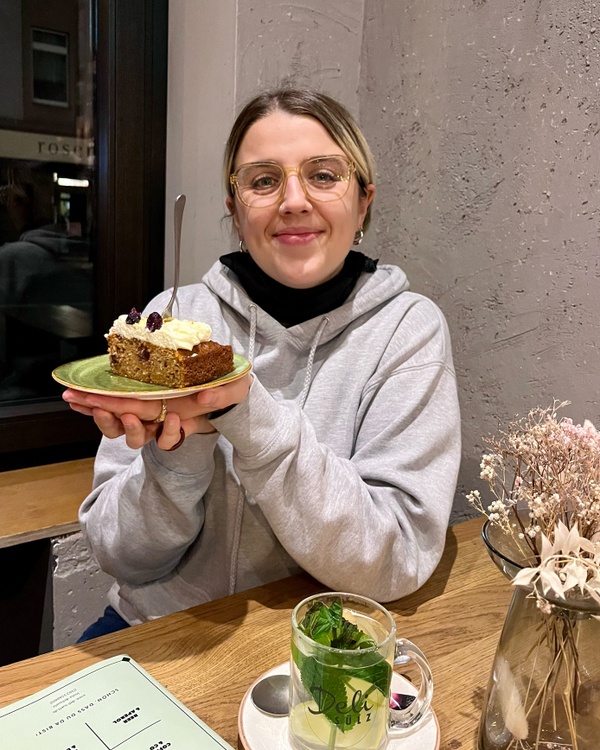 Deli Sülz
What isn't there at Deli Sülz? Start in the morning with a (late riser) breakfast, come by for lunch and dinner, or treat yourself to homemade baked goods for in-between meals! But the Deli can do even more: every Monday you'll find a new pop-up store 😎 Whether it's flea market evenings in summer with a fresh aperitif or mulled wine in winter - the team always has cool events coming up that we'd love to be part of! You can find the next Pop-Up Mondays here.
📍 Berrenrather Str. 221
💸 We paid €13 for two hot drinks and a delicious piece of cake
We paid a total of €68.20 for two people. Not only did we get creative, we also had a meal and treated ourselves to some delicious drinks. A clear Veedel recommendation from us!

Which place should we visit next together with Sparkasse KölnBonn? 💌 Comment under our reel!
This content has been machine translated.