Fancy some vegan sushi? Then we can recommend Kansha in Schwabing. Located directly on Occamstraße and therefore not far from Münchner Freiheit, the restaurant is by no means an insider tip. But what it offers will make you feel like you've gone further than "just" Schwabing. Because what you get on your plate here is almost art. For the eye and for the stomach!
Status: 19.03.2021
Occamstraße in the middle of Schwabing: in good weather, you can make yourself comfortable at one of the small wooden tables under the awning and watch the hustle and bustle of passers-by. Or you can find a seat inside and marvel at the detailed yet minimalist interior of Kansha. Nothing here is too much and exactly in its place. But that doesn't mean you have to dress up for a visit. Kansha is a rather casual place. And the owners Catharina Michalke and Bettina von Massenbach - together with their friendly and competent staff - ensure the right feel-good atmosphere.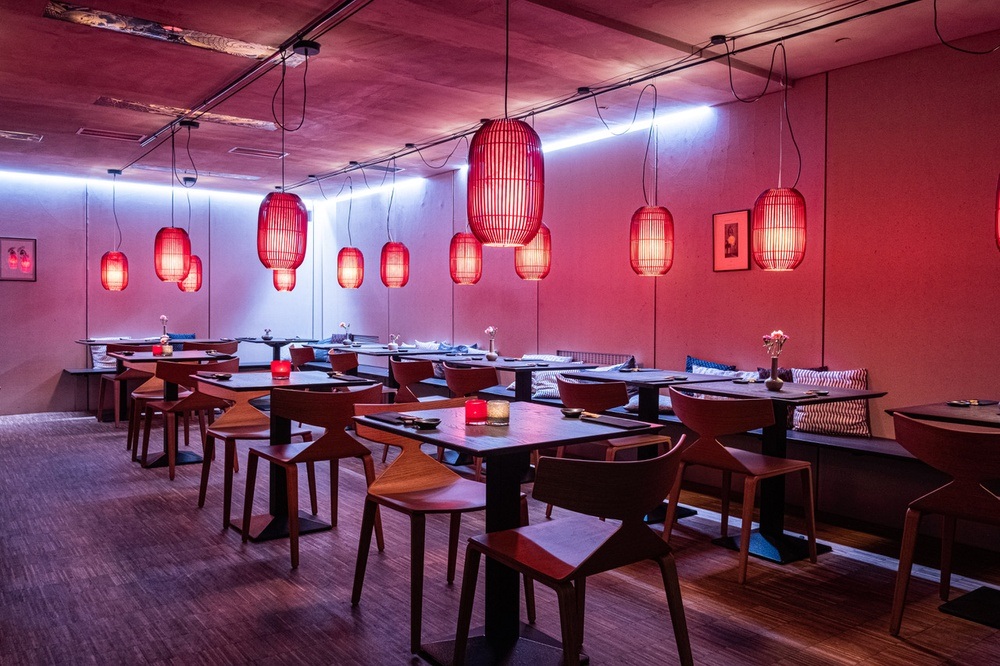 © Kansha
But it's not just the interior that looks good -- note the washbasin in the toilets, even the Mother of Dragons would be delighted -- but also the food. Because, as already mentioned, you eat with your eyes at Kansha. Everything is thoughtfully arranged. And everything is vegan. If you suspect raw fish on the nigiri, it turns out with the first bite that it's a cleverly arranged and peeled tomato. And if you think you've got tuna on your plate, you'll be surprised to discover that it's watermelon nigiri.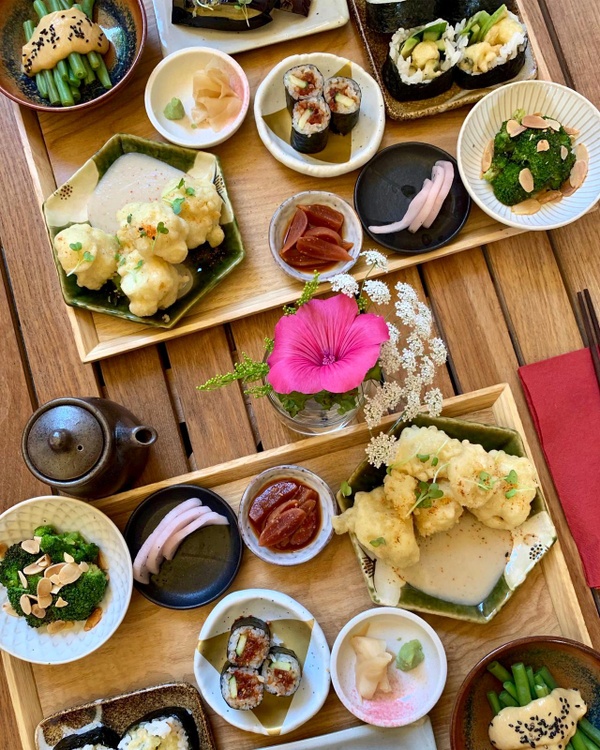 © Tatjana Brauner
The portions at Kansha are manageable, but also a real treat. This is also reflected in the selection of drinks. From different types of sake and numerous wines to delicious non-alcoholic alternatives (our recommendation: Kansha spritzer with matcha and ginger), everything can be found on the menu here. As the only vegan Japanese restaurant in Munich so far, our first verdict on this restaurant is: everything done right.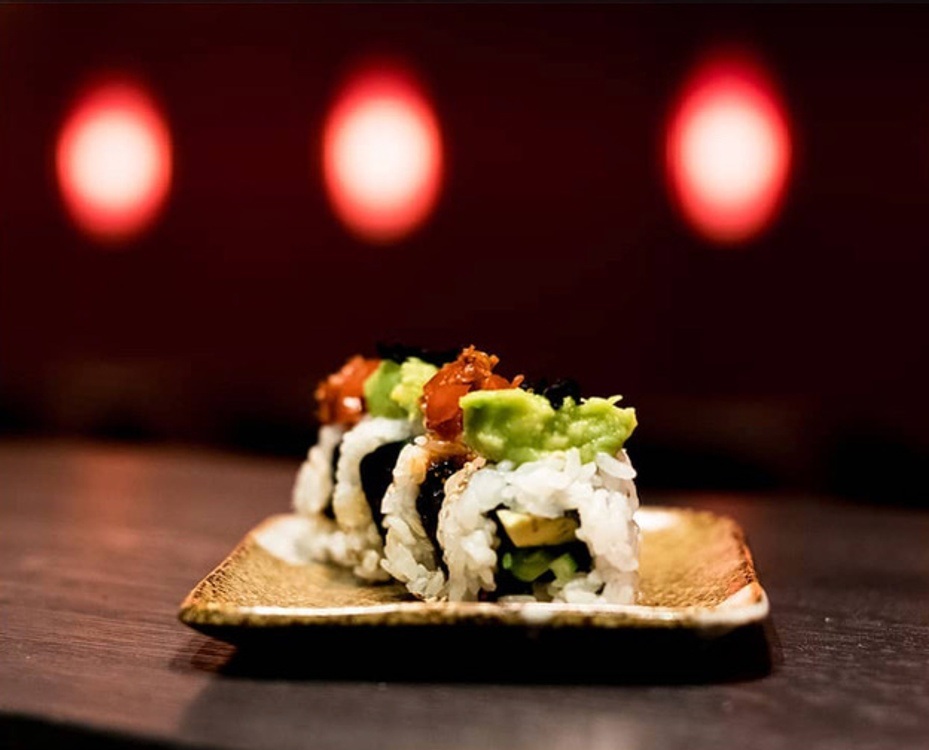 © Kansha
So if you fancy immersing yourself in the Buddhist and vegan temple cuisine of Japan, Kansha is the place for you. Sayonara!
This content has been machine translated.