No interim use! The two magic words that every Munich resident wants to hear. Something new, something artistic, something great is being created in the Westend -- no, not in Berlin, but here! Miracles are still happening in Munich. We present to you the KUNST BLOCK BALVE -- a glimmer of hope for Munich's creative scene that won't disappear anytime soon.
Don't be put off by the somewhat dodgy area by the railroad track. Once you've found the way, it's really easy. Don't be shy, because a visit to Munich's newest art and culture platform is well worth it.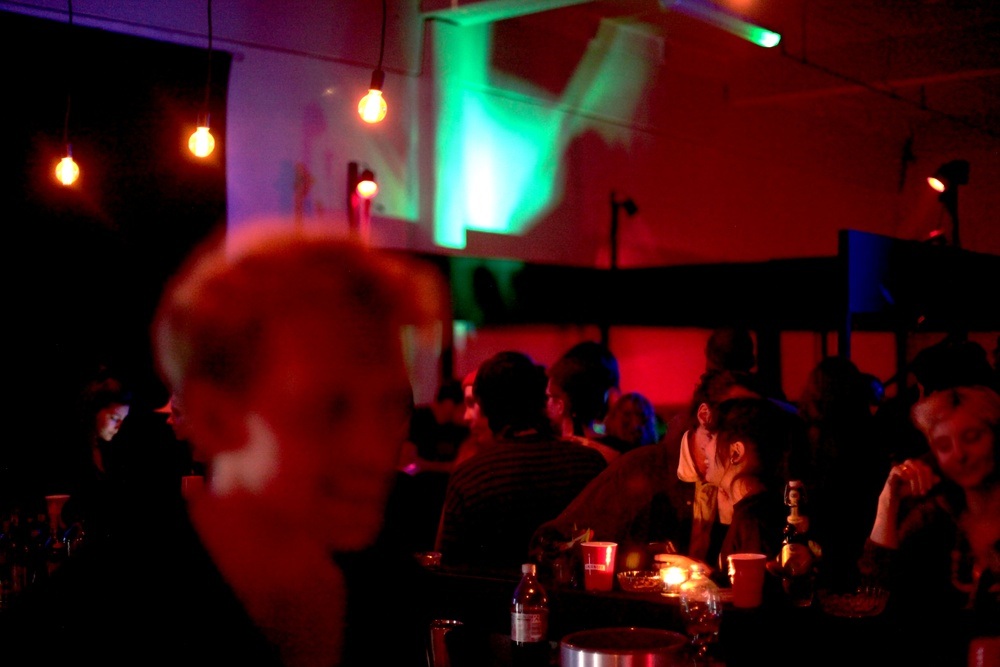 © Maximilian Geuter
2019 got off to a good start for the KUNST BLOCK BALVE, with a New Year's Eve party to celebrate the official opening of the former warehouse. Since spring 2017, walls have been erected, sanitary facilities built and rooms designed on the 1500 m² site. The result is a meeting place for young and old, where art enthusiasts, music lovers and theater fans can come together.
The largest room is reserved for art. Exhibitions with local and international artists already take place here regularly. This is a platform for young Munich artists in particular to exhibit their work and present themselves to the art scene. Numerous academy students can be found here -- on the wall and in the audience. Anyone who looks at art must also be able to discuss it afterwards. KUNST BLOCK BALVE attaches great importance to this. That is why there is a concert, bar and dance area with a large stage right next to the exhibition space. Here you can discuss what you have seen over a beer or round off the evening of a vernissage with a variety of live music.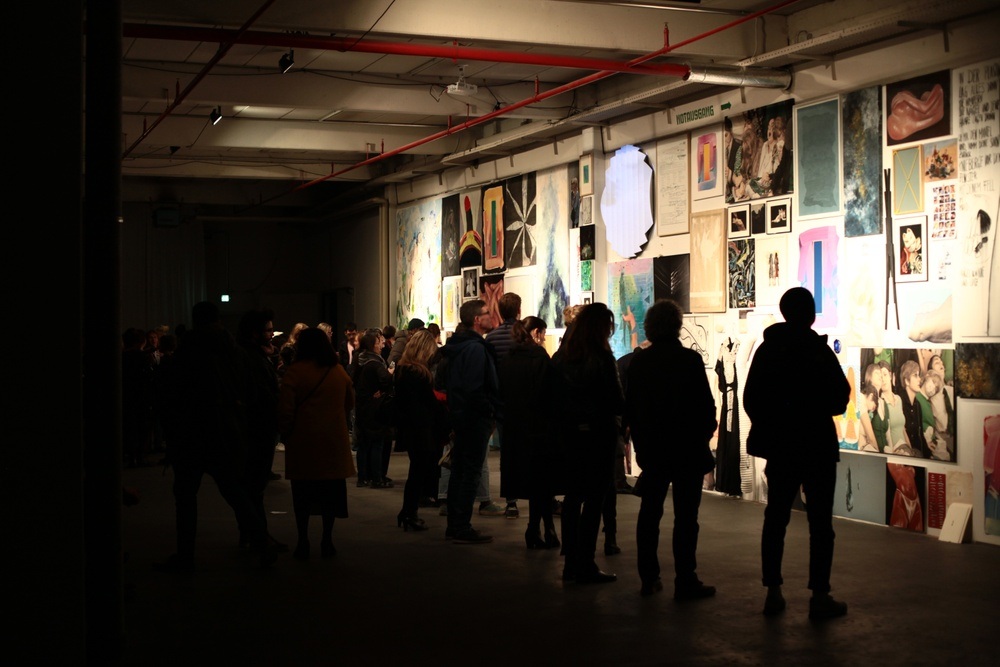 © Maximilian Geuter
In addition to exhibitions and concerts, the cultural platform is also used for theater performances and flea markets. Children's and adult workshops are also planned in the studio. The spacious rooms can be used flexibly and offer a wide variety of events. We are excited to see what we can experience here in the future.
The project was launched by the Munich artist Frank Balve, whose surname is already hidden in the title. He wants to create a meeting place for the young cultural scene in Munich and take targeted action against gentrification in Munich so that there will still be room for artists like him in a few years' time. We are delighted that the artist had this intention, because the KUNST BLOCK BALVE is a new and urgently needed space where Munich's art and culture scene will meet even more often in the future. Anyone interested in the events can subscribe to the building's newsletter to find out about all upcoming events. And it's not an interim use, yay!
This content has been machine translated.