Israeli street food at Fizzy Bubele
A year ago, Fizzy Bubele still served ice cream cookie sandwiches and frozen yoghurt. For the relaunch of the interim Elisabeth Market last summer, owners Ben and Daniel Fischer switched to street food. The result is an authentic Israeli snack bar that is now enjoyed by more than just the immediate neighborhood.
From ice cream to Israeli street food. Of course, this about-turn requires a little explanation. On the one hand, it has to do with a deep-seated dream of Ben and Daniel, and on the other hand with the luck of having a professional chef as a good friend. If you then remember that ice cream (with a few exceptions) is only eaten in summer, the switch to Israeli street food definitely makes sense. Together with professional chef Daniel Pietsch, Ben and Daniel embarked on a mission to bring Israeli food to Munich. The long queues in front of Fizzy Bubele, which visitors have become accustomed to, show that this has worked really well. It's worth queuing!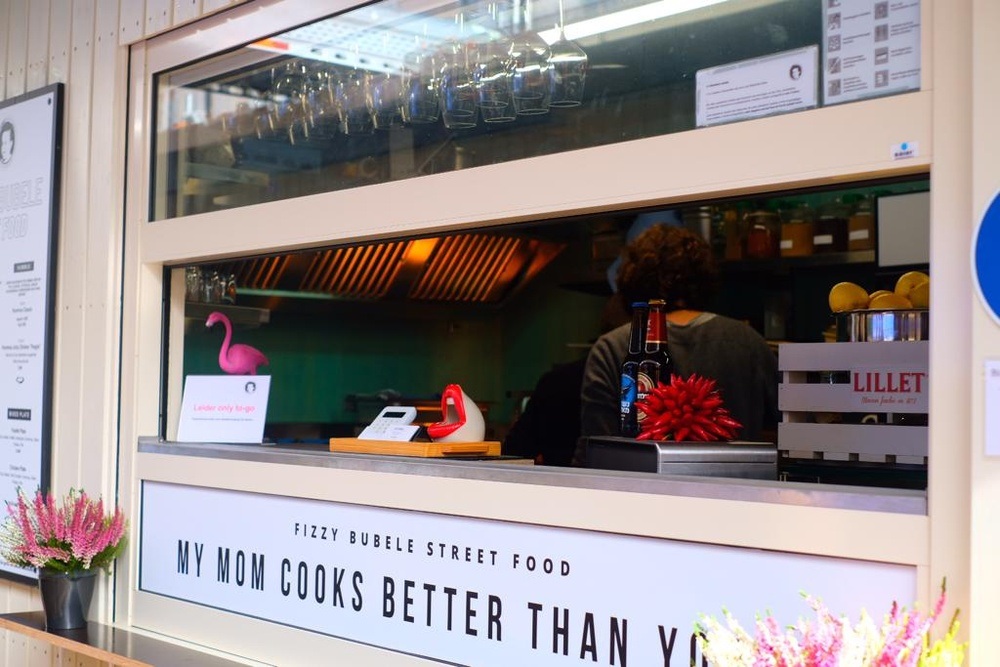 © Cem Romey
Pita, hummus and halloumi fries
On site, you can choose between three different filled pitas: vegan, vegetarian or with fried chicken. If you would like more salad, vegetables and hummus, you should opt for a mixed plate. The Balagan Plate is the right choice for those who are generally unable to make a decision. It has absolutely everything on it - including halloumi. As a tasty side dish (or for smaller appetites), there are halloumi fries with pomegranate seeds, mint, yogurt-mint sauce and chilli flakes.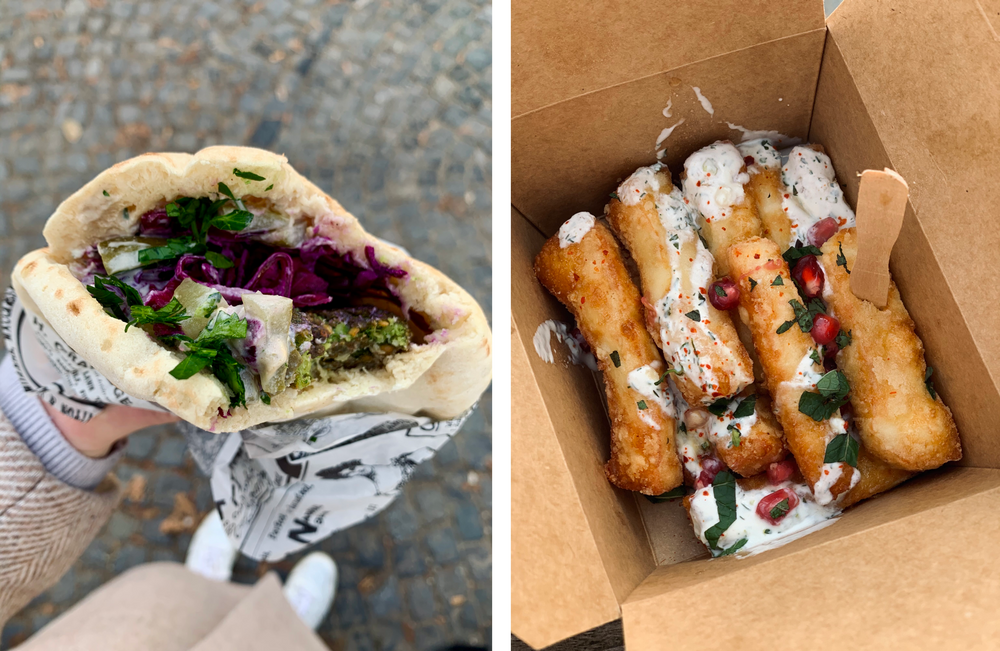 © Anouschka Hoffmann
Finally, a tip from a regular visitor aka author Anouschka: the Fizzy Bubele team is always working on new snack creations. For example, there was a lemon pesto that you could spice up your pita with if you wanted. Of course, you only find out about this if you queue up. So it's worth becoming a regular.
This content has been machine translated.