Good coffee & lunch: Krüner Kiosk
A small green kiosk - now located outside in Sendling. From early in the morning until late at night, you can buy regional and seasonal products. And good coffee. Owner and restaurateur Tobias Bauer has been fine-tuning its preparation for ten years now.
You're thinking: there's been a kiosk on Krüner Platz for a long time, right? That's right, since the 60s to be precise. The kiosk has been around for quite a few years, which was hard to tell inside and out. So it's a good thing that Tobias recognized its potential and decided to take a new path after several years as an event caterer.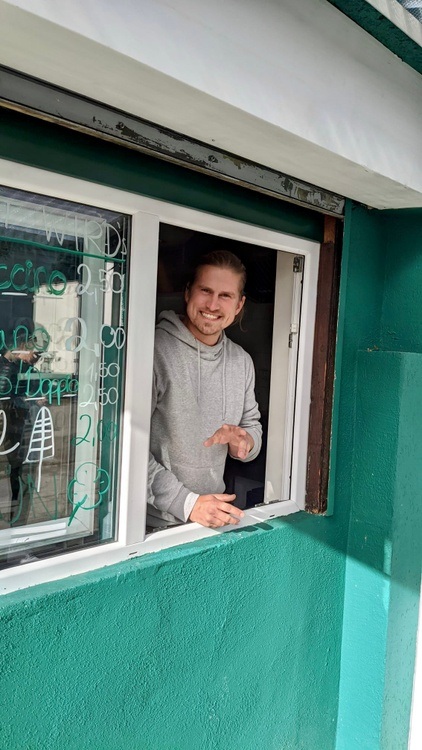 He spent a whole three months on the renovation until he had the full kitchen and restaurant license in his pocket. The result, painted green all over, is more than impressive. And as far as the name is concerned, Tobias simply took his cue from the name of the place. So from September 20, 2021, the Krüner Kiosk will welcome you not far from Westpark.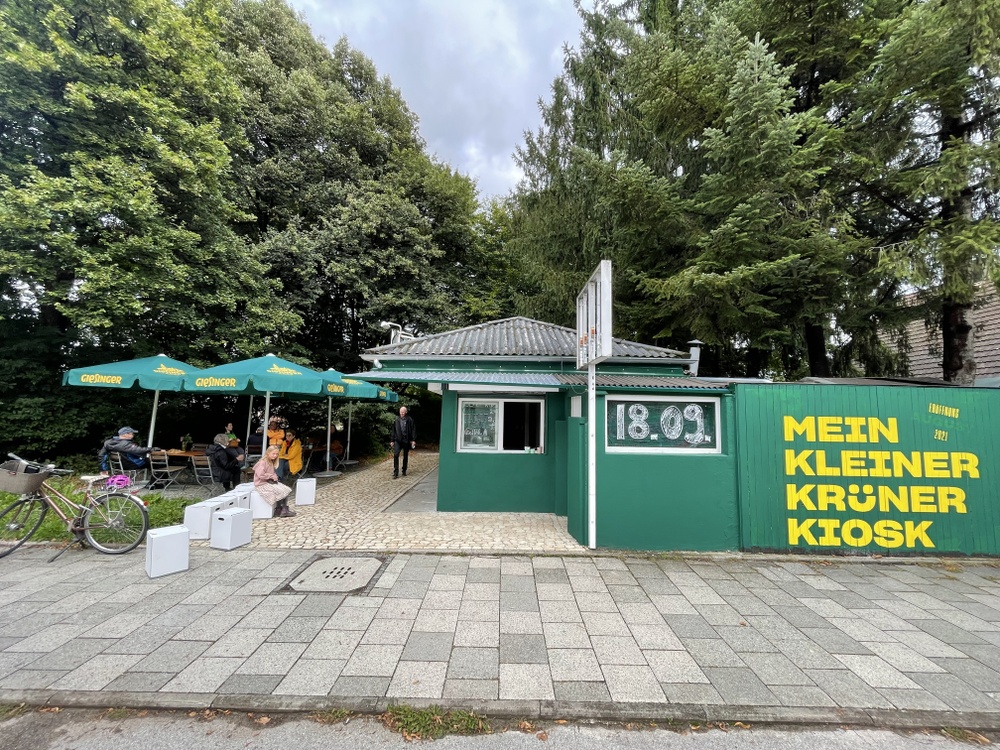 What's available at the Krüner Kiosk
Let's start in the morning: you have the choice between all kinds of coffee specialties, freshly squeezed juices and breakfast options - especially to take away, all in Recup/Rebowl. At lunchtime, food is cooked in the kiosk on weekdays, and there should always be at least one vegetarian or even vegan alternative. In the afternoon, the menu continues with coffee, Steckerl ice cream from Jetzendorf and waffles on a stick, and in the evening for an aperitif with snacks to nibble on, a cool Giesinger or one of the five wines by the glass. Tobias has selected these together with a good friend who is a sommelier.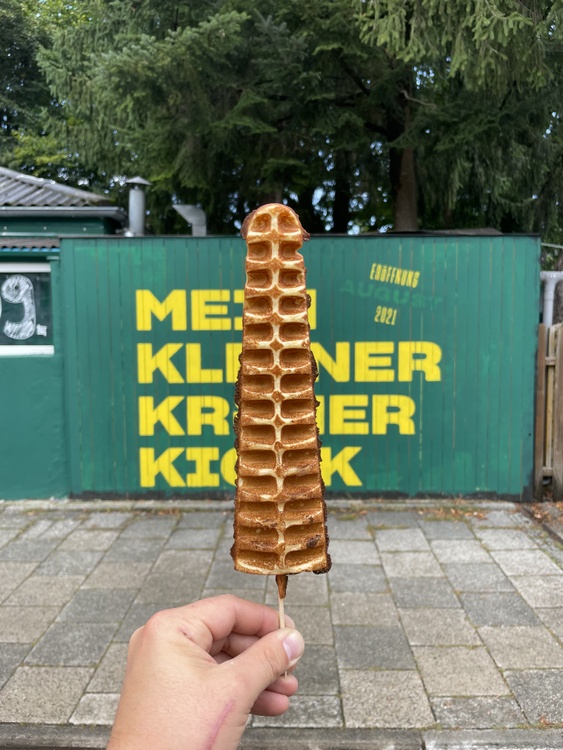 Specialty: Coffee
As mentioned at the beginning, Tobias recommends a cup of coffee when you visit. The green coffee used comes from a roasting plant in Kucha near Nuremberg and is certified organic. The milk comes from the Munich area and oat milk is always available as an alternative at no extra charge. Both are excellent for creating a creamy froth and Tobias has beautiful patterns anyway.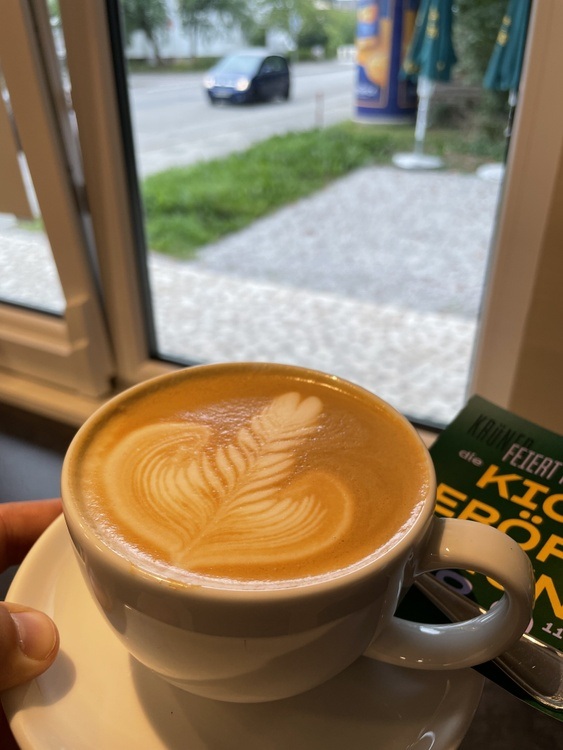 In our opinion, Munich can't get enough of kiosks and this one definitely makes our top kiosk list.
This content has been machine translated.