Colorful bowls, gin & family flair: The Lotti Bar
Haidhausen has a reputation for being Munich's family district. The concept of the Lotti Bar fits here about as well as Boazn fits Obergiesing. Because behind the charming bar in Haidhausen is a daughter-father business, more precisely that of Lotta and Sebastian Neudecker.
Lotta and Sebastian had wanted to open a restaurant together for a long time. While Lotta went to Barcelona to train as a chef, Sebastian worked as an architect and kept a watchful eye on the Munich real estate market. After all, the right premises were still missing for their shared dream. The two finally found them not far from their own home in Haidhausen - at Pariser Straße 40. In July 2021, it was time to say welcome to the Lotti Bar.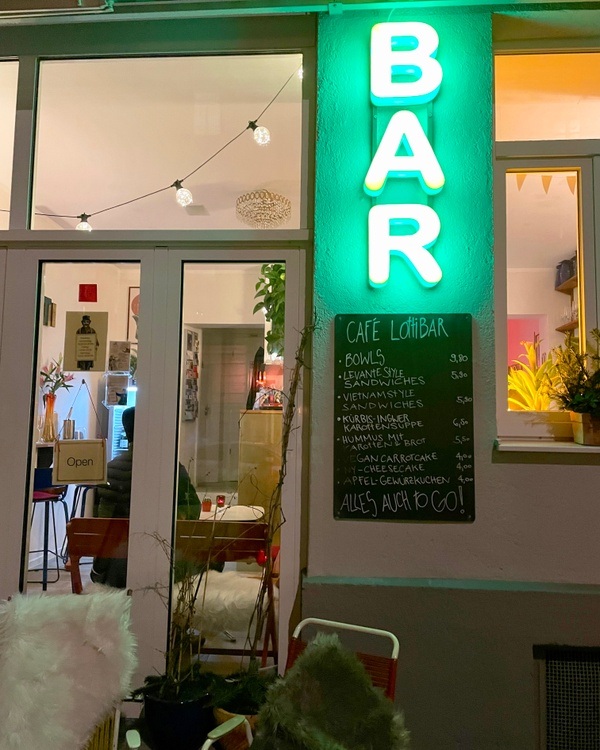 © Annika Wagner
Café with lunch menu during the day, bar with generous gin selection in the evening
You can start the day at Lotti's from Tuesday to Saturday at 12:00 noon. Then you can look forward to hot dishes, cakes and coffee. The large selection of colorful bowls such as the Tofu Bowl, the Pulled Chicken Bowl or the vegan Meatballs Bowl are particularly popular. If you prefer to get creative yourself, you can put together your own bowl with all kinds of ingredients to choose from.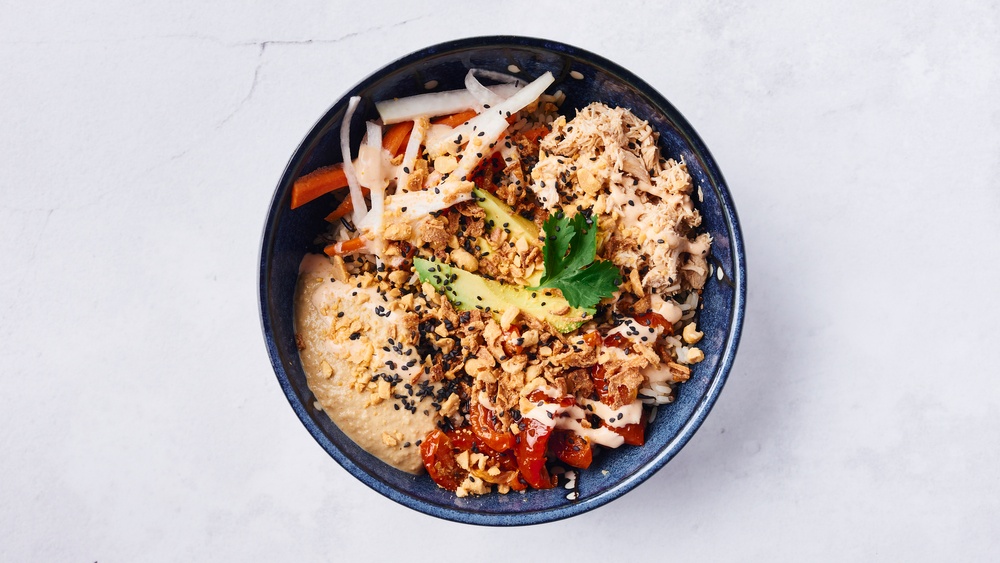 © Lotti Bar
Also on the lunch menu: sandwiches in Vietnam or Levante style. The former are filled with carrots, kohlrabi, chili, coriander, spring onions and a choice of chicken, tofu or vegan meatballs. The Levante style sandwich is also very tempting with chicken, red cabbage, rocket and yogurt-lime sauce.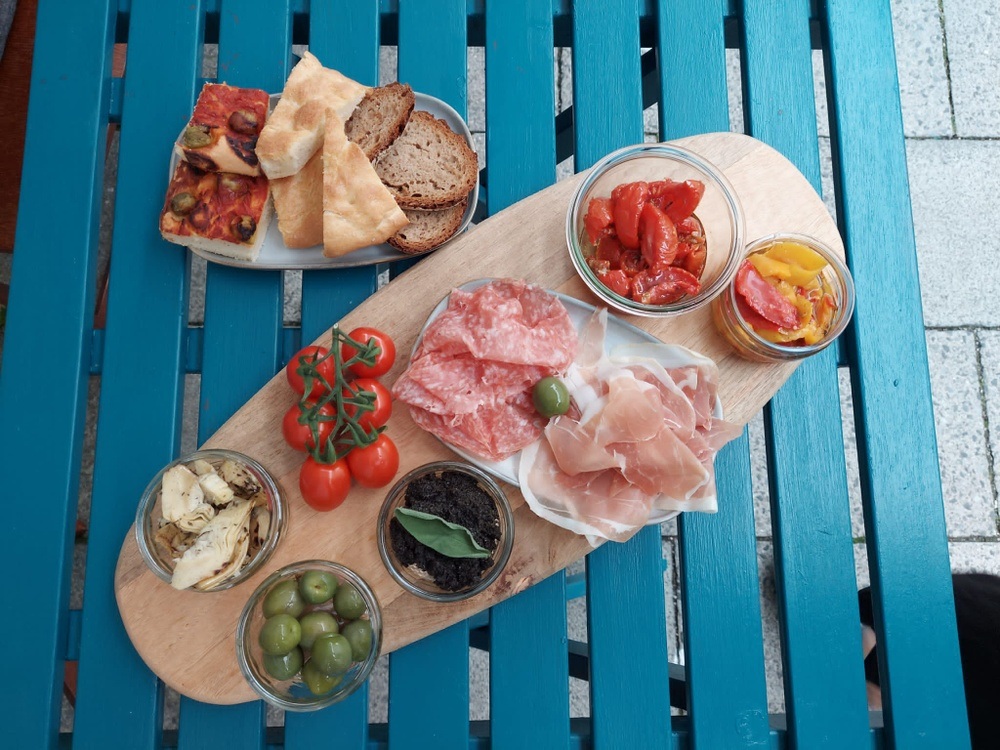 © Lotti Bar
You can get hot food until 3 p.m., then (and before) there are delicious cakes such as New York cheesecake or carrot cake.
If you're planning a visit to the Lotti Bar in the evening and your stomach is still rumbling a little, you don't have to go hungry either. In addition to all kinds of aperitifs, wines, beers and popular long drinks, there are also antipasti platters, soups, snacks and olives. Everything you need to enjoy a few drinks. At Lotti, they are also perfectly mixed and you can look forward to a wide selection, especially when it comes to gin.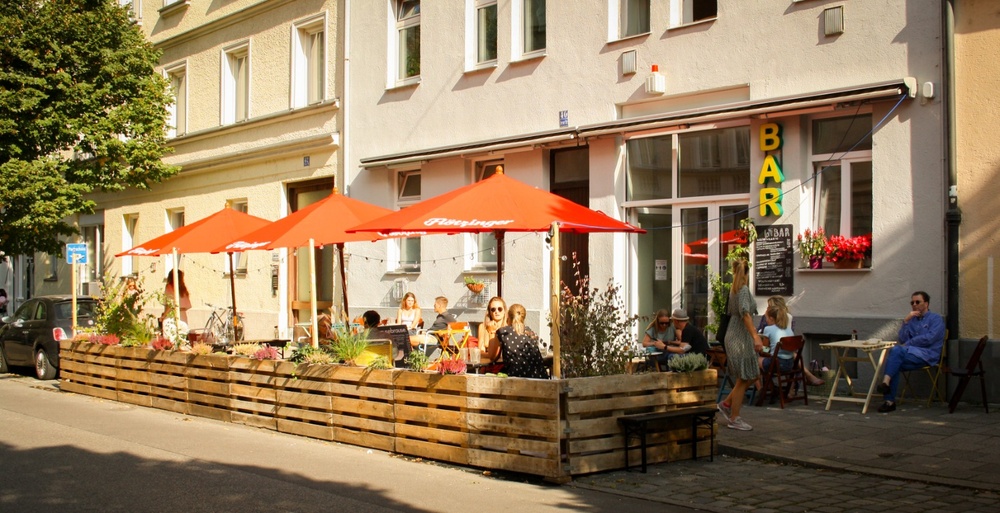 © Lotti Bar
As inviting as the interior of the Lotti Bar is, we are already looking forward to a visit to the large bar terrace in summer. It has been so lovingly decorated with all kinds of cozy chairs, plants, flowers and pretty umbrellas that we can hardly wait to watch the hustle and bustle of Pariser Straße from there with a wine spritzer and olives. As a visitor, you quickly become infected by the Neudecker family atmosphere - and Munich could do with a bit more of that.
This content has been machine translated.