Something good on the hand at Royal Healthy Slices
It tastes best at mom's - if you would always agree with this statement and also happen to like Georgian-Greek cuisine, then the Royal Healthy Slices window store is the place for you. Mama Maria and son Herakles do the cooking here.
A small window, a striped awning above it and lots of blackboards around it with all kinds of advertised delicacies - that's how you can describe this charming little snack bar on Hohenzollernplatz. Visually, of course. Because when it comes to the concept of enjoyment and the warmth, you have to go a little further.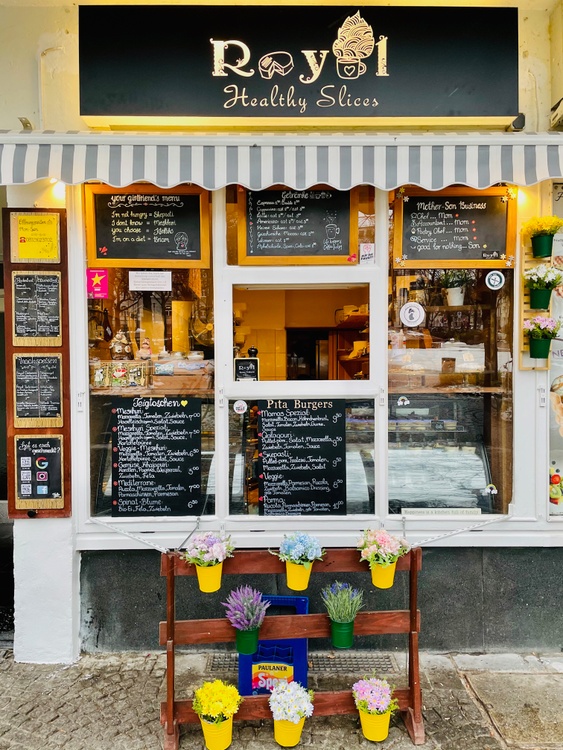 Royal Healthy Slices is a family business run by Maria (mother) and Herakles (son). While Maria works in the kitchen at the back of the snack bar, Herakles can be found at the window. He makes sure that everyone feels like a regular after a short time. Because apart from fresh food, the constant exchange with the customers is particularly important to both of them. Whether you like meat, are vegetarian or vegan, you're sure to find something to suit your appetite. And Herakles is also a master at making recommendations.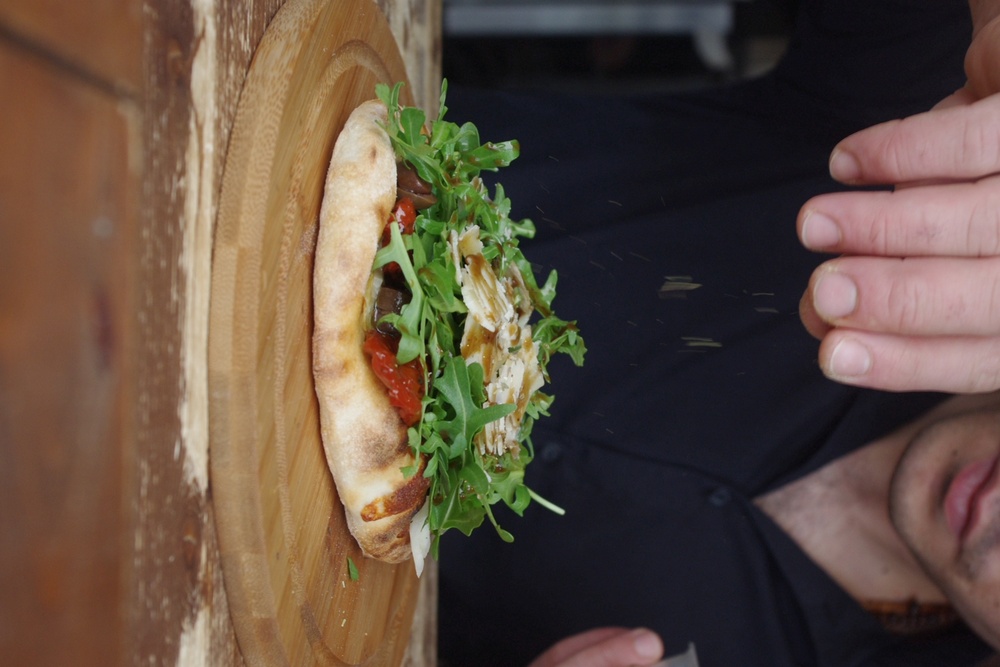 On the menu you will find dough specialties influenced by Georgian and Greek cuisine. These include various pita burgers and all kinds of dumpling creations. You may be confused by names like "Khajapuri", but don't let that put you off.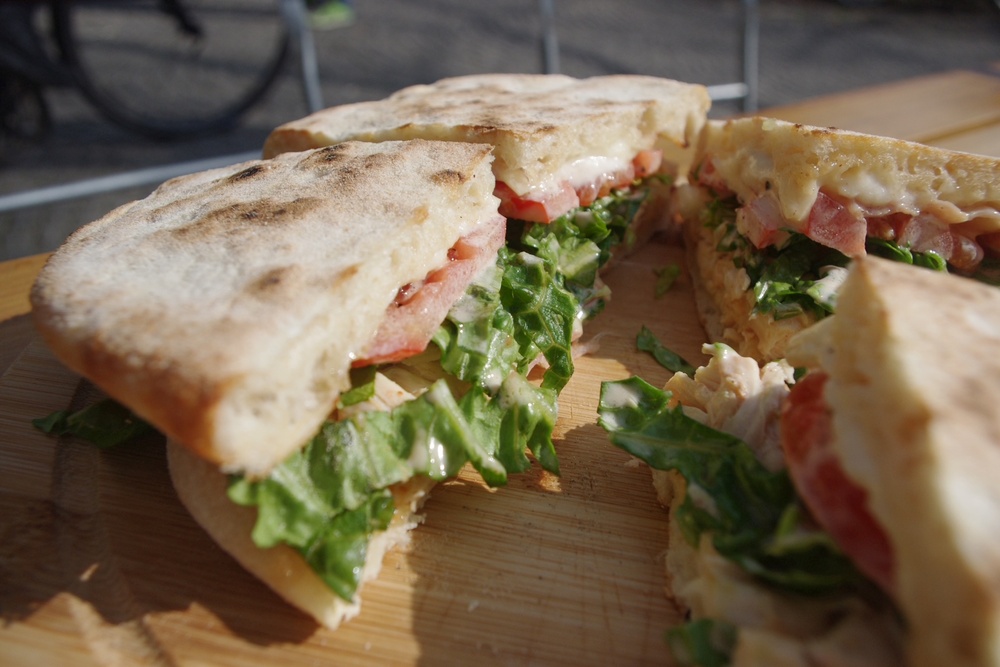 Herakles recommended "Mekshuri" to us. This is a round dumpling made from Georgian spices, marinated minced meat and mozzarella and baked in the oven. After baking, the dumpling is served with romaine lettuce, onions, tomatoes and sauce. You've probably never had the pleasure of such a cheesy, juicy pastry before. Mekshuri also offers a veggie version with mashed potatoes instead of minced meat.
But it's not just hearty food you can take away at Royal Healthy Slices, there are also great desserts waiting for you: (vegan) cakes such as apple pie or cheesecake, profiteroles (cream puffs) and - not to forget - Greek mocha. Whenever you feel like going to Hohenzollernplatz, there's something to satisfy your hunger. And who knows, maybe you too will soon be one of Heracles and Maria's regulars.

This content has been machine translated.