Sundowning at an altitude of 1,722 meters - it's pretty easy to do on the Wallberg on Lake Tegernsee. What you need: a car, sturdy hiking boots, picnic equipment, a change of clothes and a little fitness and sure-footedness.
The Wallberg is located in the district of Kreuth directly on Lake Tegernsee. A 360-degree view of the Bavarian Alps and, of course, Lake Tegernsee awaits you at the summit. But let's start at the bottom: if you want to go up the Wallberg to "watch the sunset", we recommend that you start at least four to five hours before dusk. A car is almost essential, as the starting point is difficult to reach by public transport.
Start at the Wallbergmoosalm - you can reach it via a toll road (fee 4 euros), the parking lot at the top is included in the price. Once there, follow the signs in the direction of the Wallberghaus (approx. 1 hour). At the beginning, the path leads you a little steeper through the forest - but don't be alarmed, after a few minutes it becomes a little flatter again and you come to a forest road. Once you reach the Wallberghaus, the ascent to the summit begins.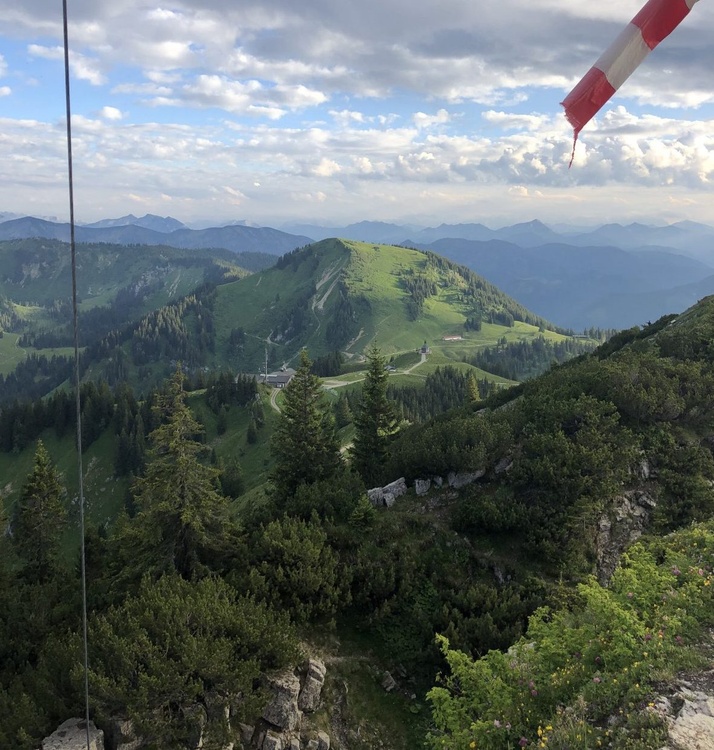 This is where the blue hike (easy) turns into a red tour (moderately difficult). The last few meters (approx. 45 minutes) require a little more surefootedness and fitness, but it's worth persevering.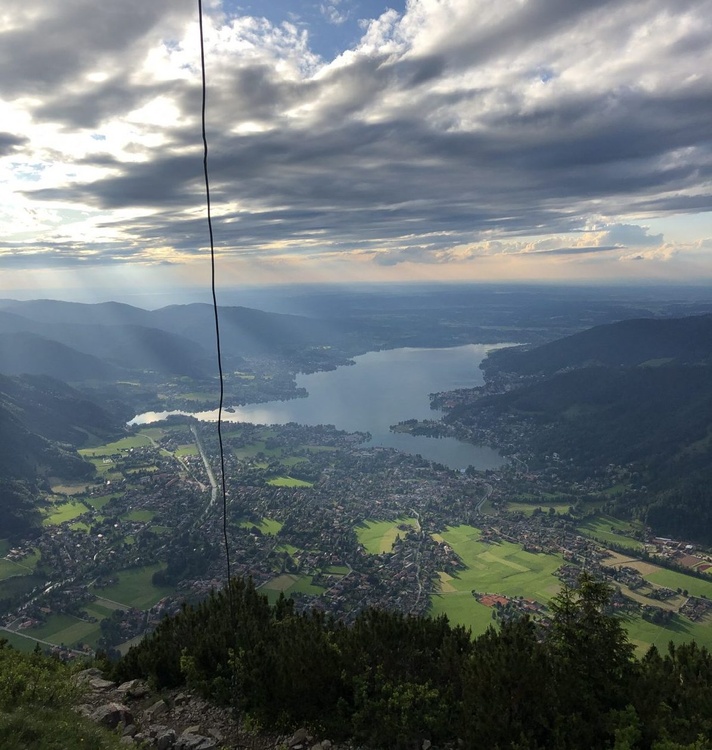 Once you reach the summit cross, you can expect a wonderful view of Lake Tegernsee and the Alps as well as - hopefully - an unforgettable sunset. Then quickly spread out the snacks you brought with you for a picnic and enjoy.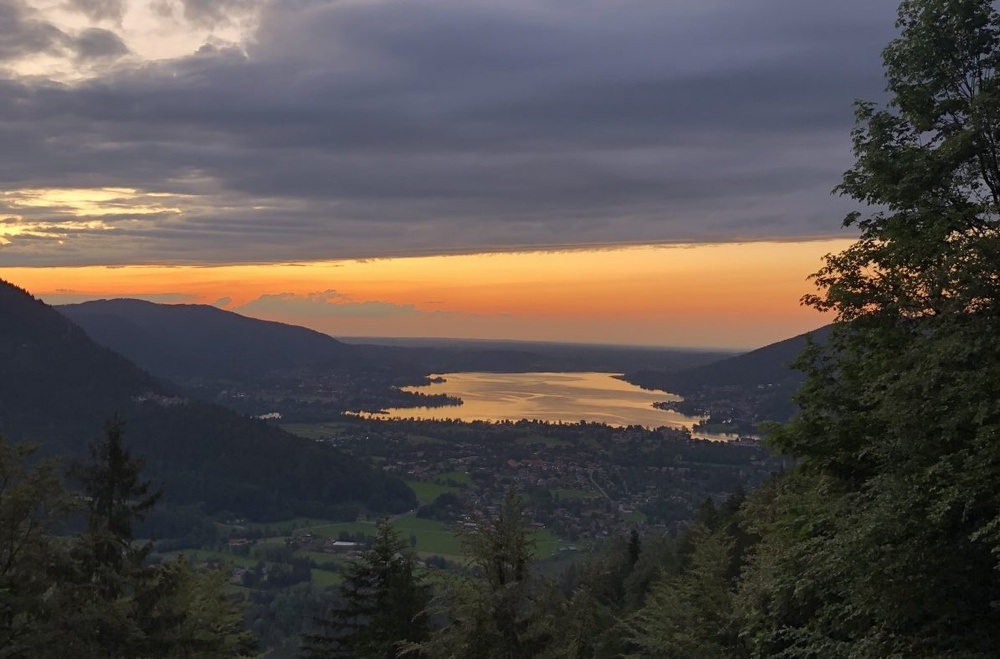 Despite all the beauty, always keep an eye on your watch to make sure you get back on time. It will take you about 1.5 hours to get back to the parking lot at the Wallbergmoosalm. Experienced hikers can of course walk the trail with headlamps. For everyone else, we recommend setting off again in good time.
In total, it is 600 meters in altitude from the Wallbergmoosalm to the summit. You also have the option of setting off from the valley, in which case you will need around 2.5 hours to climb the 900 meters in altitude and a good 2 hours to return.
If you still have some time after sunset, you can sit down at Lake Tegernsee for the last bit of red in the sky. Happy sundownering!
This content has been machine translated.