The neighborhood Italian restaurant in Giesing: Osteria Alpenhof
The pub in Giesing has been around since 1901. Since the 1980s, it has been serving classic Italian cuisine, especially pizza and pasta dishes. Whether for a quick bite at lunchtime or an extended evening with several glasses of wine - you can't go wrong with a visit to the Alpenhof.
The story goes something like this: In 2010, trained chef Jörn Fröchling moved to Obergiesing after stints in Rome, the Bayerischer Hof and the Käfer to take over the Osteria Alpenhof. And with it a time-honored establishment. The Alpenhof was opened as an inn back in 1901. In the 1980s, it became a pizzeria and 30 years later, Jörn came along and fulfilled his dream of a "neighborhood Italian restaurant" with the premises.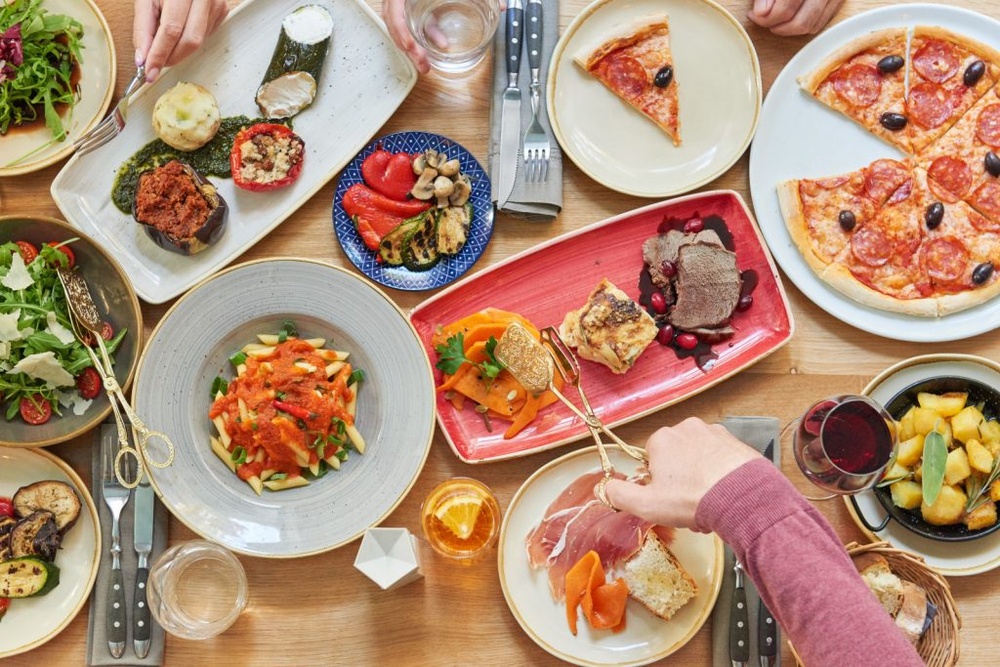 What you get here is a mixture of creative cuisine with an Italian base. This combination has made Osteria Alpenhof one of our favorite Italian restaurants. If you ask chef Jörn what he particularly recommends on the menu, it's always the "Rimini Speciale" (to match the large Rimini picture on the wall) with linguine relazioni with salsiccia, lemon, white wine and parmesan for 11.90 euros. Don't worry, vegetarians are also well catered for at the Alpenhof. There is penne al pesto (10.90 euros), spaghetti arrabiata (8.90 euros), pizza parmigiana (10.70 euros) or pizza giardino (rocket, fresh goat's cheese, cherry tomatoes, pine nuts -- 12.80 euros). Vegans, for example, can look forward to a pizza with cashew butter, grilled peppers, zucchinis and eggplants (12.70 euros). Traditional secondi piatti such as meat and fresh fish are of course also on the menu. In addition to the lunch and standard menu, there is always a monthly menu with seasonal dishes. If you are interested, you can view these here before your visit.
Finally, a tip for all those who find it hard to decide and like to share: At the Alpenhof, you can ask for the so-called Golden Tongs. You order according to your mood, place everything in the middle of the table and the great sharing with friends or family can begin - with these golden tongs. Just as it should be for a good neighborhood Italian.
We always recommend making a reservation at the Osteria Alpenhof, as you rarely get a spontaneous seat here.
This content has been machine translated.