Vegan fast food, pink walls and a punk attitude: Vegan Junkhouse Club
Do you like vegan food, but don't disdain a hearty pizza? Or the other way around - do you find eating vegan difficult because you don't want to give up junk food? Then the Vegan Junkhouse Club should be a real heaven for you. Only vegan fries, pizza, burgers and hot dogs are on the menu here.


The vegan revolution in Haidhausen
When it comes to vegan restaurants or vegan options on menus, Munich is now quite well positioned. But a restaurant that specializes in plant-based junk food is definitely new.
Michael Höfer and Ruben Wester-Ebbinghaus are behind the Vegan Junkhouse Club. Two people who love well-made fast food, but want to reinterpret the term - plant-based. In December 2021, they put their plan into action and opened the Vegan Junkhouse Club in Kellerstraße in Haidhausen.
In addition to purely vegan junk food of all kinds, you can expect a lot of pink - walls, chairs, sofas, crockery and menu - combined with a large portion of punk attitude.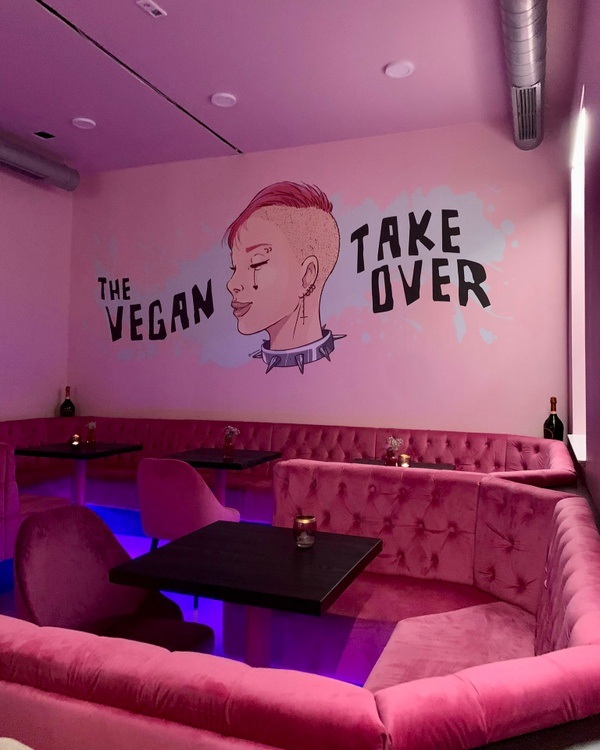 © Regina Bruckschlögl
"The Lobster Roll and a piña colada, please!"
Then let's take a look at the menu for you:
The pizzas are always based on plant-based cheese. These are joined by mixed vegetables (Mohwok Veggie), mushrooms (Far Our Funghi) or "salami" (Sleaze Salami Pizza), for example.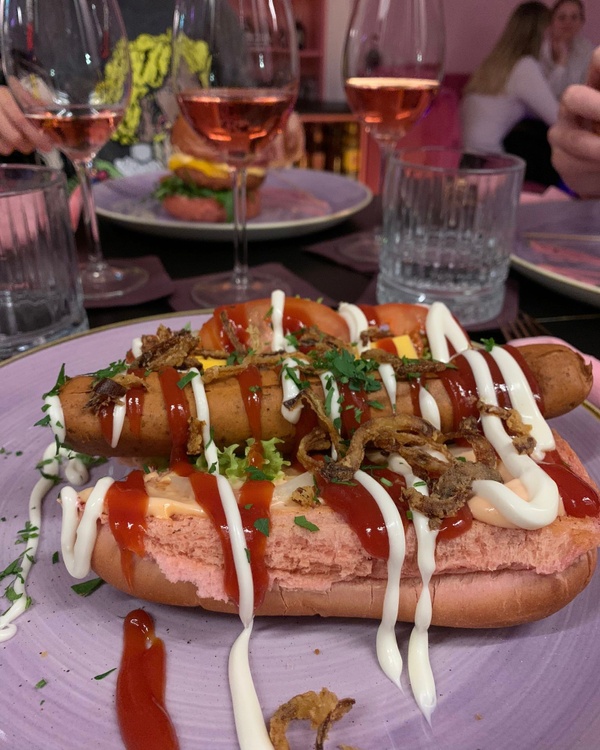 © Regina Bruckschlögl

One of the biggest challenges on the menu was probably the Lobster Roll, which you can order with a vegan patty. For 12.90 euros, you'll actually feel like you're biting into fish again (if that's what you're after). Lobster is followed by the hardcore hot dog with vegan sausage for 11.30 euros. And finally, there is a large selection of burgers to choose from, which you can combine with various toppings and side dishes such as French fries, calamari fries or nuggets. Everything is vegan through and through, needless to say.
To top it all off, Michael and Ruben have created a rather ingenious panna cotta. So if you still have room in your stomach, you should definitely try it.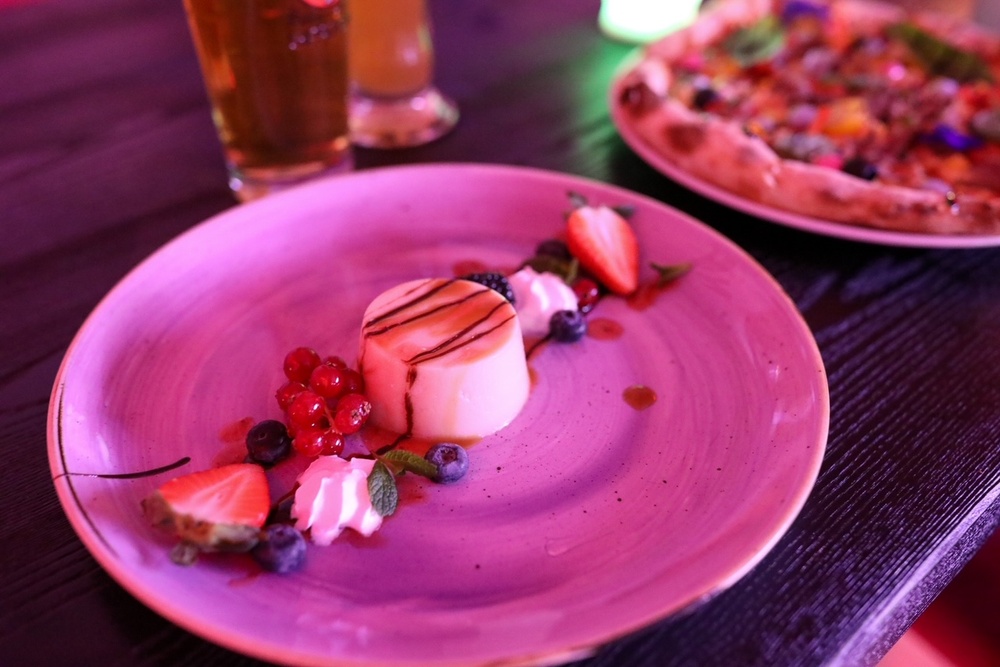 We've already announced in the headline that you can also order a piña colada here. You remember: it actually comes with a dash of whipped cream. But they know how to avoid it and you can drink as much of it as you like with a clear conscience. Of course, there is also wine, beer and various non-alcoholic drinks. So nothing stands in the way of a fun evening here.



Finally, Ruben and Michael want to emphasize one thing: "Everyone is welcome! With us, vegans and non-vegans can easily eat the finest fast food together and immerse themselves in the world of the future of junk food!"
So, whatever your level of veganism, come along and get carried away by the vegan revolution in Haidhausen.
Do you love vegan food and are looking for even more cool restaurants to discover? Then be sure to check out our other 11 tips in the article "Eating vegan in Munich" and eat yourself happy!

First publication: 07.03.2021
This content has been machine translated.