Sponsored
Get ready for your next outdoor adventure with the adidas TERREX Thursdays!
Can you smell it too? Autumn is in the air 🍁 As the temperatures drop and the golden late summer light fades, our desire to head out into the mountains grows! The TERREX Thursdays in the adidas TERREX Store are just what we need. ⛰️
The TERREX Thursdays
TERREX Thursday at the adidas TERREX store in Sendlinger Straße is a monthly event series for the Munich outdoor community. The 1.5 - 2-hour eventshave changing themes and introduce participants to the different facets of mountain sports. ⛰️
From athlete talks to sports sessions and film premieres to upskilling sessions, there's something here for everyone who wants to get closer to the outdoor world or learn more knowledge and skills in mountain sports. The best thing about it? It won't cost you a penny! Adidas wants to make it possible for anyone interested to take part and thus reduce the barriers to participation in outdoor sports and network the Munich outdoor community. We love!
During TERREX Thursdays, snacks and drinks as well as the entire adidas TERREX Adventure Wardrobe await you in the store, so you can equip yourself for your upcoming adventures right away.
You want to be there? Then get the adidas app to stay up to date and register for current events!
TERREX Thursday: Wie plane ich meine erste Hochtour?
Hansi Stöckl - mountain guide at Alpinen Welten - shares his expert knowledge on all aspects of alpine tours with you and answers your questions. From tour planning, navigation and map reading to meteorology and equipment - Hansi guides you step-by-step through all the relevant topics for your first alpine tour and talks about his experiences around the world.
TERREX Tuesday: Premiere von "Triple Edge" mit Michi Wohlleben
As part of this TERREX Tuesday, Michi Wohlleben (adidas TERREX athlete) and mountain guide Lukas Hinterberger will exclusively present their film "Triple Edge" together with representatives of the European Outdoor Film Tour. If you've always wanted to know how an athlete film is produced or take a look behind the scenes of the EOFT, you shouldn't miss the preview of "Triple Edge".
TERREX Thursday: Erste Hilfe am Berg - Was tun im Notfall?
Safety always comes first in outdoor sports. So that you are equipped for all your adventures, adidas TERREX, together with Alpine Welten, invites you to improve your first aid skills. Together with the two trained mountain and ski guides Benedikt Fritz and Josef Aschauer, your basic alpine knowledge will be refreshed and life-saving measures will be discussed and practiced. Afterwards you will be ready for your next mountain tour!
TERREX Thursday: European Outdoor Film Tour Movie Night
The European Outdoor Film Tour (EOFT) is the largest outdoor film festival in Europe and has been touring numerous European countries since 2001 with the best outdoor and adventure films of the season. With its program, the EOFT takes viewers into the world of adventure and lets them push their limits together with the protagonists. On December 7, you can experience the best outdoor films of 2023 with popcorn and drinks in a special adidas TERREX Edit.
The adidas TERREX Store
The adidas TERREX store in Munich is more than just a store. An innovative concept with many digital features ensures an all-round carefree shopping experience. The store is also intended to serve as a place that makes outdoor sports accessible to everyone, breaks down barriers and connects modern adventurers. Therefore, great importance is attached to the integration and regular exchange with local communities, such as the adidas Runners. The TERREX store in Munich is also a pioneer when it comes to sustainability. For example, only resource-saving and recyclable materials were used for the interior of the store. The adidas TERREX Store always has interesting events and exclusive offers for customers! Stop by and discover the latest products from the TERREX Adventure Wardrobe for your outdoor adventures this fall and winter. True to the motto: WHATEVER YOUR SUMMIT YOU`RE GOOD TO GO.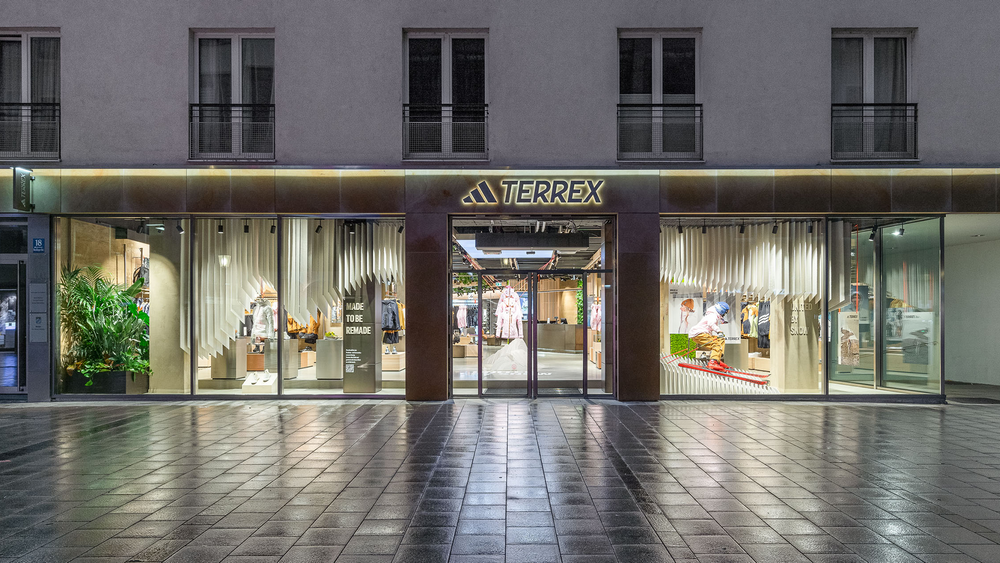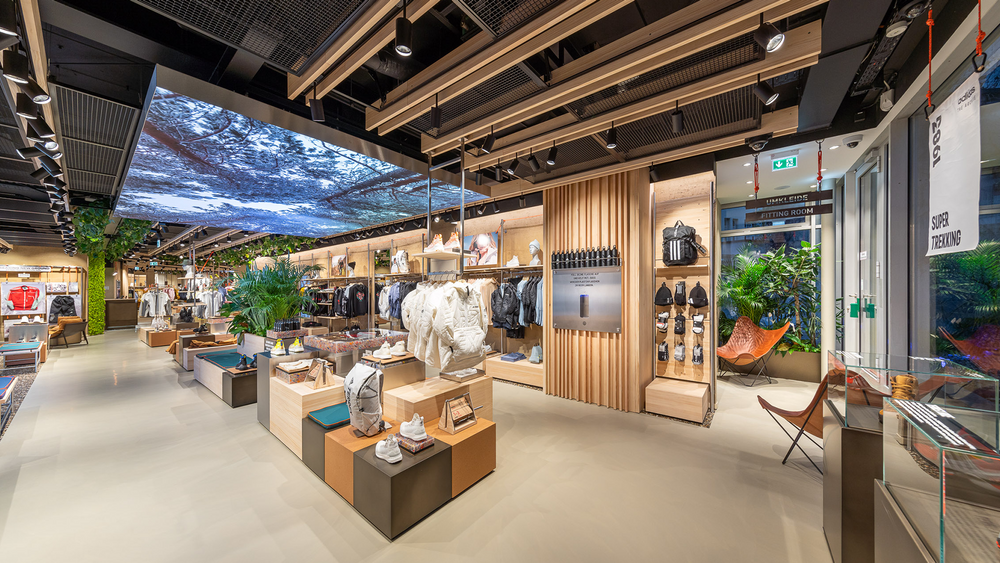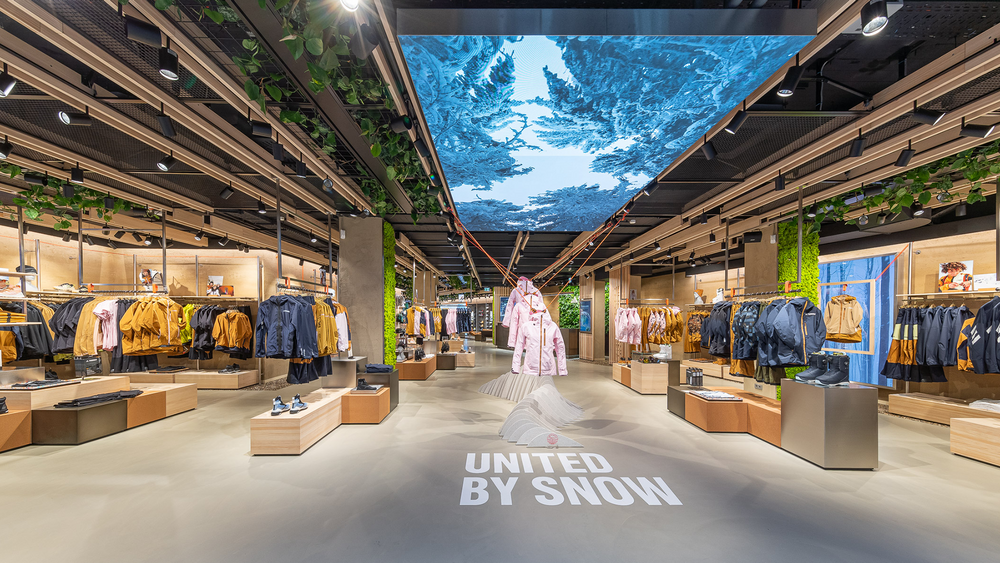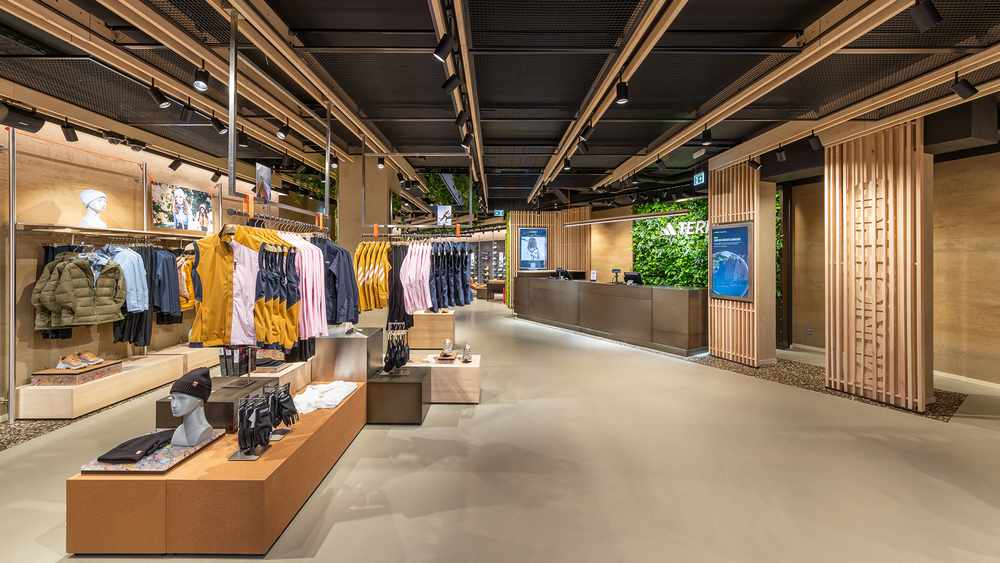 Get the adidas app now to never miss a TERREX Thursday again!
This content has been machine translated.